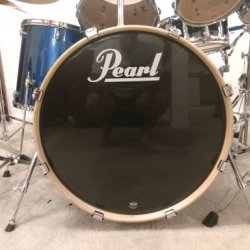 Buckfrombirth
---
Woodbridge, VA (via Wintersville, OH)
MEMBER SINCE November 14, 2015
Graduated from OSU in '97 in Metallurgical Engineering. I almost went to Michigan, but my dad told me I'd have to change my last name. He was the smartest man who ever lived.
Favorites
SPORTS MOMENT: #1: Zeke's run through Alabama. #2: Cie Grant throwing Dorsey to the ground on the last play in '03.
COLLEGE FOOTBALL PLAYER: Eddie George, Braxton Miller, Kenny Guiton, Joey Bosa.
COLLEGE BASKETBALL PLAYER: Scoonie Penn
NFL TEAM: Steelers
NHL TEAM: Penguins
NBA TEAM: Cavs
MLB TEAM: Pirates
SOCCER TEAM: USWNT
Recent Activity
Definitely not gotta not love the double negative, that's for sure.
Every HS, college, and pro team that wants to score points most certainly is, lol!
On paper, the O-line should be fine if they can gel in camp and avoid the catastrophic injuries that cut into depth long-term. Frankly, I'm excited to see Jackson play, because anyone that can draw accolades while at Rutgers must be a special player indeed.
And maybe, just maybe, this year's slobs will commit fewer false starts. I swear, sometimes watching them the last two years reminded me of when JB Shugarts was out there.
To be honest, if the players are anything like their coach, they probably didn't recognize the irony or the potentially curious response wearing a Rose Bowl pin would elicit. We all know that it's just a B1G/Rose Bowl promotion for the media, but it's still funny that last year's champions weren't wearing them while the wannabes were.
Yep, seems about right.
69 would've been so much better, indeed.
"...Scarlet Knights have gone 1-19 against Ohio State, Penn State, Michigan State and Michigan (with the only win coming against Michigan in 2014) " Thanks for reinforcing TTUN's loss to Rutgers. Nice.
As a Steelers fan, I suspect that Belichick is an evil wizard who will never retire and Tom Brady sold his soul to keep playing like he does. If that means Day stays at OSU (assuming he's mega-successful, of course), Steelers be damned! I hope the Pats job never opens up.
Sorry fellas, I meant that as a joke toward the one member of our community who has it in for Marotti and is always pushing that book. You guys are dead-on regarding training, though, at least from my experiences. Cheers!
Sure, Day is saying all the right things and handling it correctly. However, something tells that when Day said, "...but I feel like Justin can bring a lot to the offense." means, "Oh, boy, just wait until you guys get a load of the offense this year."
Good question - Maybe he consults "Body by Science" by Dr. McGuff for answers as the Game draws closer?
With almost the entire defense back that ended the year and a staff that's motivated and saying the right things, I'm optimistic. But, those players have a lot to prove as a unit. If the same kinds of issues arise this season, I'll start believing that the problems may be a lot more about the Jimmies and Joes, and less about the Xs and Os.
I can imagine the banner behind Meyer if/when he speaks to the team sometime before the Game.
Really well put. Personally, I'd like to see Lawrence and Clemson's D sit out the entire season. Maybe throw Tua in the mix too, if I'm allowed to be selfish.
"Whatcha doin' with that gun, Leonard?"
Dozens of fans must've enjoyed that one.
The last time I saw a Buckeye use an "open field gear" was when Weber ran wild on MSU in 2017. He looked like he had a rocket engine strapped to his back in that game. It was glorious.
Somewhere, Tom Dempsey is smiling at that 61-yarder. Just don't kick it to Saquon Barkley and we should be good. Go get 'em, Blake, especially the 100 or so PATs we all hope for this year.
Ok, whoever downvoted this, please see yourself out. If you disagree with a comment, don't just be a passive-aggressive douche — join in and share your opinion; it's why we're here. Reserve your DV for opposing trolls, violators of the commenting policy, truly offensive material, etc. It's all in the Commenting Policy that you probably haven't read.
Thank you, St. Steve the 11th, Patron Saint of the Olentangy, for reminding everyone that we got exactly what we wanted with the defensive staff changes. Great post! I agree that the change should be considered a huge strength for OSU, especially after the dysfunction of last year.
That's the best prognostication I've seen on here yet.
You should've rolled with it, dude. It was an excellent left-handed compliment for bad announcers.
In the time it took me to hit "reply," I think McFarland just went for another 80.
As a student, I was there near the top of section 10A, IIRC. Besides Wheatley's helmet getting stolen the night before the game, what I remember most is how tense that game was, and how I could practically see the noise with the safety, blocked FG, and pick. I've been to probably 100+ games in the 'Shoe, but never one that loud. We partied until about 4:00am, then walked to a Taco Bell that stayed open. I woke up around noon with a flashing traffic barrier in my room that my roommates told me I had insisted was mine on the way back from Taco Bell. Good times...
I'm totally pulling for the kid. The suspension had to be tough, but at that level, you've just gotta know better, unless you're at Clemson and we're talking PEDs, which on the outside appear to be sanctioned by "someone". Go get 'em Kaleb.
I hadn't heard Lydell Ross referred to as a "time gap" before, but it fits, as in, "he always took his time hitting the (now closed) gap." Pittman was pretty sweet in '05 though.