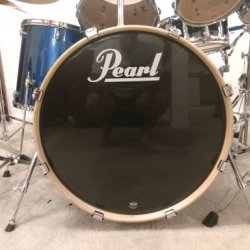 Buckfrombirth
---
Woodbridge, VA (via Wintersville, OH)
MEMBER SINCE November 14, 2015
Graduated from OSU in '97 in Metallurgical Engineering. I almost went to Michigan, but my dad told me I'd have to change my last name. He was the smartest man who ever lived.
Favorites
SPORTS MOMENT: #1: Zeke's run through Alabama. #2: Cie Grant throwing Dorsey to the ground on the last play in '03.
COLLEGE FOOTBALL PLAYER: Eddie George, Braxton Miller, Kenny Guiton, Joey Bosa.
COLLEGE BASKETBALL PLAYER: Scoonie Penn
NFL TEAM: Steelers
NHL TEAM: Penguins
NBA TEAM: Cavs
MLB TEAM: Pirates
SOCCER TEAM: USWNT
Recent Activity
"They have done more than Georgia has done over the past 2 4 decades."
FTFY.
Just about the whole state of Texas outside of College Station clearly doesn't know anything about football, then.
All kidding aside, we know Texas Tom is a quality OC, but he seems to be one hell of an erratic HC. I suppose there are lots of examples to choose from in that category.
I hope you're right, Nut. I just don't have much faith in the Domers against that D, and especially against that O.
My only question is, why does Beaver stadium have different light poles at each end? I mean, I know the upper deck sections were built in separate years, but, c'mon, guys.
Oh, yeah, about the game...Bucks by 17.
A 3+ TD beating of ND sounds pretty optimistic based upon what I've watched. I'll be rooting for the Irish out of sheer necessity, but Clemson should absolutely boat-race them. I have no idea how ND is going to score.
Please, not "Lydell Ross"-fine. In the time I took to type this, he just danced for another 2-yd loss.
Yeah - they were very solid in pass-pro all day long. If OSU can handle Shaka Toney, this could be a very nice Saturday.
That definitely looks to be the case. And to think, there were a lot of people questioning him after last year's Spring Game. I'm glad I wasn't one of them.
That would be an ass-beating of Biblical proportions. Ok, I'll see myself out now.
I declined a promotion and retired from the Air Force just to avoid LA. I believe you.
Obviously, Myers, Davis, and Miller suck and should be benched, ASAP! /SARCASM! I've re-watched the game as well and saw bigger and bigger holes opening up as the game went on. Good adjustments and that passing attack (good Lord, what a passing attack) hit home on the Huskers. That last pass to Wilson when he fell was a work of art. Fields was setting up, Wilson went down and spun on the ground to face the throw, and Fields hit him in the face, ON THE GROUND. Amazing.
I'm in my late forties now with an established set of personal and professional priorities, so maybe I'm not qualified to comment, but when I read the story about the influencer house, I realized that the apocalypse is probably upon us. Sigh... Now, get off my lawn and Beat Penn State.
Besides Clifford's mobility at QB, OSU will have to account for Shaka Toney on every snap. He hate IU's tackle alive all day and Justin will not be able to hold onto the ball for long on passing plays. Other than that, I didn't see a lot from PSU to be afraid of.
In fairness to Iowa, even if they did stop trying that day, they still would've scored.
Jack did a nice job on that drive. He's a lot faster than I (or Nebraska, apparently) expected.
I distinctly remember Dismuke doing that last year as well. I don't mind Nebraska, but the headhunting today was blatant. And I'm still not sure how the hit on Olave wasn't targeting. The guy launched and put his shoulder pads right to Chris' head. Was it because Olave wasn't considered defenseless there? The more I learn about targeting, the less I understand the rule.
I'd have Wisconsin higher but, otherwise, good list. NW looks completely ridiculous every week, as do most UnderArmor teams not named Wisconsin. Minnesota's home helmets are awesome, too. Lastly, I wish the Steelers would take a cue from Iowa on the number font.
I like that you used the word "peons". My mom used that word all the time. In first grade, I called the kindergartners "peons" once when they were slow to leave the playground and held up our recess. The teacher laughed really hard.
It would give a whole new meaning to the term "false positive".
And it's all because they "failed to set up" in the first place.
It is easily my favorite Pixar movie as well!
I'd totally forgotten about that. Hysterical.
TTUN has probably already cleared a space for another "3rd Place in the East Division" trophy to show all those Massachusetts recruits.
TBDBITL is an unfair advantage by definition. There's no way the Little1G would allow such a thing on the hallowed fields of friendly, equitable competition that they strive to create. Would it surprise anyone if Gene and Coach Day got a phone call from the High Command after beating the shit out of Maryland last year?
I'm sure Indiana and Northwestern are just going to use recorded crowd noise from the last times OSU played there. Those are the only games where there's ANY noise in those two stadiums. TTUN can't do that, though, because all you'd hear through the PA is "OOOO"..."HHHH"..."IIII"..."OOOO".