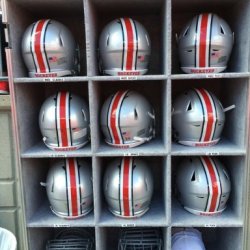 BuckFly
---
Member since 21 January 2014 | Blog
Favorites
SPORTS MOMENT: Tie:
Attending the 2002 National Championship Game, and Ramp entrance during the michigan game as a member of TBDBITL.
COLLEGE FOOTBALL PLAYER: Archie & Eddie
NHL TEAM: Blue Jackets
MLB TEAM: New York Yankees
SOCCER TEAM: I'd rather watch paint dry
Recent Activity
Those who stay will be champions?
I refuse to watch a fake national title SEC exhibition game between conference champ Georgia and third place Alabama.
So based on your logic, where does Archie Griffin fit in? He never won a National Title, so he must have been a failure in your worldview.
Desmond Howard is the dumbest man in any conversation.
Right on point! Every one of those turnovers were forced by an aggressive, hostile defense.
Respect us earned; great players make great plays, even though at times it comes against our beloved home team.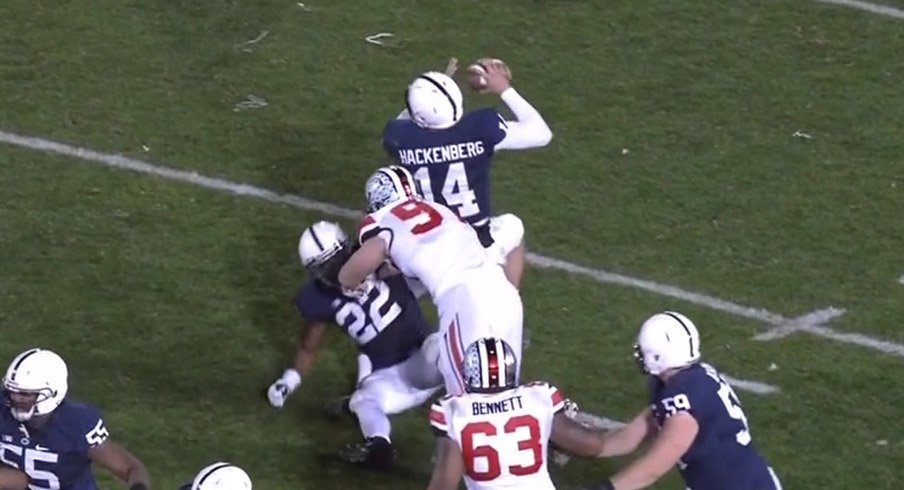 Fantastic writing once again! I will miss these when the season comes to a complete close.
Likely ratings will tank. The entire Midwest and west coast with two loss champions playing a tougher schedule are left out.
Notice the gashes on Coach Coombs forehead, likely from head-butting his players in celebration? Priceless!
Wow, those folks are delusional. Guess that's all you have after losing 6 in a row.
Urban just said in the presser that somehow J.T. took a hit on the knee from a sideline camera during pregame, and gutted it out until the 2 half. He's pissed!!
Based on the team's most recent performance wearing the standard road uniform, this may be a welcome change.
The refs need to stop throwing the flag on what they think they see.
"I missed 99% of the game....."
Your first statement says it all. Watch the game, then provide insightful analysis.
And yet the coaching staff still FAILED to call timeout!!!
Thank you for your sacrifice to watch the 1H again and provide a thorough assessment, you saved me all kinds of pain and suffering.
The fan base has no bearing on the field of play.
College kids. Tough game for the good guys.
As Yogi Berra once said "90% of the game is 50% mental".
Please, enough of the drama.