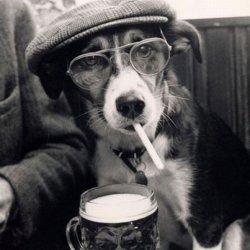 BuckeyeVet
---
Worthington, Ohio
MEMBER SINCE February 17, 2012
Favorites
SPORTS MOMENT: Viewing - OSU beating Miami for the NC;
Live - OSU and scUM 42 - 39;
Participant - Beating Cincinnati Anderson on penalty kicks after 120 min of play in 1976 at the state tournament. Showing my age with that one...

COLLEGE FOOTBALL PLAYER: Archie
COLLEGE BASKETBALL PLAYER: Aaron Craft
NFL TEAM: Browns
NHL TEAM: What's the NHL?
NBA TEAM: Umm.....
MLB TEAM: Reds
SOCCER TEAM: Columbus Crew & Fulham
Recent Activity
Congratulations to you & the future Mrs. Harrish!
Redskins are trash and Haskins looks every bit of the part of a bust
Yes, the Redskins are hot garbage this year. But I don't know of any first year QB (who has started just a handful of games) behind that O-line who wouldn't look like a bust.
I'm with you, Bar. UM has a lot to prove this year after last year's beat down. They'll be ready. And people seem to forget this college sports - emotion & passion can make up for a lot of shortcomings. Maybe watching Michigan ruin seasons for us over my 50 years of watching has made me wary of them. Some of these posters don't even know who Biakamuthafuckatuka is.
Good points, Fido. Personally, I've thought a 6 team playoff is best. The champions of the power 5, plus an at large picked by committee or BCS computer. That way, winning your league is still paramount. Rank the teams by computer or committee or both. Top 2 teams get a bye, 1st round at the higher ranked team's home field. Final 4 at neutral sites, like it is now.
OSU scrubs. Scarlet shirt, gray pants. Gotta wear them on game day, whether I'm working or not. Patched, threadbare, & lucky. 7-0 lucky. I'm the vet for a dog show tomorrow & I will have them on under my sweatshirt.
Frickin' Badgers. Looking ahead to us?
That's some damn fine shade being thrown at Sparty. Good work, Walt.
Well, now. Quite the thread, Must be the offseason.
We have the only 2 time Heisman Trophy winner in all of college football history.
@MrGreenPants - I assume your comment is in jest (or you really are green to this site & Ramzy). I gave you an upvote because I think you are kidding.
I'd forgotten that quote. I was just a pup then, but I remember being delighted that he was so bitterly disappointed.
Several years ago training camp had just started (indoors, if I remember correctly) and the teams were loosening up, stretching. Coombs yelled at a kicker who had stopped to get a drink of water. That's when he yelled that immortal phrase.
@Cause I Couldn't Go For 3 -
After watching Day's ruthless replacement of the entire defensive coaching staff (minus Johnson, of course) I honestly expect him to be more cold-blooded with the seniors than Meyer was.
Prayers for your wife - may she find peace & healing. And you're a good man, Buckfrombirth.
One of my favorite GoT moments, Hove. Well done.
Exactly. OSU was looking out for their best interest in bringing Fields, and both Martell & Baldwin are looking out for their own. I'm not sure I like this new world of transfers, but I understand it.
I noticed he had THE in caps when he listed the schools. He's all Buckeye.
I just heard it on 97.1, but no details yet.
@ MacDaddyBuckeye -
WHO YOU CALLING CRAZY!
Great to hear he's staying!