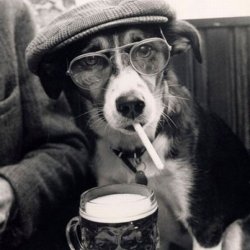 BuckeyeVet
---
Worthington, Ohio
Member since 17 February 2012 | Blog
Favorites
SPORTS MOMENT: Viewing - OSU beating Miami for the NC;
Live - OSU and scUM 42 - 39;
Participant - Beating Cincinnati Anderson on penalty kicks after 120 min of play in 1976 at the state tournament. Showing my age with that one...

COLLEGE FOOTBALL PLAYER: Archie
COLLEGE BASKETBALL PLAYER: Aaron Craft
NFL TEAM: Browns
NHL TEAM: What's the NHL?
NBA TEAM: Umm.....
MLB TEAM: Reds
SOCCER TEAM: Columbus Crew & Fulham
Recent Activity
Actually, that was Honda Griffin, Archie & Ray's younger cousin.....
Could get real slippery due to the law of unintended consequences.
Old enough.....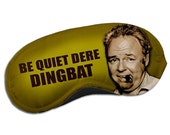 1. OSU
2. BAMA
3. USC
4. Clemson
Take it to the Bank.....
You can Bank on it.....
(I'll show myself out)
@ Travicols - This is the best site I've found so far, but admittedly I haven't looked that hard.
http://football.stassen.com/records/
They certainly looked better!
Speaking of favorite moments to remind them of:
My ENTIRE staff wears scarlet & gray scrubs on game days. It's always fun to see the occasional client walk in with their UM gear on.
But the most fun I've had with it is taking a UM collar off a dog when they are in the treatment room & sending them back into the exam room with a Buckeye collar & leash on. The clients have all been good sports about it & we all got a good laugh.
Pssst...... hey, Flushtwice -
If bullshit was worth a dime, I'd have a dime and a cows ass
A cow is a female bovine. You need a bull to have bullshit.
Just teasing, my fellow Buckeye
Does anyone know if Jaquan Lyle could rejoin the team? Obviously OSU would have to want him, he would have to want to come back, and that arrest in his home town would have to be dealt with first. Just curious.
Eric Seger? Baloney. Hi, Remy, thanks for the article.
Color me shocked.
Usually, when I can't figure out the logic behind something, the old rule of 'follow the money" works to figure it out. But not in this case. Wth.
He's been a head coach before (Rutgers and Tampa Bay), but I don't know if that translates into Ohio State head coach material
First world Buckeye problems, huh?
"Because I couldn't go for 3".
(too easy, I know..... I'll see myself out)
I grew up idolizing Jim Brown & the Browns. But my second team was Lombardi, Bart Starr & the Packers. I always root for them if they're not playing the Browns. So I'm taking a 2 year hiatus from the Browns. I won't be watching the Browns or buying tickets. Just watching the Packers. But if the current Browns regime isn't full of shit, and can somehow get the team to be competitive, I'll come back. I don't hate the Browns, I just can't take it anymore. "It's not me, it's them..."
Meh. I'm on a prolonged hiatus from my former life-long Browns fandom. I'm a Packers fan for now. So it's cool.
And the worst part is I will be back to watch the entire season
Not me. I'm gone. I am now officially back to my other boyhood team, the Packers. Just can't do it any more.
Piss off, you Squealers fanboy....
For God's sake. The Browns are dead to me. Fuck me. Fuck the Browns. Gerbil Peppers. Seriously? Trade the #12 pick so you can pick Peppers???
Sweet, sweet, schadenfreude!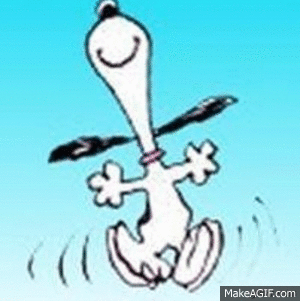 BuckeyeUpNorth - I think you have the rights of this whole mess.
I'm going to chalk this one up to Conley being stupid, careless, and possibly drunk
And let's add not obeying any gentleman's/OSU's/Meyer's Rule #1 - "Respect women".
I would be interested in any female 11Wers take on this mess.