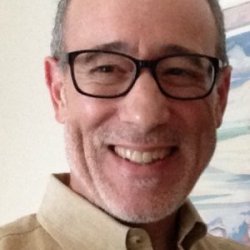 buckeyetodd
---
from Westerville
MEMBER SINCE June 30, 2013
Favorites
SPORTS MOMENT: 2002 Osu National Championship Game against Miami
COLLEGE FOOTBALL PLAYER: Archie Griffen
NFL TEAM: Oakland Raiders
MLB TEAM: Oakland A's
Recent Activity
These articles would sound a lot more professional without the profanity.
I think Ryan Day may be putting too much pressure on himself and the team.
Both teams have to play on the same field, so I'm not sure why it would be a competitive edge for NU.
Who cares about Baker Mayfield? Just a person with no class.
Weirdest skull session I've ever tried to read.
If he is serious about taking "full responsibility," he ought to pay the fine, otherwise it is just a meaningless phrase.
If you want to know who Justin Fields is, go to Netflix and watch a series titled QB1 Beyond the Lights, Season 2. All about Justin Fields, Real Mitchell and Mike Hartman. Three high school quarterbacks playing their senior year. Season 1 was Tate Martel, Jake Fromm, and Trayvon Bowers.
I would rather be winning national championships than being the team sending the most players to the NFL.
You need to hire a proofreader.
Let's hope Fields is eligible. If not, we got problems.
If I remember correctly, the last time the buckeyes made the playoffs, they were embarrassed by Clemson. I'm happy with a Rose Bowl berth and a game against a really good Washington team. Our defense has been less than stellar all year. In fact, it was downright embarrassing at times. Don't think we have the caliber of players to match up against Alabama and Clemson or even Georgia. I do disagree with Notre Dame's inclusion in the top four. Based on their record against some rather inferior teams, they should not be in that position.
Let's get past Penn State first before we start talking about Alabama…
I'll take Rod Gerald over Posey or anyone else.
I really don't think Clemson cares what D.J. Byrnes thinks about OSU's defensive line.
I tried using my iPad and kept coming up empty, so I switched to my laptop and was able to get 4 for Oregan State and two to Nebraska but they are very high up in C deck. Life members now have to gift 75.00 to the university in order to have the opportunity to buy tickets in 2019. Looks like scalping is in my future.
Where were all the #Booms?
would rather win championships than be the top draft pick team.
Became a fan in 1968 right after Ohio State upset Purdue 13 to 0. I was 14 years old at the time.
So which is it, 6 foot 3 inches 263 pounds, or 6 foot five inches, 215 pounds?
Women's basketball game against Xichigan is at home.
I think it is unfortunate when a young man puts money ahead of relationships and commitments. I hope it works out for him but, it was the Ohio State University and the coaches that gave him the opportunity he now has. For him to turn his back on his teammates and coaches, and University at such an important time I think is disgraceful. I think someday he will be sorry.
Enough with the juvenile profanity. Grow up!