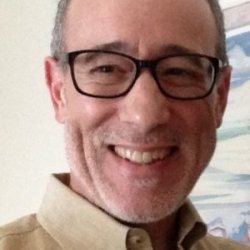 buckeyetodd
---
from Westerville
Member since 30 June 2013 | Blog
Favorites
SPORTS MOMENT: 2002 Osu National Championship Game against Miami
COLLEGE FOOTBALL PLAYER: Archie Griffen
NFL TEAM: Oakland Raiders
MLB TEAM: Oakland A's
Recent Activity
Those are silly looking, no thanks.
If you have ever tried to drive a car on campus when the students are going to their classes, it is like trying to navigate a mine field. All the students have the right-of-way as do the bikers. You can only drive about 5 mph and you have to have eyes on on all sides of your head. I was almost hit by a biker while walking. It is dangerous.
I think Joe is probably right, but I'll take a National Championship and a Fiesta Bowl win over a pure passer any day.
This must be a joke. Committing without visiting? This is another Kareem Walker.
No longer TBDBITL. Pretty sick stuff. Make them all go to the Holocaust Museum.
Passat or Camry. Can't go wrong with either one. Don't like the GPS in Passat.
I could care less about D'Angelo Russell at this point. He is gone. Let's talk about what is coming.
I can't fault coaches too much for over signing when you consider how much pressure coaches are under to win. The rules need to be revised.
These kids come in and think they are all that. Let's hope he doesn't get dismissed for off field incidents.
Ohio State will always be a football school. Schools like Kentucky, Kansas, Duke, and North Carolina will always be basketball schools. You cannot blame a kid who is being recruited by a basketball school to want to play there.
Please no beer. People do stupid things when they drink. Fights, foul language, and it makes for a not so kid friendly place.
Just for the record, Brenden Ferns lives in St. Clairsville, OH which is eastern OH not Southern OH. I-70 goes right through St. Clairsville.
In regard to repeating, let's hope we don't see 1969 all over again.
Are we maybe jumping to conclusions and making assumptions before we know all the facts? Is it confirmed that the possibility of Drayton leaving wasn't discussed with Weber?
I found it quite ironic in the super bowl that the National Felony League (NFL) was showing adds decrying domestic violence while engaging in a brawl near the end of the game. I wonder if any of the players have seen the adds?
Need to stop bashing Buckeye fans.
Urban Meyer: Braxton will be the starting QB next year. Enough said. This thread can end.
JT's record against TTUN speaks for itself.
Not much to boast about until we start playing some true competition. The jury is out until UNC.
Melvin Gordon wins it, in my opinion unless JT leads Buckeyes over Wisc in B1G championship.
Cinci did not save the season, OSU is saving their own season.
The media turns them into gods, and then when they find out they are just coaches, they bash them, and this is why Woody hated the media.
Kirk does not hate OSU. He does not like some of their fans.