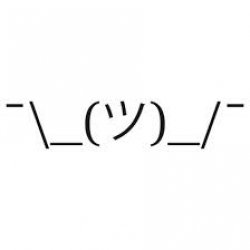 BuckeyeTilIdie
---
Member since 20 August 2012 | Blog
Favorites
SPORTS MOMENT: 2002 National Championship;

2011 Nebraska (front row Cdeck at the 50 for "the play");

2012 Perdue
COLLEGE FOOTBALL PLAYER: A.J. Hawk
COLLEGE BASKETBALL PLAYER: Scoonie Penn
NFL TEAM: San Francisco 49ers
NHL TEAM: n/a
NBA TEAM: Cleveland
MLB TEAM: Cincy
SOCCER TEAM: n/a
Recent Activity
Does a hobby horse have a wooden d*ck?
I'd just like to say, being from Urbana-- Bellefontaine is trash.
Go Climbers!
Go Bucks!
What was he thinking letting YOU down!? If he would of only thought about you instead of his family or teammates he would have never been in this situation, right?!
...don't be selfish. Yea, it sucks BAD-- I agree, but it has NOOOOOOOTHING to do with you, so please save that shit.
I am an ex-Juvenile Probation Officer, and now I work for a charter school as a Truancy Officer. Gotta keep these kiddos in school!
Damn, I wish these shirts came bigger than a 2X!
As far as I know, Pitt-- he is rarely in man coverage. Instead, most of the time he is playing Cover 3; I would venture to say that he is one of (if not the) best Cover 3 corners in the game-- which would mean he excels in the Seahawk's system. IMO.
*clears throat* NEXT! ... best of luck to him, but I'm quite certain that somebody else is chomping at the bit for a chance to join this team and be a part of something special.
That's like putting the p***y on the chain wax, right?
It's Buzz, Hove! Lol!!!!
Nice take! How long have you been an NFL executive?
The guy has a child; it's no longer about him. His stock probably will never be higher than what it is right now. What else does he have left to accomplish at the collegiate level? Nobody is saying he's going to blaze a trail to the Super Bowl next year, but why not let the man earn a paycheck for he and his family while he can?
Dolo fo sho doe
I'm a 'Climber! While I have my reservations about Bellefontaine and its people, I love me some Buckeyes! Lol jk! The rivalry still lives!
Got a little spunk in'er! Very nice!
http://youtu.be/n7t_xu74Ezc Doesn't quite meet your qualifications (away/neutral), but it's equally as golden. It's pregame of The Game this year, and the stadium decided to take over scUM's pregame show! Sorry fir my terrible video angle, I was a bit boozed up (first OSU vs scUM game)!
Go Bucks!
Oooooooh oooooh!!!! I want in, can I join!?!?
What are the requirements again? And uhh, is there a cover charge at this here establishment?
Yea, I know what you're saying. I've thought the same thing myself. I'm not sure if ownership has changed or not, but I know they're growing and expanding; they opened up another store just up the road last year or the year before. I'm not sure if in all the focus on expansion they've kinda let the product diminish or what may be the cause, but I've definitely noticed it too!
You graduate from UHS? '03 grad myself.
Sounds like we have a few Climbers in the building. I'm from Urbana too! And I'm jacked up that they are doing this!!!!
You're right! But there was that terrible mustard yellow "get-up"... so, I guess anything is doable amirite? And yes of course, if my vote could be cast--I'm all in on all blacks, ha!
You also don't see one (single) uniform that we've worn since the beginning of time either. Change is ok folks!
Somebody say Chocolate?!