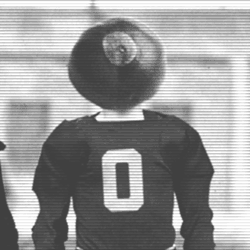 buckeyestu
---
MEMBER SINCE June 27, 2012
Recent Activity
Chase is the best defensive Buckeye player since Jack Tatum imo.
Clemson? Good, the buckeyes have some unfinished business to take care of before winning the Natty this year. Now it is time to curbstomp Dabos' boys. Go Buckeyes.
Do the buckeyes get in the playoffs with a loss?
Is there a toilet bowl? Be a good bowl for this over rated team.
At least they beat ttun this year.
Game over boys.
Final score wisky 24 the good guys 10. What a waste of time.
Ticket prices and concession prices are keeping me away.
Jk by 59
Very young and very talented team.
Yes it sealed it.
Thank you for reporting this. It is about time the ladies got some notice. One hell of a game too.
Great news. His leadership will be needed.
I wish him good luck.
No. Bama will be just fine while Saban is the coach.
457
I give thanks that xichigan sucks.
21 to 17
Yes i think they will jump LSU.
The good guys 24 ttun 20
TOSU 23 psu 20
My upset pick of the week is Hoosiers over ttun.
I want ttun to lose every game, on the last play of the game, preferably by one point.
Wow! Not even one word about the ladies basketball team. Hey yawl, they won last night. Undefeated so far. Go Ladies!
This was a very good game. The season is going to be one of the best in a long time. I am looking forward to UNC and UK.