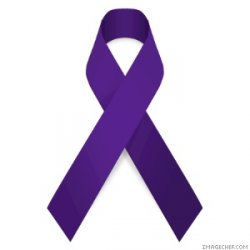 BuckeyeSouth
---
MEMBER SINCE August 30, 2012
Favorites
COLLEGE BASKETBALL PLAYER: Aaron Craft
NFL TEAM: Bengals
NBA TEAM: Grizzlies
MLB TEAM: Reds
Recent Activity
Not only that, but apparently those ear-splitting levels of noise only affect the visiting team.
So they're going to run the spread but with athletes they recruited for a pro style offense. What could go wrong?
Say you're more into nerdy types (read: S&P+ ratings)
Shots fired, Navy!
Very classy move. Hopefully the fans are equally classy in their response.
There wasn't a lot of info but there was a mention.
The staff's pursuit of Steele Chambers hurt their chances of nabbing Virginia's Devyn Ford, who ultimately sided with Penn State. Chambers will begin his career in the backfield but some seem to prefer him on the defensive side of the ball
Even after all of the departures at defensive end this team is still loaded with talent.
Kyle Young & Duane Washington need to start in place of Andre Wesson & Keyshawn Woods.
I don't think anyone in the public really knows. Hopefully we'll all find out soon & hopefully he stays in Columbus.
Same here, Linga, I've upvoted every comment in this thread. Best pun thread that I've ever seen & I'm not just saying that because im the OP.
Nope. Born & raised in SE Ohio but have lived in the south since I graduated college (not OSU) hence the username.
That would be good. I think he's got some talent and would provide depth at the position.
Same here, Coop. This whole thing has been quite the mystery. I can't believe something hasn't leaked out yet.
No, I think it means that you've graduated with your undergrad degree like Burrow did.
Didn't seem too windy which just might mean a big day for Haskins throwing the ball. I'd love to see him pass for 420 yards & 3 TD's to end the year with 5,000 yards & 50 TD's. That would be an epic ending to his & Urban Meyer's careers.
There are no shortage of them, Linga, so I hope you've got plenty of time on your hands.
I had the game on my TV, but was so bored by it I started watching Hell's Kitchen on my phone. Spoiler alert: Cristina wins season 10.
Awesome news. So, if I understand this correctly, next year we'll have a CJ, DJ & EJ on the team? Rock on!
https://www.elevenwarriors.com/forum/ohio-state-basketball
Damn, that one hit me right in the feels. Pretty awesome!
Dobbins looks faster this year to me just like Weber got faster last year. I hope they put together their best rushing output of the year against Sparty.