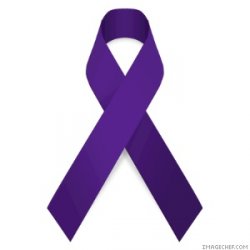 BuckeyeSouth
---
Member since 30 August 2012 | Blog
Favorites
COLLEGE BASKETBALL PLAYER: Aaron Craft
NFL TEAM: Bengals
NBA TEAM: Grizzlies
MLB TEAM: Reds
Recent Activity
Gentlemen, prepare your BOOOOOMS!
Northwestern's logo has always bothered me. It looks like a sideways Z.
Something looks fishy with the Revenue for Minnesota & Iowa. Exactly $20MM apart to the penny? Also, how did Maryland & Rutgers have the exact same revenue & expenses? Illinois better step it up because their sports are losing money.
That first half is quite possibly the most dominant half of football I've ever seen over a quality opponent. I still get chills on the Bosa TD.
Hilarious. Highlights include running out of the tunnel & winning the coin toss.
Don't sleep on Snead either. He's going to be a good one too.
Incredible catch. Surely this isn't a makeup for the Snyder snub.
With a score of 80 to zip, what could possibly be construed as a controversy???
10 touchdowns & 10 2-point conversions.
They'll need to put a big Block O in the middle of that field after the Buckeyes destroy them.
I have really high hopes for the men's BB team with Holtmann leading them.
I was starting to think we had a shot at White until Andrew's June 7th Hurry Up when he wrote this:
A source close to the Georgia program told Eleven Warriors about a week ago to pay attention to Fields. Why? Well, with five-star running back Zamir White set to make his college decision later this month, landing an elite signal caller like Fields would certainly increase their chances.
I think White goes to Georgia. It's his mom's favorite school and he's committing on her birthday so to me it's a done deal. I think the Buckeyes end up with Snead, Teague & Gill I'd be perfectly fine with that.
Reading the tea leaves on a recent Hurry Up I took it that Andrew thinks White ends up at Georgia & Teague lands with the Buckeyes.
So if I'm reading the tea leaves correctly, White's going to Georgia & Teague will be a Buckeye. I'm cool with that.
It was encouraging to read in that article that his mom is letting this be his decision.
His mother has already been to Alabama, Georgia and the North Carolina schools. White went to Alabama in early April and returned with the mother for A-Day on April 16.

"All of these schools look great to me but I am going to let him pick his own school," she said. "I want that to be his decision."
There wasn't much mention of the Buckeyes in the article but it was from a year ago and if memory serves, he's been to OSU 3 times since then. I always thought he was a long shot but the more I read I'm starting to think this could happen. Fingers crossed.
Birm offered up some more commentary on the CB pick:
Why I put in a crystal ball for Zamir White and Ohio State

I wrote a story earlier Tuesday about the players I think will end up with the Buckeyes come signing day. The piece focused on the offense and included 5-star running back Zamir White, the country's top-ranked running back and a player who is widely believed to be heading to the University of Georgia.

I added a 247Sports.com crystal ball prediction for White — to Ohio State — on Tuesday afternoon.

I have talked a few times recently about White, and how I felt that things were much closer than people were letting on. I've been told by multiple people (on different sides of this recruitment) that the player prefers Ohio State. Those rumors were always paired with this asterisk: White's mother, Shanee, reportedly favored Georgia, and the two have been to Athens more than they've been anywhere, by a long shot.

While White and his mom have been to Columbus three times in the last year, the physical distance between Ohio State and his other top schools is something to consider, and all indications were that mom preferred him to stay close to his North Carolina home. That information, coupled with the fact that White is committing on June 27, his mother's birthday, was something that had to be considered as the driving force in his recruitment.

Over the last few weeks, though, sources have indicated a softening stance toward Ohio State, providing a new wave of optimism on the Buckeyes' side of things. Ohio State head coach Urban Meyer and running backs coach Tony Alford are not going to give up the fight for White — who is a perfect fit for their offense — if they believe they have a chance to change mom's mind (if it needs changing). The Buckeyes believe that they are capable of landing any player in the country, but their recruiting staff doesn't waste time and resources on a player unless the Buckeyes are in a serious position to land a commitment.

There are multiple people close to this situation who feel Ohio State has been the team to beat for White for a while. With a little less than a month remaining in this pursuit, everything is moving in the right direction. There's no plan for a June visit to Ohio State. If that were to happen, it would be a major sign that this smoke is turning into fire.

I am not someone who lives and dies by the "crystal ball" choices, and I rarely make one. With a player of this magnitude, though, I wanted to expound on my decision. A lot can change, and the decision date remains a concern if his mom isn't on board with Ohio State. But I believe that's where this is heading.
Full article: https://www.landof10.com/ohio-state/ohio-state-chances-zamir-white-jaiden-woodbey-buzz-buckeyes-recruiting-news
Here's some commentary from Birm on the matter:
Running back

This is one position where things may get a little wild.

The Buckeyes have one commit I consider a college running back, and that's Brian Snead. Yes, Jaelen Gill is a high school running back (and a real good one) but I think he projects as a slot receiver/hybrid at the next level.

With Snead, who committed to Ohio State in July 2016, in the fold, there's little panic from Ohio State when it comes to adding another tailback. That said, I do believe they'd like to sign two players at that position in this cycle, but only if the player complementing Snead is a special, special talent. Fortunately for the Buckeyes, there is one of those guys out there and he's very high on Ohio State.

That player? Zamir White. The country's top-ranked running back from Laurinburg, N.C., has visited Columbus three times in the last year with his mother, and each time the "feeling" has been more positive for the Buckeyes. Though most still believe Georgia will be his landing spot, I believe that White himself prefers the notion of being a Buckeye. Earlier on Tuesday, I put in a 247Sports "crystal ball" to validate my claim, and right or wrong, this one is a lot closer than some people believe.

As of today, let's call it Snead and White. Of course, there will be those who begin to worry about the strength of Snead's commitment (which has been entirely resolute) if a player of White's caliber joins the fray. That's a worry for another day.

Prediction: Brian Snead, Zamir White
Here's the link to the full article. https://www.landof10.com/ohio-state/dream-team-18-halfway-prediction-ohio-states-2018-class
Am I the only one that read the first half of the headline and thought there would be a Jackson Carmen update?
Any chance Urban looks at Saban, and sees him still going strong and just extending again, and says why the hell not?
That's where my head is too, JK. I think it's that plus the chance for Urban to be thought of by fans as we do Woody. Quite simply one of the greatest football coaches in the history of the Ohio State University. Urban is driven and uber competitive & I think his plan is to ride out the rest of his coaching career right where he is with the opportunity to be considered one of the very best. At least that's what I'm hoping.
Where I hope he makes the biggest improvement is his maturity level and based on some of the things I've read here he has made strides in this area. I think this will be Weber's breakout year and I can't wait to see it.