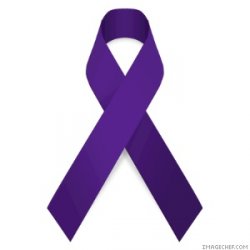 BuckeyeSouth
---
Member since 30 August 2012 | Blog
Favorites
COLLEGE BASKETBALL PLAYER: Aaron Craft
NFL TEAM: Bengals
NBA TEAM: Grizzlies
MLB TEAM: Reds
Recent Activity
I think this is DJ just messing with us. Surely he reads these before he posts.
Until Jimbo, no major college coach has left one school to go to another school in our lifetimes (that we can remember 42 y/o).
Huh?
So, how overrated was Clemson, exactly?
Hurts is a great athlete but he's not a good QB.
I've been a lifelong Bengals fan but I was done with them as long as Lewis was the head coach after their last playoff debacle. Looks like I'll continue to NOT be a fan for a couple more years.
He writes about Michigan athletics at the Toledo Blade, I believe.
They sure sound like a confident bunch. Guess time will tell if they can back it up.
Thanks for the link, Hove. Not sure what they did, exactly, to get kicked off the team but hats off to the asshat Franklin for (presumably) doing the right thing.
Add me to the list of folks who hadn't heard that Ward might not play. I thought maybe I missed something last week.
I was coming here to post the same thing. I've watched it a couple of times.
Eff Emory Jones. He had plenty of chances to solidify his commitment and shut down his recruitment but he chose to visit Bama 4 times then ends up at Florida. Bottom line is he didn't have the cajones to tell the staff he was backing out. I get it that he's a teenager and all, but man up & tell the staff he's moving on. The statement about Baldwin is BS. His actions directly lead to the decisions the staff had to make. Good luck & best wishes, Mr. Jones.
Website is blocked on my stupid work computer! Now what am I supposed to do with all of that time I was planning on wasting trying to nail down my picks?
Was he buying tighty whitey's too?
Will this really be a game?
It depends on which Buckeye team shows up. If it's the Buckeye team that whipped MSU, then this could be a blowout. If it's the team that got killed by Iowa then it could go the other way. I really think Urban will have his team ready to play and they'll beat USC by more than 2 TD's.
My hope is for these 3 things to happen:
1) The Buckeyes DRILL the Trojans
2) Clemson drills Bama
3) Georgia drills Oklahoma & Clemson
So, I totally didn't just watch the drive thru of the 2014 game at work.
There has to be video of this.
This list needs to be way longer than 10. I thought Kyle Kalis would make the list plus as well as Jake Long. Both well deserving.
Happy Thanksgiving! Go. Bucks, Beat Xichigan.