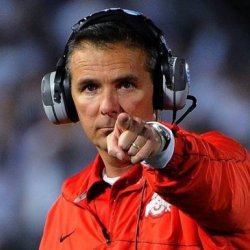 Buckeyesondeck
---
MEMBER SINCE January 01, 2015
Recent Activity
Who thought this was a great idea??
Damn that injury screwed him up
And it means jack shit
Interview me! Ill change that trend
But... We have had record ranking incoming classes
Who said others have to abide by sportmanship and class? Just because it should be enacted, doesn't mean it will be
Ever since that Michigan game...
Not even mad. Don't want it to happen? Don't allow your ass to be kicked
Haskins.. borrows...Tate Please
I want Parkman!! /rick the wild thang vaughn Cant wait to see them again
holy crap...we learned how to take a timeout as well...loving it!
We have more catches than all of last year
WHOOOOOOOOOO! LETS GOOOOOOOOO!!!!!!!!
OH MY GOD....WE'RE COMPLETING PASSES!!
Those A-10s!
BRRRRRRRRRRTTTTT
that D line hahaha LETS GO!
who's cuttin the gat damn onions!?
okay...glad to see I'm not the only one
This season is gonna be a damn statement! You think you're gonna embarrass us 31-0 and we won't comeback and take everyone's name

LETS GO!
anything but a gat damn swing pass or delayed run
if he's not 100% leave his ass out. No point in risking more injury for the first game of the year.
I should take off work tomorrow. Sam Adams will be flowing this evening
Surgery could never remove the amount of OSU hate in that man
glad to see he's okay though