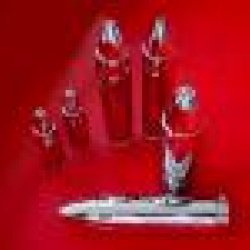 BuckeyeSki
Albany NY
MEMBER SINCE August 30, 2010
Favorites
SPORTS MOMENT: 06 TTUN game
COLLEGE FOOTBALL PLAYER: Chris Spielman
NFL TEAM: Giants/Lions
NHL TEAM: Slappitypuck?
NBA TEAM: Squeaky shoes irritate me
MLB TEAM: Yankees
SOCCER TEAM: Lulz
Recent Activity
I wouldn't be shocked at all to see Wisky use a ton of that WR jet sweep motion where they sometimes give to the WR on the end around to get our LB's moving. Expect lots of misdirection this time around, since they tried to pound between the tackles in Columbus to horrible results
waterboard them then woodshed them for good measure
Not to mention that 1 side of the field is locked down by Okudah, Werner can cover whatever Jake Butt clone they have playing TE all by himself and Wade/Arnette match up very well w Collins and Ronnie Bell. Good luck scUM, you're gonna need it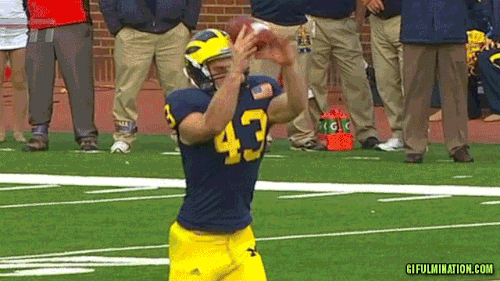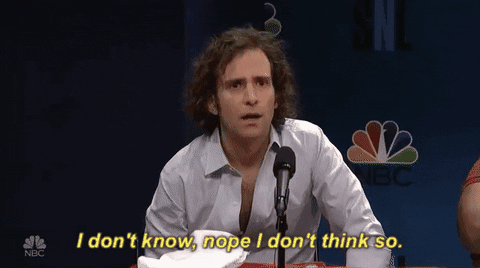 Got my middle and ring fingers sandwiched between the ballcarriers helmet and a teammate's helmet, breaking them both in 2 spots. It was 3rd down, so I ran off the field, grabbed the roll of athletic tape and taped them together and kept playing until the end of the game. Fingers were so swollen after the game I couldn't even get the tape off.
Also, turf toe SOUNDS like a pansy injury. It most def IS NOT. 15 years later and my big toe still aches whenever it rains....
Breakfast Pizza is awesome. My wife makes it on occasion and it never lasts until the next day. As an aside, for those who don't want to worry about the eggs not cooking enough, what she does is cook the eggs in a skillet like normal scrambled eggs up until the moment there is no longer any liquid in the pan, then pulls it off the heat and scoops the mixture onto the crust and adds toppings/cheese, then bakes it the rest of the way.
The main question I have tho is whether 3M is gonna put anchovies or cod on his pizza?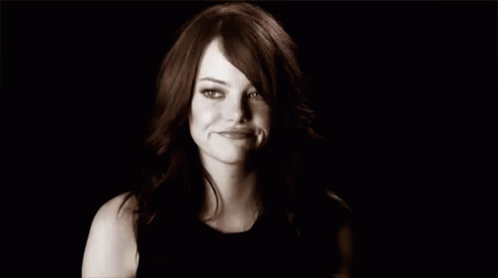 We did straight up Oklahoma drills. 2 guys on their backs looking up at the sun 7 yards apart. Neither knew who was getting the ball this time. Coach tossed the ball to one guy a blew the whistle and both got up and went straight at each other. I hated getting the ball because I would hit dudes before they even got all the way up. I lived for the contact.
Coaches asked me why I dogged it on Offense when they put me at TE, and I said "if I want to touch the football, I'll just take it from whoever has it" Never played an offensive snap again
Say hello to the hack's in Happy Valley for me, ehhh?
there were players at my school and on opposing teams that legitimately loved the physical aspect and would relish hitting people.
I started at OLB (Will) and can confirm, I loved nothing more than scraping down the line into the B gap and absolutely punishing a ball carrier. Didn't matter if it was practice or a game. After a while coach had the offense running "skull" so his prize tailback wasn't taking shots from myself and our MLB, who also loved nothing more than crushing someone. We played in a run happy league, lots of Wing T and Power I, and I also loved seeing the RG pull off the line and come my way. Sure, I didn't make that tackle most of the time, but I tee'd off on the pulling guard because I knew right where he was coming. Right at me.
TL;DR: I miss playing Football so much
B1G welfare cases and a paycheck opponent have led the way in scoring on the Buckeyes this season.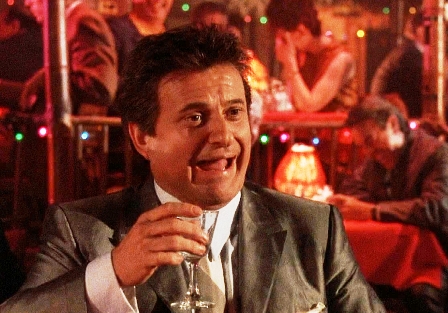 It's not over until the birth certificate is signed. Keep fighting.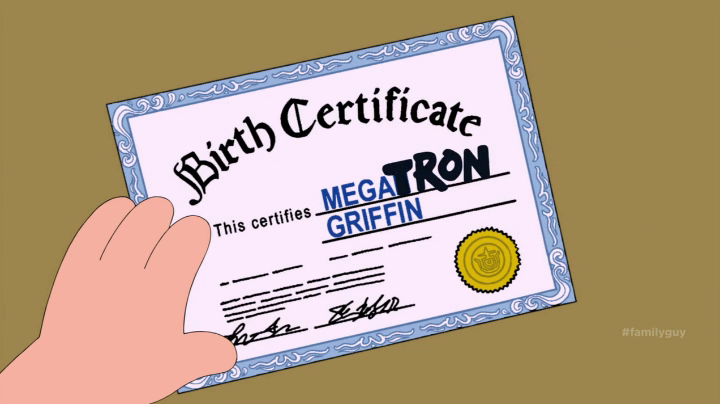 Menace 2 Sports and Congratulations w Chris D'Elia are my podcast jams
Thank Rod this thread got bumped
Just the thought of putting a CodCake in my mouth made me sick in the gills
DODGED THE BULLET WITH GRINCH?
Up until last week, this series had me hooked
Tuned in last week for some good eats, but got catfished
This one will appeal to anyone familiar with 90s rap music:
What's Master P's favorite fruit?
Baaaa-naaa-na-naaaaaaa