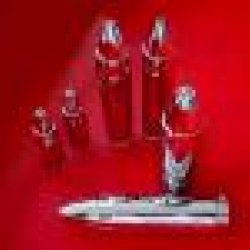 BuckeyeSki
Albany NY
Member since 30 August 2010 | Blog
Favorites
SPORTS MOMENT: 06 TTUN game...enough said
COLLEGE FOOTBALL PLAYER: Chris Spielman
NFL TEAM: Giants
NHL TEAM: Slappitypuck?
NBA TEAM: Lebron? Hes a team right?
MLB TEAM: Yankees
SOCCER TEAM: Lulz
Recent Activity
Best I've seen was "Hide yo kids, hide yo wi-fi"
TE 5 and out route (adjusted for distance to a first down via hot route) is my go to play on 3rd down in Madden
Play was nearly unstoppable with Jeremy Shockey on the Giants back in the day
"This is an insult to the award"
- Buckeye Jack
Did you try wiping your monitor?
It's not even being a homerish to put the Buckeyes at #1 because the uniforms are THAT good
I was only going to post what you already covered here Hove, so I'm gonna piggy-back your comment and state that I despise the Penn State fanbase with the fire of 1k suns. I at least have a smidge of respect for TTUN, but none exists for the blue/white out of PA. Pennsylvania is the Alabama of the north and I am certainly not talking about football pedigree, my friends
And we now have our first look at Pacino's Paterno, and it's not bad
That's around the 1 min mark of this video
I was more upset about that yellow man purse he was wearing in a pic I saw on Twitter this weekend.....
I have obvious blind hatred for anything blue and white coming out of PA, but you're not wrong SP. Gesicki is a great player. But I feel like Devin Smith outran his defender and caught a bomb in stride more times than not, as opposed to winning a jump ball. McSorley is heaving the pigskin into the heavens off his back leg a ton of the time, and his guys bail him out......
Tegray Scales and Cichy are both the truth at LB
And as you can see in the picture of Gesicki, Tracey McSorley threw another 50/50 ball into the sky and probably did that awful Home Run Swing celebration when his receiver got lucky and pulled it in....
I met and shook the hand of Joe Laurinaitis in that very location
Ohhhhhhh, WHAT A RUSH!!!!!!!!!!!!!
Should've asked him about Hawk falling off the TitanTron lol
High Expectations for Price
JT got an invite, but he held onto it for too long and missed his window...
I wouldn't DV you....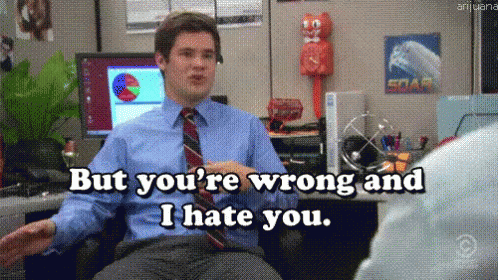 What Happened to the Freak Show?
My sources are telling me that Coombs switched to Sugar Free Redbull after the 2014 season......can't be a coincidence
Look at that stache poking thru on 12yo Urban in the black and white, rocking the Partridge Family haircut
...but will they have wi-fi?
I always loved the ep where Jerry and George get in the limo for the Nazi speaker and pick up Kramer/Elaine to go to the Knicks Bulls game