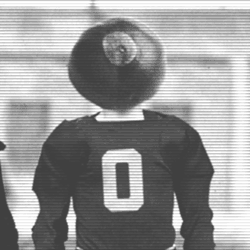 buckeyes2353
---
MEMBER SINCE July 08, 2013
Recent Activity
I had an old email saved. I emailed you via the link.
Luckily my extra pair of 3 sold for $300 each about a month ago but it is unfortunate for me that Nebraska lost cause I still have this pair of 2.
I've got my 2 still available and would give them for $150 each. Save both parties on fee's as the cheapest pair on stubhub after fees is $167.29. Again I think these are tOSU section which is a plus.
Selling a pair for Nebraska in what I believe is tOSU section. Section 19 Row 81.
They are listed on stubhub for $290.18 (after fees) right now but I can remove the listing. The cheapest pair in any section on stubhub now is going for $243.05 each, after fee's.
I'm looking for $220 each. We would both benefit from missing the fees.
I have 3 tickets for the Nebraska game in what I believe is the OSU section (Section 20 row 78). Looking for $220 a piece but I would have to sell all 3 together. Cheapest pair of 3 on stubhub (after fees) right now is about $261 which is my listing.
I'm excited for the day that they start doing tournament brackets where they list 16 teams in a bracket and do one head to head match up per week.
I'm not saying we haven't always been. Just saying that our DB recruiting right now isn't at the level you would expect for a team that has had so many first rounders over the last 5 years. It took a hit for obvious reasons when Coombs left but I believe it would pick right back up again with a hire like Raymond.
If I'm tOSU I'm throwing every penny needed that we saved from the Urban to Day salary at Raymond. We have struggled lately with DB recruiting and we are automatically an elite DB destination again if he is hired. Not to mention the on field performance will improve. Why hold back.
Don't know how to post tweets or anything. But some recruit posted "no wonder he didn't recruit me hard" on a post announcing Grinch to Oklahoma.
My feeling on this is that he is what he is at this point and not much will change so why not go now. I feel like him leaving would be a best case for everyone as I would assume that he has his degree at this point and the young talented corners get to see more of the field next year.
And an acc team 5-3 in conference got destroyed by a big ten team that was 3-6 in conference
Can't see it cause it's premium. But there's a thread on TOS saying Fields to OSU is dead. Anyone know if this is true or just a rumor?
I like that Tate is a competitor as that's the fire you want in a qb. With that said if Day is actually recruiting Fields, which I think he is, then I think this tweet can do nothing but harm. Honestly I'm surprised the tweet is still up and no one in the OSU program has advised Tate to take it down.
Just speculating but based on all the crystal balls to Oklahoma yesterday for Haselwood I wouldn't be shocked if he signed with Oklahoma yesterday and is the Oklahoma guy's source that is close to Fields
If he was coming here wouldn't he want to be here for classes in January? Feel like this would actually move pretty quickly.
Trust me I know Tate can sling it. I'm a big Tate fan and am excited / hoping for him to be the guy. Just wanted to know everyones thoughts on the situation.
No but who cares. True playoff systems aren't about getting the best teams in the playoffs. They're about finding the champ. If a team sneaks in that doesn't belong they will lose anyway
Still better than Bama's OOC next year of New Mexico State, Southern Miss, And Western Carolina Catamounts.
And before you try and argue they are playing 1 power 5 team out of conference..
No they don't get the benefit of including a neutral site game against Duke as part of a good non conference schedule since they only play 8 conference games. So Duke can count as their extra conference crossover opponent.
They are still playing 3 OOC games against crap teams, one of which is FCS.
I have no doubt in my mind that even if Bama somehow choked the 2nd half against the Citidal and lost they still would easily make the playoffs. Even if it was a 1 point loss it would still be infinitely worse than ours. And the spin would be that they just had a off day where they weren't focused.
Don't be suprised in the next few years when some SEC teams take some bad L's and all the sudden it's all about who you beat again.
Even ESPN has the Big 10 as the 2nd best conferece in their conference rankings. Yet for some reason a one loss team from the best conference is a lock even if they don't win the conference but somehow a one loss conference champ from the 2nd best conference is on the outside looking in.
Dude, what are you going on about? There was no possible way for the committee to drop UM below 8 because after 8 there is a giant wall of suck.