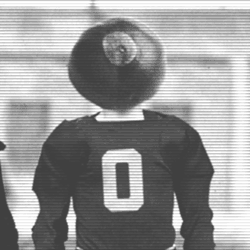 Buckeyes20201107
---
MEMBER SINCE June 05, 2017
Recent Activity
Future LB maybe? with that size.
He would be better off if he shredded off 50 pounds
I think Hilliard should get a shot to start. Browning is best suited for OLB imo.
Sam-Harrison
Mike-Hilliard
Will-Browning
What other options are there if we miss out on Wright and Keegan? Are there any potential flip candidates at OL?
I think we need to take a risk and let a guy like Jonathan Allen in. I know he is a project player but his upside is too high and we need 1 pure tackle for the class.
Keep in mind it's only his 2nd year playing OL. He is going to continue to get better and better.
Isn't Wandale and Jameson both projected to play H-back?
Hopefully he's back by Mich St
Proctor, Johnson, and Riep need to be getting looked at. You could throw in Brendan White in there as well. Wint just isn't starting material at tOSU. He really shouldn't even see the field. Pryor has potential to be good but needs to work on some things. He's still young tho so there is time.
No doubt in my mind KJ is the best and most consistent receiver on the team. Needs to be targeted more
He is soooo underrated. Him and Dixon are the best Wrs on the team right now.
When will Spooner be back?
Yeah, I'm not 100% sold on Taylor just yet, but I think he's the safest bet to start. You can't really blame him for not starting when he's been playing behind 2 franchise NFL centers the past couple years.
Agreed. If Bowen doesn't start he'll basically be the 6th man of the OL and could fill in at every position except for C. I just like to list each guy only once when I do depth charts because its simpler.
"/" are the "and's" and "or's"
I have a hard time believing he would seriously consider flipping to Oregon right now. They already have a QB committed plus there is no guarantee at all Urban is gone, even tho the media is trying to make it sound like that. Even w/o Urban he would be playing under Ryan Day and Kevin Wilson which is better than Cristobal's staff at Oregon.
Who are the top DB targets if we don't land Powell?
My 2020 predictions:
QB: Jack Miller
RB: Darvon Hubbard, Michael Drennen
WR: Rakim Jarret, Marcus Rosemy, Devell Washington, Julian Fleming (hot take)
TE: Luke Lachey
OL: Paris Johnson (T), Jake Wray (T/G), Luke Wypler (C/G), Justin Rogers (G), Reece Atteberry (G)
DL: Tre Williams (1 tech), Darrion Henry (DT/DE), Bressee (DE/DT), Mehkail Sherman (DE), Jaheim Thomas (DE)
LB: Derek Wingo, Antoine Sampah, Jordan Morant (SS converts to LB)
CB: Henry Gray, RJ Mickens, Miles Brooks
SAF: Lejond Cavazos (FS), Jalen Berger (SS)
I can't imagine the staff turning down a guy like Rouse.
I think he's a Devin Bush clone
Maybe not publicly, but i think most of these guys are or will be silent commits soon.
Hope we can land the obvious locks (Rogers, Henry, Jarrett, Wingo, Tre Williams, Miles Brooks) by the end of the summer so these guys can help recruit and focus on other prospects.
My guess would be Hubbard and Drennen OR Jalen Berger.
I know Darvon Hubbard is the likely RB of this class and i like his game, but i hope the staff holds off on him for a little bit incase we have a shot with 5* guys like Kendall Milton, Zach Evans, Chris Tyree, or Marshawn Loyd..