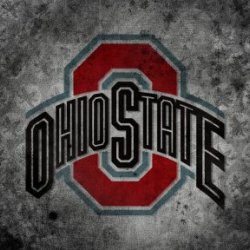 Buckeyes17
---
MEMBER SINCE September 09, 2015
"Khajiit has wares if you have the coin."
Recent Activity
OR....
Nebula explaining what happened. Couldn't have waited?
I don't hate Cap. Just isn't one of my favorites by far.
Stark, Thor, Spidey, "Rabbit", Dr. Strange, Hawkeye, I like more.
That works too.
Everyone thinks Stark is a jerk but he is just kinda snarky. At least he has personality.
If you downvote me, I will upvote you.
Perfectly Balanced, as all things should be.
I wouldn't be shocked if both die.
I'd like both to live, or atleast Stark, but again, both is preferable.
They do not care about what I want though.
Wasn't that from one of the Captain America Movies?
I kind of just hope he doesn't die. Though, I have a weird feeling wither him or cap will.
I certainly have been checking it. Seems fine. Good color too.
I certainly do not want to have issues.
Ok, so I will get it changed soon. I would hope nothing would be seriously wrong with my car as of now because of this.
This makes me happy. Good stuff.
Washington played well in the second half. Part of that was due to Ohio State just simply not playing, but Washington shows some grit.
Go Bucks! Great Season! Can't wait for what the future holds!
I'll take it all and then I'll take some more with Day, please.
I mean this game was kind of like last year's bowl game.
We build a lead and then kind of do nothing, only this time the other team made it a tad more interesting. Still, they won. Washington wasn't going to just roll over, they tried. It's over, we won. Good season. Great season. Can't win the natty every year and believe me I WANT to. Let's see what happens in the off-season with recruits and hires.
This is probably a good way to be. Good points.
First off, I am happy we won and that's all that matters.
That said............ that game was a symbol of our season, never quite comfortable and drama that wasn't needed.
Wow, didn't realize so many of you guys hate the Steelers. I live in WV and I root for them as my NFL team, although I'm not as heavily invested as college.
I also root for the Browns too just because I want to see them do good because they have been so bad.
But Purd...
..Oh I get it.
Ohio State won their last game by a larger margin than OU. Ohio State is slightly worse on offense but much better statistically on D than OU. Ohio State has a worse loss. Ohio State has 2 better wins. ND, an apparently playoff team player both NW and UM.. both whom Ohio State beat also and looked better. Explain to me how they shouldn't get in.
Maybe not but I'll say this..Notre Dame is NOT one if the best 4. So... Now what?
I still think we make it because I have a feeling we thrash NW.