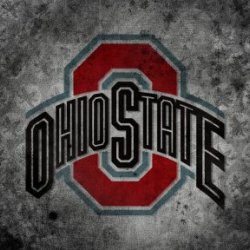 Buckeyes17
---
MEMBER SINCE September 09, 2015
"Khajiit has wares if you have the coin."
Recent Activity
Will LSU have any defensive players left?
I am sure Dobbins is fine.. however I am 100% confident in Teague regardless.
But I think Dobbins is just resting.
So basically..
This can help because it seems relatively harmless and he could get to come back soon
OR
The NCAA suspends him permanently and they look like complete assholes doing so?
Dude.. do you like read what is going on? I think we will be fine?
Y'all are overreacting.
It seems sources are optimistic he will return and also... we play Maryland this week. Heisman bummer? Sure, but oh well.
I believe the date for the last time they played in Columbus is incorrect. They played in 2017 here in Columbus.
Too bad this basketball game is going over.......
Bro. Have you seen Ohio State play?
Can confirm.
Side note, wish there was a way to download this cause it does seem like they always get banned and I love watching the games again and again.
Yeah I really like him. I just was surprised to see him and Kevin doing an NFL game.
Lincoln Riley is an ass.
I didn't watch most of the game... Is Fields hurt? No right?
Go Bucks! I won't be watching the full game as I am out with the lady (in Pittsburgh PA so Semi PSU country) but I'm at a mall and am trying to watch the game when I can on the TVs haha.
It'll be OK.
Go Bucks! Beat Wisky! We got this.
Different coaching staff, different players for the most part, different year. We will be fine.
Go Bucks, beat Wisky!
This team feels special. I always get nervous for games but I do not feel 2017 or 2018 nervous, I just feel "I am always nervous so whatever" nervous.
Play clean and precise football and we win.