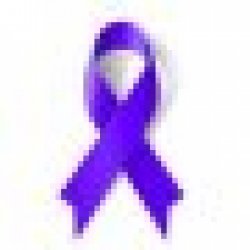 buckeyerose
---
MEMBER SINCE November 27, 2013
Favorites
SPORTS MOMENT: Winning the NC in 2002! Winning the B1G title vs Wisconsin in 2014! Winning the First College Football playoff
COLLEGE FOOTBALL PLAYER: Archie Griffin-Eddie George-Troy Smith-Maurice Clarett-Craig Krenzel-Joey Bosa-Zeke-Cardale Jones
NFL TEAM: Browns
NBA TEAM: Cavs
MLB TEAM: Indians
SOCCER TEAM: Manchester United
Recent Activity
Have any of you watched Green Book? Excellent movie.
I'm sorry I don't even want to bother, what's the cliff notes for this gibberish. TYVM
Sorry but those with compromised immune systems can protect themselves with the flu shots as well as pneumonia shots. With corona virus there is no protection for anyone. Not only that it appears to be costing and arm and a leg it you are anywhere close to an infected individual. How many can stay away from work for 2 weeks or longer? The economy is going to take a huge hit if this keeps going around so better safe than sorry. If games need to be cancelled then hopefully we can watch them on TV.
Don't hold your breath waiting for a vaccine. I read they are not close and then they'll need to mass produce it.
I've been a Joey fan since he played in the state championship game for his high school. He was as gritty then as he is now. He's a class act and I'm extremely happy at his success and wish him nothing but good things in the future. OH
Congratulations to the Women't swim team! Great win, I say the 200 free relay win and it was amazing
Congratulations to Coach Dorenkott as well.
Sorry about your cousin. thinking you might try twitter for some contacts.
I cut the cord last year and I am NEVER going back. I still have spectrum for my internet and one tv needs a ro but all the rest are smart tvs
My takeaway, other than OHIO being everywhere is that Michigan has disappeared from the map proving that Michigan is nowhere you want to be! OH
Joe's a winner, always was a winner. I think it also shows what happens when a player sticks around instead of leaving early for the draft. I'm happy for him and so damn glad he buried Clemson.
I couldn't get into the Coaches room so I've been watching/listening to the LSU radio room and damn these guys are way better than herbie and that fowl guy. Just saying.
Go Joe, win this dang game!
So you want me to make one more comment? I haven't even read a fraction of any of these threads. Did anyone see the smirk on sunshine's face after Wade was thrown out? I wanted to punch his nose into his girly hair. I mean come on sunshine only pretended he was hurt from that smashing head to head crap. I think he was actually trying to get Young ejected instead. I think the Young tackle hurt the most. But all that's probably been said before so I haven't , but hey I feel better now. smirking I still wanna punch his lights out. oophs! So I was having a bad day. You'all are correct, it's just a game.
So when does spring practice start so we can talk about something different?
You know I'm sick of all these get over it and move on threads. Quit preaching and acting all smug about it. I'm sick of all of it and I'm not starting threads and stirring the pot.
I saw this play during the game, what a joke officials are these days. Not only that but it looks to me like the Michigan WR was already out of bounds when the play happened. Not sure if the angle is good, but if it is then the play happened out of bounds and it should have at least been a personal foul by the Alabama player.
I did notice they didn't let the coin drop to the ground and thought it was strange and now the truth comes out they were just incompetent S.E.C. homers from the beginning until the end. .
Only silver lining for me after last night's loss, is that now I can cheer for Joe in his final game. Let's see without that horrible callback of the fumble TD we would have won. So clemson can go suck some turds.
I do hope we push it down there throats and this looks very promising.
A mani-pedi, facial as well as the spa day while you babysit
Well it sure wasn't Coan.
Impressive lists! I will add it appears we don't always beat Wisconsin, but when we do, it's a beat down. Game on! O-H!
I'll give you 3 words on why the defense is the strongest, "THE Chase Young!"
Whew..there for a minute I thought maybe you got hit on the head with a helmet last night. LOL Anything is possible.