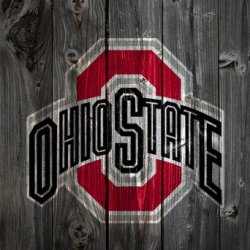 BuckeyeRick
---
Pataskala, OH
Member since 27 August 2012 | Blog
Recent Activity
Beetlejuice. Beetlejuice. Beetleju....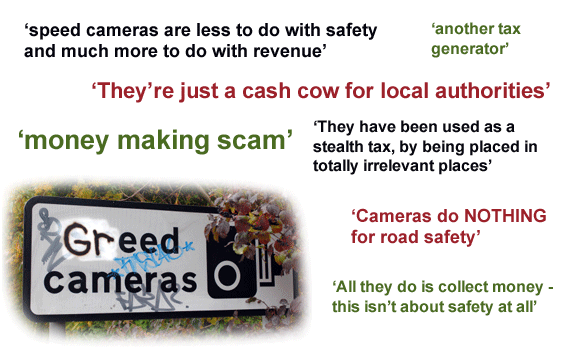 We would be around 5,000 days, if it weren't for that stupid 2011 loss under Luke Fickell.
That's the right move. I went a couple years, but everyone is correct. There are a ton of high school players on the field and it's very difficult to know who they are. They don't wear jerseys with their names on them. It's a good atmosphere with the music and videos playing, some current players walking around, but beyond that you'll be lost on what's happening...unless you can recognize the kids' faces from a distance.
They need this guy...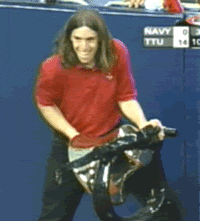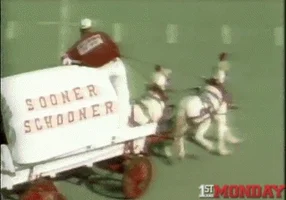 The report indicates current players have been told by athletic director Gene Smith that they'll have a new coach by the end of this week.
This has to be in the running for perfect .gif response of all time!
Love to hear Bosa's comment on the offense. If the offense is competing well this year, against this defense and especially against this defensive line...get the frick out the way!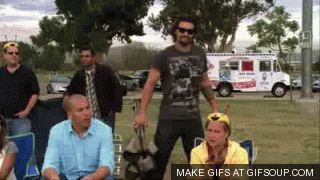 Our Dixon - Your Butt.
We have a winner! Spit my coffee out Not sure many people got it right away, which would make it a great sign!
What's he thinking? Kentucky - where football dreams die.
Blue Waffle? What's that? I guess, I'll have to Google it....
Prohibitive Conduct:
A. Academic misconduct
B. Endangering health or safety
C. Sexual misconduct
D. Destruction of property
E. Dangerous weapons or devices
F. Dishonest conduct
G. Theft or unauthorized use of property
H. Failure to comply with university or civil authority
I. Drugs Use, production, distribution, sale, or possession of drugs prohibited under law
J. Alcohol Use, production, distribution, sale, or possession of alcohol prohibited under law
K. Unauthorized presence
L. Disorderly or disruptive conduct
M. Hazing
N. Student conduct system abuse
O. Violation of university rules or federal, state, and local laws
P. Riotous behavior
Q. Recording of images without knowledge
Here is the Student Code of Conduct: http://studentaffairs.osu.edu/csc/
It lists all the prohibitive conduct. Unless we have a police report shortly, I'd say signs point to Academic Misconduct.
Who are the 4 guys walking in with the Xbox at 1:36 mark?
They guy in the middle, Carl Frederickson, was great in that Disney movie, Up!
That state up north is a neighbor too...
Just because we share a border doesn't mean we have to like 'em or can't make fun of 'em.
Kentucky fans today:
I have a hard time seeing how, you don't see how, it correlates at all.
Perhaps if he, not "it", was your friend, you might see it the exact same way as the OP, too. What kind of response is that? I hate it went people try to impose their beliefs on others using generic politically correct statements.