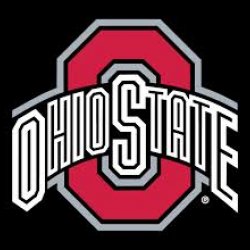 buckeyeotaku
---
Member since 21 April 2014 | Blog
Recent Activity
My point is that they're better coached, not that they're better overall.
Watching teams like Wisconsin makes me wish we had the scheme and attitude in the linebacking core that they have, they react quickly and play downhill under Fickell that kind of play is the exception not the rule. He's not the hot mess he used to be but there's still a lot of room for improvement. However, you can put me on the ship Tim Beck anywhere that will take him bandwagon i haven't seen a single positive contribution since he arrived. And Warrinner will look like a genius again if Barrett remembers how to pass and zone six starts pulling their weight.

What's going on that Stump never gets mentioned when this comes up ?
B1G DC's need to invest in some brown pants right about now.
this team is gonna be a lot of fun to watch, can't wait for tech.
the Herman pic fails to point out that that is the newly formed smooth jazz fan club.
remember, you need a twelve gauge to go duck hunting. OH!!!
i'm pretty sure Meyer's foot is still on the gas. lol
after Virginia tech Ohio state couldn't fix it's problems fast enough to salvage the season, going into the *ichigan state game they couldn't play against an elite defense, and going into the B1G championship they couldn't stop a good running back ! so please go ahead and tell me we can't beat Bama because this team loves to prove people wrong... Go Bucks!
the D has a long way to go, but it looks like the dumpster fire is out and they keep getting better.

am i the only one who had a hard time fallowing wilson's train of thought there ?
it seemed to me like Barrett went as the line went, when they buckled down and held the pocket he did fine.
if you've got firefox or chrome get adblock plus, it will clean it up.
i hate hearing stuff like this, i hope he comes out ok because two in a year is rough.
did Bosa look at all like Hawk to anybody else ?
it may have been overshadowed by the dumpster fire called *ichigan football

i guess next he'll want to build a stable and honorable institution like the investment banking sector,,,, or better yet Dominos pizza.
i think glenville high school needs to start teaching their kids how to "play school" 'cause this is just ridiculous
and that hokey coach up north doesn't feel any pressure, say what you will these guys are great comedians
Jashon you are most welcome to Buckeye nation. and i think Alex Malzone needs to reconsider how he'll be feeling after leaving columbus with the defense Meyer is putting together.
what day is it ? i need to know how long i've been watching this gif.
the only really interesting thing about being at the boarder classic was watching Smith, most of the game they treated his side of the field like a black hole and then when they threw his way it looked like he killed the reciever for a second. you can count me in with Meyer i'm really looking forward to seeing what he can do.
a few years ago my uncle was at the UM medical center for cancer treatment and my mom and i went up to visit him. and let me just say, you can get some sideways looks walking around the campus in ann arbor wearing every piece of OSU clothing the weather allows when it's not a football Saturday.
it's called a positive feedback loop,,,, and it sucks.
i knew they were good! but those stats are gaudy. love seeing them pushing TTUN around on paper as well as real life.
BTW i'm gonna cry myself to sleep when Warriner is no longer the O Line coach.