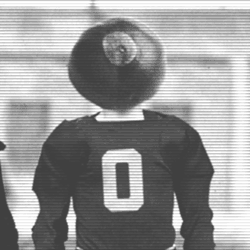 BuckeyeOfTheTiger
---
Clemson, SC (via North Canton, OH)
Member since 15 May 2013 | Blog
The Ohio State University, Class of 2012
Clemson University, Class of ~2017
Favorites
NFL TEAM: Cleveland Browns
NHL TEAM: Columbus Blue Jackets
NBA TEAM: Cleveland Cavaliers
MLB TEAM: Cleveland Indians
SOCCER TEAM: Columbus Crew
Recent Activity
Injuries didn't do him any favors
I have to laugh at the idea of glorifying the "1 and done's"....while vilifying people like Calipari who make their living at it.
As they say... don't hate the player, hate the game. I don't have a problem with Calipari playing within the rules and regulations set forth, but I do think the NCAA needs to change the "one and done" rule, among others.
That could (and should, in my opinion) happen with Europe and also the NBADL. I love going to minor league baseball games, especially having lived in smaller cities that don't have MLB teams. I think it would be awesome if the NBA had something similar with the D League.
There were rumors that the Browns had offered him $8 mil, apparently they were just that.
I don't think anyone is saying to hand the keys to the car to Burrow. I think they're saying let him have a reasonable shot in spring and fall camp to prove himself.
Cook Out is like the perfect college restaurant. It's open late and it's stupid cheap for a lot of food.
I did get threatened with a shotgun while in the drive-thru line at 3 AM one time though, lol.
Correlation between winning and spending money...
Seriously, I've seen guys at games in September in 100 degree, 95% humidity heat in their blazers, button ups with bow ties, and khakis. All I can think about is how I would be soaked in sweat if I wore that.
On the other hand, I am a huge fan of the ladies in the sundresses.
Unrelated: are those zeolites as your profile pic?
lol, "And it has also been revealed that the series does not feature any penguin deaths because they look too much like humans, so it would upset viewers."
the lizard had a ridiculous motor
If OSU cared about tickets being sold on the secondary market, they could very easily implement measures to mitigate that. They choose not to for a variety of reasons.
The bottom photo is Wrigley in 2003, the top photo is Florida in 1997.
Ah yes, the '97 World Series. The first time I was ever truly devastated by a sporting event...
Carlos Santana with the solo HR to put the Tribe up 2-0
Urban loves his pullovers/jackets/windbreakers
It's in the article that Schiano ran a red light...
DJ Byrnes isn't real, actually.
I would think that the first time a G5 school gets a shot at the CFP there would be plenty of people watching, just to see what happens. After that, probably not, especially if they played poorly, but I could see a lot of people watching the first time out of curiosity.