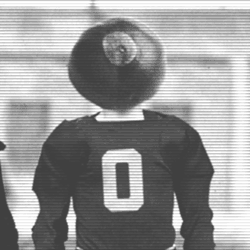 buckeyenut74
---
MEMBER SINCE February 03, 2015
Recent Activity
Burrow will have many more opportunities in his career
Burrow with the chance for a game winning drive.
I would take Burrow in a heartbeat over Mayfield
And Indy is now in front of the Bengals.
That's terrible. That's the thing I don't get about this virus. How some it l's like a cold, and others really have a lot of health problems. Hope he can make a recovery
Exactly what I was getting at.
I meant for playing football. I have no doubt most young players will recover.
You mean were manhandling Indy.
Our Buckeyes have to stay healthy. If one of our big time players test positive we are in a world of hurt.
Serious on this. Are teams gonna be allowed to have manufactured crowd noise?
I really like Heyward. Seems like it's been forever since he was at Ohio State.
Mayfield....didn't you learn in college not to throw that type of pass as when you do bad things happen?
Lol....the lol is at the Browns.
It's early, but Pittsburg is taking it the Browns so far
Georgia is a talent riched overhyped team, as usual.
We lost the 15 game due to offense play calling and refusing to run Zele.
Mercy Fox....couldn't be homers for the SEC than they are today.
I know, Keith, it just seems it always happens to us....just frustrated for the kid.
The old Magnum PI....yeah, I'm old.
Every freaking year one of our guys gets a torn ACL.
Probably already mentioned. Derrick Morris....stud high school player, I was so pumped when he picked the Buckeyes, never played a down here, went to NC State and don't recall him doing anything there. Think he was the nation's top tackle coming out of high school.