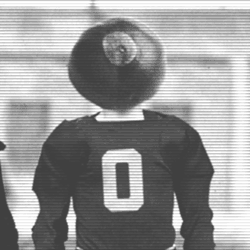 buckeyenut74
---
MEMBER SINCE February 03, 2015
Recent Activity
Is he going to transfer PSU to go to school with his girlfriend? /s
Quit raiding our coaches or I'm going to knock you out, Hafley!!!!
It's going to be interesting to see what comes of this, and potentially what the NCAA might look at regarding the case.
I personally think the rule is too subjective. Before someone is ejected, maybe an independent source needs to look at it, someone over and above the replay booth. I don't know what, but something has to change. The hit the Oklahoma player put on the LSU player was targeting, Wade's was not.
They'll go the Paterno route and just have to clean the stadium a couple times and they'll be set to go.
Uh, the calls were there, they didn't execute
It will never change until they sell the team and get different ownership
Kind of hard for Washington to step up and shoot if he is in the bench.
Is there something up within the team? Team not getting along?
I've stopped watching so maybe they had a big run and will make me look stupid with saying this. For how they looked earlier in the year and now, this is the worst stretch of basketball I've seen from Ohio State in a long time.
I'm done. Carton has played terrible. Hi
Who did Washington piss off to not get to play
Of course missed a free throw
Carton. Easy layup and can't dribble
Can't have 10-0 runs, just can't.
Team just looks so much worse than they did against Villanova/NC/KY. Not even the same team.
IU is terrible at free throw shooting
That right there is what you need. Don't need 3 after 3
Another turnover. I'm about done
Carton's turnovers are terrible