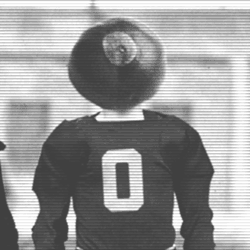 buckeyenut74
---
MEMBER SINCE February 03, 2015
Recent Activity
2 goals for the day....first, win, second, no injuries.
Any injuries today?
I think what we mean is we are not playing up to our standards
Take the lead, but not a good half for our standards
Gosh guys. How do you keep getting penalties on kick offs
Good series on defense. Line played better
Starters are gonna have to play longer than a half. Not what I was hoping for today.
He is pulling up his pants above the knees
Run blocking is trash right now
I imagine it's hard to get excited to play a game like this
Defense needs to set the tone on this drive.
Not a good punt. Sleep walking right now
O-line needs to be better on running plays.
Time for a long run by Dobbins
Their player is bringing it, the punter
No wonder they run so much. Not a good passing team
I really got used to Johnson and Klatt calling our games.