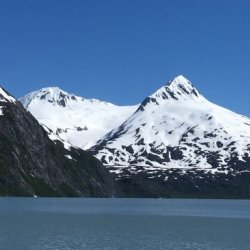 Buckeyenurse1
---
from Zanesville
MEMBER SINCE December 03, 2017
Favorites
SPORTS MOMENT: 2002 N.C. game
COLLEGE FOOTBALL PLAYER: Hawk
Recent Activity
Gordon Gee says Hello!!!!
What time will the game be? I have seen two different times on different sites. Thanks
Not only do I know the song but I also know that author Shel Silverstein wrote it:)
I hope that lone down vote was an accident, this comment is solid gold.
To my shame, I turned off the playoff game against Bama. I had run an off road race that day, and being fat and out of shape I was exhausted so I went to bed as I was afraid I was just going to torture myself with another game where they didn't show up. You can down vote me I deserve it. I feel shame!
Agreed, I feel like this star ratings conversation/argument happens every other week. We are fine people get a grip!
Yea, but I bet the falcons with they would have taken Drew Breese instead of Vick.
How classic would it be if we were sitting neck and neck with Clemson to get into the playoffs and he beat them with Miami to put us in.
What move did Day make that you are referring to?
Do we have any other QB recruits or transfers on our radar just for numbers at least?
Has Tate commented on his reasons? Did he see Justin Fields skill set and decide he wasn't going to win a qb battle Or was it a I am not Day's guy type situation?
I think Washington is a great hire on all accounts, not sure why anyone would question it. Mattison is great in that he probably has a few years left so you don't have to worry about him going anywhere and he is basically just going to mentor younger coaches with his remaining time left coaching.
As a 40 year old dad with four kids who had to watch the game in an Anchorage Chili's. I agree that their is certainly value in a less distracted lifestyle. While I do not wish for my children to grow too quickly there is something to be said for not having to referee food fights and tantrums while the game is on.
I'm of the opinion that he can say whatever he wants, if he does start this fall we can say he was right and he was just being confident. If he doesn't start I have a feeling we will be seeing him play at another school, and we will not hear from him again.
Thanks for the knowledge Bucknutz18, crazy that class had so much top D-line talent.
Who were the DE's ranked ahead of JB
Did we for sure lose Battle, or is that just an assumption?
Do kids look at who is playing with them and what potential success the team might have before they choose a school? I mean if Zach goes to Michigan even if he is an amazing athlete, if there are no other pieces around him there will probably be little success. I'm thinking of a guy like Gary who was supposed to be a world beater but did nothing from what I can tell. Do guys like that think they can be a spark for the team or do they just see early and often playing time?
I agree that he would not be given a 5th year, and the biggest difference between the reason he would not and Harbaugh is, is merely because this fan base would not tolerate it. TTUN has gotten used to and largely become ok with mediocrity. We would not be, even during the cooper years and they were some heart breaking years he was better than Harbaugh. Also we would not go back to those cooper years either in terms of the rivalry.
Seeing AJ Hawk standing over his future brother in law as the Buckeyes whip Notre Lame.
I love Tressel and would be thrilled to see him a part of the program, but the Buckeyes play a completely different game than when we was coaching. IMHO they need someone like Day (young, innovative and hopefully hungry to prove himself) to build on the success of what Tressel and bow Meyer have done.
That was a rough one, maybe it was personal karma to Urban for the beat down he put on us at Florida. Now he understands how we felt.
Why do we continue to post about the negative stuff the media says about our program. We know they all hate us and the program. Can we just stop giving them attention.
I just hope whatever it is he gets a chance to develop these kids off the field. To me that could be far more impactful of a legacy to leave than anything he has accomplished on the field. Maybe we could see a class being taught by joint professors Meyer and Tressel on leadership, and living a life that matters. Somebody get that in the works.