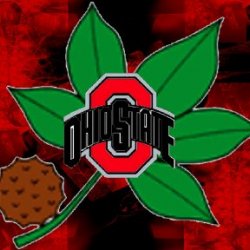 BuckeyeNTexas
Pickerington, Ohio (via Fairborn Ohio)
MEMBER SINCE July 14, 2012
Huge Buckeye fan, and Father of 5.
Favorites
SPORTS MOMENT: Watching the '02 Buckeyes win the NC, with my 3 month old Daughter on my knee.
COLLEGE FOOTBALL PLAYER: Troy Smith
COLLEGE BASKETBALL PLAYER: Jon Diebler
NFL TEAM: Cleveland Browns
NHL TEAM: Dallas Stars
NBA TEAM: Cleveland Cavaliers
MLB TEAM: Texas Rangers
SOCCER TEAM: Team USA
Recent Activity
* sorry already answered above
There are so many different articles out there that short-arms Ohio State's chances in this game, from JK almost being as good as Etienne, Clemson's WR corp outclassing our DB's, and on and on and on. JK is out to hurt some players who try to tackle him, along with breaking ankles too! I feel this game is going to be won in the trenches, although I hope we air this out and drop 50 on them! I say "We" because I am emotionally tied to this!!!
I think he is a good back, but Jonathan Taylor is a better, and was non-existent in Game#1 and the 2nd half of game 2. I would take Taylor twice before Etiene once.
OMG that made me laugh out loud at work! Classic!
I know it sounds like CY is getting the shaft, but OSU compliance department is there for a reason, and if it was self reported investigated and now enforced so be it. I wish it would not have happened, but it did. Next man up, Go Bucks!
Add Eli Apple, he does good Jobs!
Our receiver core is unreal!
Absolutely correct in your assessment! Fans including myself allow things to get to us personally, so the HAHAHAHAHA to me is understandable. I thought that immediately as I read the article, I just didn't type it out. Tate had to do what was best for him, and I am doing what is best for me "Reading articles of importance while I am at work!"
Handsy? That is an understatement, he looked like he was dirty dancing most of the time LOL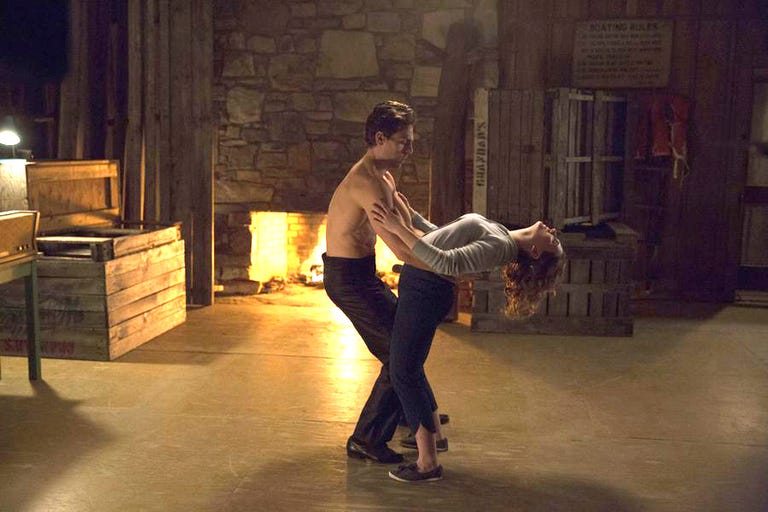 on receivers
Yes it would be nice to have the Citadel, and Mercer on the schedule every year.
Wow, has there been a combined 103 point contest before, I cant remember and I am old-ish!
Gamble played more snaps than anyone, and Fox led nation in Pass interference penalties!! LOL Tressel's bend don't break, nearly gave me a stroke every game! Good Times!
Haskin's helps the defense in more ways than any QB we have had. "The Surgeon"
Best of luck on the kid finding a college that suits him. Nothing in this article confirms that this is fallout! No quotes from the recruit stating why, only that he is de-committing. It is not like decommitment never happens, unfortunately now and into the future, every possible recruit that doesn't commit or decommits to/from OSU will be fallout! Please fill your stories with relevant facts not speculation, and then we can track fallout together.
I am looking to combine that blazing speed with corners that look back to see ball in air
Bad execution by phenomenal talent, we lost nothing personal, nothing invested, next game I hope it is top tier entertainment sort of like The Walking Dead, where last season sucked. New writers will make it more exciting, and entertain me. God, family, friends, work, hobbies, then entertainment. Next game please.
Another question about O line coaching. One thing kept recurring in my memories from this past season. How many knocked down passes at the line of scrimmage. It was evident in 3rd and short during the Clemson game , and it felt like 10 times passes,were knocked down, ending a drive. Was the Oline, not cutting the defense down, or were they not taught. This was an honest question, as I never played a down on the offensive line.
Ron Burgundy: Discovered by the Germans in 1904, they named it San Diego, which of course in German means a whale's vagina.
Veronica Corningstone: No, there's no way that's correct.
Ron Burgundy: I'm sorry, I was trying to impress you. I don't know what it means. I'll be honest, I don't think anyone knows what it means anymore. Scholars maintain that the translation was lost hundreds of years ago.
Veronica Corningstone: Doesn't it mean Saint Diego?
Ron Burgundy: No. No.
Veronica Corningstone: No, that's - that's what it means. Really.
Ron Burgundy: Agree to disagree.
It's better to have loved and lost , then never to have loved at all!
Happy New Year, may your new year resolution be, getting in touch with your feminine side! It's just a game!
Stay Classy Buckeye Nation
Why would he not come back? He is not going Pro, and holds every record Ohio State QB has. I pray he comes back!