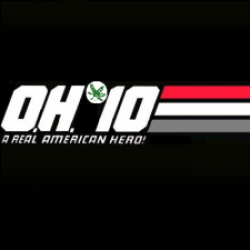 Buckeyeneer
---
MEMBER SINCE January 02, 2012
Favorites
SPORTS MOMENT: 2002 National Championship. My senior year in college!!!
COLLEGE FOOTBALL PLAYER: Orlando Pace
COLLEGE BASKETBALL PLAYER: Michael Redd
NFL TEAM: Browns
NHL TEAM: Blue Jackets
NBA TEAM: Cavaliers
MLB TEAM: Indians
SOCCER TEAM: Massive
Recent Activity
Just glad they aren't joining the B1G.
Yes, the lack of self-awareness in that post is hilarious.
I don't like this. I mean, good for them for finding a loophole . . . but as a taxpayer, I don't like the idea of no oversight.
Explain
I was always told that Dublin Village Center failed because it was supposed to be the main drag along that part of town, but instead Sawmill ended up becoming the main commercial corridor which doomed that center.
I was involved in the financing of the Bridge Park project and really liked going to RAM everytime I was there. Seemed to be doing well everytime I was there.
RE: People who talk shit about Ohio and how there's nothing to do here; it says more about them than it does about our fine state.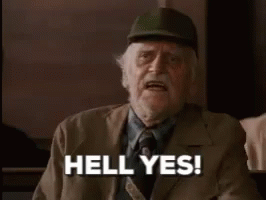 I haven't listened to it yet, but everything I heard from coach's wives is that Herman is a piece of work, just like Zach.
While I appreciate you taking it to the next level in your interpretation, it simply is a meme that comes to mind when one thinks of "BRING IT".
Give me 6. 5 conference champs, 1 at large. Seed 1 & 2 get a week 1 bye, Seed 3 and 4 get the games at home.
You have valid concerns but with a great receiving core, good running backs and a solid O-line, they can make an average QB look pretty good. Hopefully if we need him he could at least be a good game manager and maybe even better.
A year ago, I would have thought that Haskins would still be slinging it. Or Joe Burrow would get a shot. Or Tate would be the next man up. Or in a long shot, Baldwin would be taking snaps. Here we are a year later and not one of them are on the team. We live in a crazy new world.
RIP. Thanks for being great.
RIP Giant fans. Nice that the Ohio franchises can take a break from being the teams that make the worst decisions in the NFL.
Truth. This is the point I was trying to make before Fields was approved and had some comments giving me grief.
At least Tate tackled the guy who got the interception.