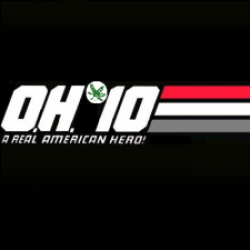 Buckeyeneer
---
MEMBER SINCE January 02, 2012
Favorites
SPORTS MOMENT: 2002 National Championship. My senior year in college!!!
COLLEGE FOOTBALL PLAYER: Orlando Pace
COLLEGE BASKETBALL PLAYER: Michael Redd
NFL TEAM: Browns
NHL TEAM: Blue Jackets
NBA TEAM: Cavaliers
MLB TEAM: Indians
SOCCER TEAM: Massive
Recent Activity
Truth. This is the point I was trying to make before Fields was approved and had some comments giving me grief.
At least Tate tackled the guy who got the interception.
Got to sit around a campfire listening to a drunk southerner tell me how football is life in the SEC and so much more important to people down there than to people up here. I was happy to tell him that the Big Ten had two of the top three in attendance for the games yesterday.
Love that episode. "lf the whole world moved to their favorite vacation spots, then the world would live in Hawaii and ltaly and Cleveland."
but as long as Charlie Brown ends up flat on his back - the rest is details
Good grief. That is gold.
Wow. Kevin put on notice. Great job, Johnny! I started reading regularly when the Skullys were a team effort and I always liked Johnny's. I'll never forget the "Null Session" but not for the reason you might think. I thought it was cool how everyone seemed to laugh and joke about it and there really weren't any comments that were negative. Made me feel like this little corner of the internet was better than the rest.
Tiffin is also the birthplace of the Ohio State-attending visionary, Buckeyeneer. It is named after the 1st governor of Ohio, Edward Tiffin.
In regards to the toilets, I worked at American Standard in the summers to help pay for aforementioned Ohio State attendance. Sad to see it go. That said, nothing makes you focus on school work and getting good grades like going home for the summer and lifting 16 tons of porcelain a day in 120 degree heat 'cause your working next to the kilns. You know what your future will be if you don't make the most out of school.
Glad to see Gavin Cupp running with the 1st team. Even though it was always said that Urban didn't give out "pity schollys" the fact that Michigan State did Cupp dirty and then OSU gave him an offer made me think that part of it was a PR move. Great to see that he is legit and proving it. Always happy to be proved wrong when I doubt a young Buckeye!
Not sure how deep it will go, but as far as football is concerned, there is no question that the IMG students were athletes.
I'm class of '98. In high school I hated anything to do with Bellevue . . . but growing up and moving away and attending OSU and making friends with many people from other NOL schools, I can't really build up any animosity anymore. Rather, I feel a kinship with other NW Ohioans. We all had to deal with those terrible Michigan fans that seem to multiply in number as you near Toledo and the border.
As a side note, Russ Kuhns is the only guy to ever flat out beat me on several plays. As my coach said, "Bigger, faster, stronger". It bugged me for a while until I saw him playing in the Shoe as a Badger and after catching a pass, he swatted down an OSU player like an annoying insect.
First off, I don't really believe he's ever going to coach again (and it doesn't sound like Fox does, either). But even if he did, I wouldn't be even slightly bothered. He came to Ohio State, won more than 90 percent of his games, never lost to Michigan, had an undefeated season and a national title, and left the program better than he found it. If he wants to go coach elsewhere now, cool. Best of luck!
This is a good take.
Welcome aboard, Trey! By reading this article, I was disappointed to find out that the NOL, the league Norwalk and my beloved Columbian used to play in disbanded. You leave for a couple of decades and they go and change everything on you . . .
*Take commitment from giant to provide o line depth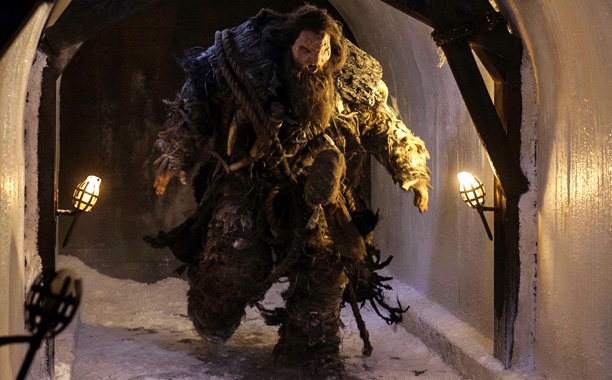 Do not want. He only has three stars and I would worry about him dying coming out of OSU's tunnel.
buck i guy and insert whatever other "super" fan you like. They would make great cannon fodder.
First thing I thought of as well.
Good luck young man! Love the hustle!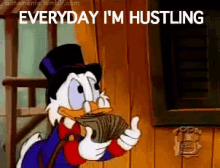 I would have eaten more but people kept telling me it was "not yo cheese".
It's the correct way to refer to carbonated soft drinks.
I didn't have much of an opinion of him until I saw his WMU pre-game speech where he went on about horseshoes and bronco hoofs. He just seemed like a dope.
Funny, I was one who thought it was Kill. The more you know . . .
I refer to Fleck as "Magoo". He seems like a cartoon character come to life and not in a good way.