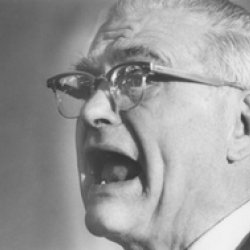 buckeyenative01
Flagstaff, AZ (via Cincinnati, OH)
Member since 17 July 2011 | Blog
Born and raised in Ohio, started following Ohio State when I was 12 years old (1995). Now live and work in Flagstaff, AZ
Favorites
SPORTS MOMENT: Every time the Bengals complete a forward pass
COLLEGE FOOTBALL PLAYER: Eddie George
NFL TEAM: Cincinnati Bengals
NHL TEAM: Columbus Blue Jackets
NBA TEAM: Phoenix Suns
SOCCER TEAM: Liverpool FC
Recent Activity
Those last three games were cathartic.
I watched the Alabama game in El Paso with my brother, cousin and his wife and we had the quietest celebration imaginable so as to not wake their newborn son.
I keep wanting to buy a 1989 Fleer Billy Ripkin "f**k face" card just for the sheer absurdity of owning such a thing. They're usually pretty cheap on eBay.
Flagstaff, AZ and occasionally Phoenix, AZ. No Buckeyes bars in Flagstaff as far as I know.
Going to Majerles in Flagstaff to hopefully watch the game on TV, praying to god that we're not stuck with Maryland-Howard.
In person: 2008 at USC. I live in Arizona and decided to go out to the Coliseum to see the Buckeyes in person. I went to college in Orange County from 2002 to 2006 and hated USC fans at the time but despite the humiliating Buckeyes loss, had a newfound respect for Trojans fans (almost everyone I encountered was smart and knowledgeable without being condescending), and the Coliseum, while not Ohio Stadium, is a pretty neat place with a lot of history.
Went to the 2009 Fiesta Bowl versus Texas and after that just assumed I was cursed whenever I watched the Buckeyes play in person. Needless to say, I was very nervous attending the 2014 Cincinnati game at the Shoe, but we all know how that turned out.
TV: 2009 hosting USC at the Shoe. I was skeptical of Tresselball leading up to that game, but that was the moment I lost all faith in his ability to beat anyone worth a damn, and I hate saying that because I love and respect the hell out of him as a person. I was texting a friend of mine who was a USC fan while we watched the game on TV and when we went ahead before blowing the lead I'm pretty sure I told her at one point something to the extent of "alright, how are we going to give this one away?"
This was such a weird game, occurring at an unhappy time for me. My grandfather passed away the previous Thursday and my family and I spent all day Saturday flying from Arizona to Columbus (Phoenix to Vegas, long layover in Vegas, Vegas to Columbus) for the funeral that Tuesday in Cincinnati.
I figured that by the time we'd landed, the game would be over and/or that Ohio State would be dominating PSU on all fronts (never underestimate a rival, but my emotions were all out of whack at the time for obvious reasons). We got into CMH around 10:45 that night and I turned on my phone to discover that Penn State was scoring and that Barrett was playing while hurt. During the drive to my aunt's house, I got notification that Penn State had tied the game. We raced home to turn on the TV as the game went into overtime. We all stood around the TV in silence until Bosa's magnificent sack to end the game.
Born and raised in Cincinnati. Moved to Phoenix when I was 13, went to college in California and came back to Arizona. Have lived in Flagstaff for 5 years. Still a Buckeye.
A couple for me that helped cement my love for Ohio State football:
1995: OSU vs Notre Dame - First game I ever watched as a kid, got me hooked.
1998: OSU vs Michigan - First time since I'd started following the Buckeyes that they actually beat Michigan.
2002 OSU vs Michigan - Established Tressel's innate ability to beat scUM
2002 OSU vs Miami - For obvious reasons
2006 OSU vs Michigan - One hell of a nailbiter
2009 OSU vs Oregon - A game that shut up a lot of haters
2014 OSU vs Cincinnati - I'd spent most of my life as a Buckeyes fan in Arizona. This was the first game I'd ever attended at Ohio Stadium. It only took me 31 years to make it to my own personal Graceland
Burfict was dirty in college. I was a little concerned about that when the Bengals picked him up but thought, at least until this season, that he had it under control.
I want to believe that the NFC West is good this year, but I live in Arizona and follow the Cardinals somewhat (a distant second to my Bungles...). San Francisco and Seattle both appear to be falling apart and the Rams season was over before it even began thanks to all the injuries they suffered from before the season even started.
AFC North has always been the most-physical division and they have a strong argument for being the strongest this year, with the AFC East being a distant second. The Patriots are on fire. Who knows which team will show up whenever the Dolphins and Bills take the field, but when they're on, they look pretty good. The Jets are the Jets.
Both defenses are stifling and I'm sorry, but I just don't see the Buckeyes leaving East Lansing victorious this year.
Sparty 21, Buckeyes 17. I hate myself for that, but this game just doesn't feel right to me. I sincerely hope I'm wrong.
I'm a lifelong (and long-suffering) Bengals fan. I know they're undefeated at home since 2012 (including that pathetic tie with Carolina earlier this year), but this just feels like the kind of game the Bengals should win that they'll lose.
They're always good for dropping one game a season to the Browns, and that home winning streak has to end at some point. Might as well be to Cleveland, who will win 27-21.
Maybe its because I live in Arizona and root for the Wildcats whenever it comes to most things related to Arizona college football (my NAU Lumberjacks are an FCS team), but I've always thought 'Zona was a perfect landing spot for RichRod after the M*chigan debacle. He's a good fit there. Bear Down!