buckeyemikez
---
MEMBER SINCE January 24, 2017
Recent Activity
Thank you for sharing and for your service! Brought a couple tears to my eyes.
The Maumee Bay Brewing Company is a really cool 1860's building on the edge of downtown with a nice steakhouse, lounge and bar in it https://www.mbaybrew.com/
The Heights is a newer bar with woodfired pizzas located on the roof of the Renaissance Hotel in the heart of downtown overlooking the river. Only 21+ allowed. https://www.theheightstoledo.com
I wonder if 2020 hoops commit Zeb Jackson will reconsider Ohio State. He's a Toledo kid who said he grew up an Ohio State fan and we offered him during his sophomore year. His AAU team's coach is Zavier Simpson's dad so maybe it's a pipedream and he'll stay solid to scUM. But it bears watching his commitment status. Really good kid and huge upside (still growing into his body). He's a 6'-2" swing guard.
I wonder what the correlation is between our out-of-control PC society and social media?
It makes me wonder if Brutus is next to be banned since he is a nut. That has to offensive to some people out there, right? Waiting for the next shoe to drop. #brutusisevil (sarcasm for all the PC warriors out there looking for a fight)
Finkes tweet is pure gold!!!
Ohio State BOT should realize that no matter which decision they make (to keep Meyer or not), the media will still destroy Ohio State - they're in attack mode and nothing will stop them now. Ohio State's public relations has already been destroyed by fake news and the "gotcha" media who need only allegations to crucify someone.
The BOT should also know that if Meyer is fired/forced out without rock-solid evidence, they will alienate the entire Ohio State fan base, boosters, alumni, team, etc... and likely get sued to high-heaven by Urban. It will be an absolute disaster for everyone associated with Ohio State.
So there's only one course of action remaining... make a decision based solely on the facts. The truth will set us free (after the media goes insane which is nothing new).
I can promise you that I will never look at the media the same again having seen this dumpster fire play out over the airwaves, print and TV. What a cesspool of evil people. Facts don't matter. Accusations are what's important and necessary to destroy life-long reputations. Propaganda and the mob mentality are seriously scary. I guess we haven't progressed at all since the Salem Witch Trials. Bandwagon crazy idiots incapable of thinking logically and factually!
Follow the facts wherever they lead and make a just and fair decision.
What implication does Booker leaving have on our scholarship limit? Are we still over the maximum allowable amount once all of the freshmen get started? If we're still over, by how many?
Damon Webb should be relegated to backup duty at DB.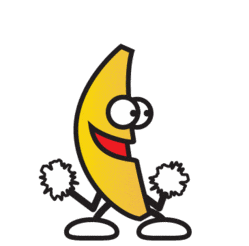 Definitely get the Fast Pass Plus passes. Will cost you big money but you and your friends will get to ride as many rides as they want. Without the passes, they'll waste half of their day just waiting in line.