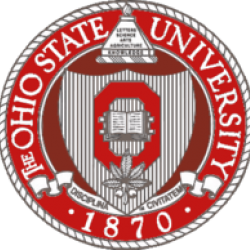 BuckeyeMike74
---
St. Louis, MO (via La Grange, OH)
Member since 29 January 2012 | Blog
Favorites
SPORTS MOMENT: I was at Len Barker's perfect game in 1981.
NFL TEAM: Browns
NBA TEAM: Cavs
MLB TEAM: Tribe
SOCCER TEAM: Meh
Recent Activity
Goosebumps. And allergies kicked in a little bit...
Has to scroll all the way to 21 to find TSUN.
I agree. The timing to this article plus his announcement is quite the irony. Evidently someone forgot "it's right over there"...
That one isn't there anymore :(
A perfectly appropriate ending to another terribly disappointing season.
You took the words out of my mouth Nikki. Total garbage. Glad I won't need to watch any more of them this year. I watched the second half in fast forward on the DVR. Was probably less painful that way. They stink and I don't see how they are going to get any better anytime soon.
But unlike games earlier in the season, they found a way to win rather than lose #glasshalffull
Glad to see Chumley's on the list. We were shocked and saddened to see the entire building demolished last fall. It has a great selection of beers on tap and the staff was really accommodating when it came to switching the tv's to the game we wanted.
Thanks Ramzy. Great stuff as always!
Beck got two years, but there was a lot of immediate (and deserved perhaps) negative attention aimed at him in his first season. Stud has gone mostly under the radar in comparison. I agree though, 2017 is a make or break year for him.
An entire article able the ineptitude of the O line and not a single mention of the guy in charge of it. Tim Beck is somewhere wondering how Coach Stud gets such a pass.
Webb starting at safety is a scary thought to me. Hoping he has a fantastic offseason.
With at name like Cristobol, he's bound to know a thing or two about recruiting!
Ha! So true. We are all so tired of Tressel-ball at the end. What we saw vs Clemson is worse... Let's open it up and let athletes make plays!
It often feels like Barrett is afraid to make a mistake...
Certainly the O-line and receivers have issues, but perhaps Urban's philosophy of not throwing INT's above all else deserves more blame for JT's regression than it is getting.
I can sum up most of the previous games and most likely the future games for you: They play just well enough to lose a close game.
Enjoy your new-found free time!
Make me turn off the TV audio and flip on the radio broadcast?
If I'm prioritizing those 5, Prince is 1 and Webb is 1a. The other 3 can be worked around. A giant hole on the O line and another in coverage is very unsettling. If I'm Clemson's coaches, it isn't hard to figure out who to target.
It will probably mark the descent of the Meyer era at Ohio State.
Did I miss a memo? Don't say things like that!
I have been so concerned about Prince, I kinda forgot about Webb. Those are clearly our two most troubling positions.
As soon as I saw the announcement I immediately went to mgo to read the fallout. It was glorious.
I do recall some "better" performances, but then again we expect to dominate the mid/lower tier teams on talent alone. Alabama will be a tougher test than TTUN for Prince and that is a disturbing thought. In the mean time, would it be asking too much to roll the pocket instead of straight drop backs? Help the guy out a bit!
Yes, Decker got abused by Mack, but he seemed to find his footing by the time conference play started, or shortly there after. Prince has been a turnstile from beginning to end and shows little sign of coming into his own. I really feel for him because it can't be fun to be an obvious weak link on such a big stage. I hope this 5 weeks of practice pays off. If not, the next one or two teams we face will continue to exploit him and further monkey up the offense.