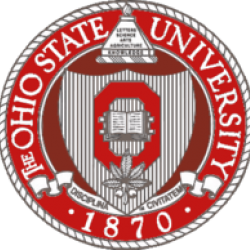 BuckeyeMike74
---
St. Louis, MO (via La Grange, OH)
Member since 29 January 2012 | Blog
Favorites
SPORTS MOMENT: I was at Len Barker's perfect game in 1981.
NFL TEAM: Browns
NBA TEAM: Cavs
MLB TEAM: Tribe
SOCCER TEAM: Meh
Recent Activity
So I'm confused on the 24/7 rankings. We and Georgia have 22 recruits. Our avg recruit is 94.13 and theirs is 93.74, yet Georgia is 5 points higher in the overall rankings. How does this work? You know... math. I'm guessing it is some sort of weighting on all the 5 stars they have, but wouldn't that reflect in the team average?
It's -:— and Michigan still sucks!
Or amazingly terrible if one was a Saints fan. :)
I've never seen such a craptastic way to lose a game. Seriously. That is inexcusable and unimaginable.
His voice was synonymous with college football for so long. RIP Keith and thanks for the memories!
Yes,I too was thinking he was set to announce today. What is the deal?
I'm riding with the Saints since last week. Buckeyes all over the field!!
Thank you Chris Holtman. This is so fun to watch.
This is really good news.
He made the right call. Work on those hands my man!
I need to put 20 bucks on Tua. That's an easy $1000.
The mid to late 80's seem like an eternity ago. It was so fun to have a relevant NLF team...
Skip works for FOX. FOX owns BTN. This is the (even more delusional) counterpoint to ESPN/SEC Network bias. But how he can say this with a straight face proves he will say anything.
It is kinda like Lebron coming back to the Cavs. We had what we thought was a pretty reasonable path to NBA championship(s!!!), then Stef and the Warriors show up to mess things up. Of course Saban was at Bama before Urban got here, but I think we all imagined we would have sniffed more than one title in 6 years. This is as good of a coaching and recruiting situation as we could hope for, and still we are miles behind them.
After watching Alabama last night I'm willing to try anything. With all that young talent and an actual good QB it is going to be really hard for anyone to beat them.
I'm not going to stop talking about it.
No way Hurts sees the field again as a QB at Bama.
Does Saban have a fresh,an kicker to try?
So refreshing to watch guys busting their butts and trying so hard. Love it. Thank you coach Holt!!
Was the incident "being a pompous a-hole"?
In my living room here in St. Louis, watching the huge 30" Sony tube TV that weighed 200 lbs. Then hitting my knees weeping like a baby when the ball fell incomplete on the last play. My friends and fam still have fun with that memory ;)
This is getting out of control, as if it was in control before...