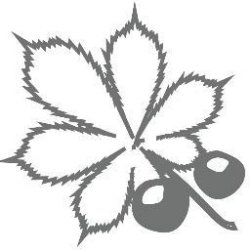 BuckeyeJuggernaut
Pickerington, OH (via Columbus, OH)
MEMBER SINCE March 10, 2015
Born in Ohio, army brat moved back to Columbus in 1970. Ohio State grad, BA Photography & Cinema, 1982. Blogger in many other areas, decided to blog about tOSU.
Favorites
SPORTS MOMENT: Ohio State vs Wisky 59-0 (I lived in Wisc for several years in the late 1980's when Earle Bruce was coach at tOSU).
COLLEGE FOOTBALL PLAYER: Ezekiel Elliott
Recent Activity
Honestly, I thought this song was done by the Brothers Gibb.
There are the immortal words of Coach Lou Holtz a couple of weeks ago...
I believe he'll coach again... at Notre Dame...
Even stranger, Mark May picked the Buckeyes for the win...?
As Chris Fowler said during the broadcast, Okudah was having a MONSTER GAME.
From walterfootball.com
(Not sure who this dude is, but he does have some valid points, says Dwayne is 2nd pick after Lock of Mizzou (LOL)... but I'm thinking this was written earlier in the season:
Haskins flashes the ability to be an NFL quarterback, but he needs to become more consistent. In 2018, he has completed 70 percent of his passes for 4,580 yards with 47 touchdowns and eight interceptions. Haskins struggled as a pocket passer against Penn State, but dominated Michigan's tough defense. As a sophomore, he completed 70 percent of his passes for 565 yards with four touchdowns and an interception.

Haskins has a strong arm with the potential to be a pocket passer who hurts defenses. He has talent, but there are stretches during which everything is just a little bit off with him. His decision-making is not consistent, and he makes some bad plays in terms of ball security. Haskins' field vision needs to improve, and he has to get faster at working through his progressions. His footwork also needs improvement, and his ball placement can be off.

Haskins should return to Ohio State for 2019 to improve his overall play before going to the NFL. As a first-year starter, that is understandable, and he has upside to grow. Haskins has said he will make his decision on whether to enter the draft after the Buckeyes' bowl game, but it is expected that he will enter the 2019 NFL Draft.

Read more: http://walterfootball.com/draft2019QB.php#ixzz5bQ6Mf2NK
So you're saying there's a chance...?
Selfishly I would love for Dwayne to stay. It's not without precedent for a top QB prospect to stay for another season.
Coach Johnson is easily the biggest news out of this Skull Session.
Except, perhaps, the Rose Bowl replay. Hoping the Buckeyes can pull out a win!
If that wasn't a Heisman performance lat night by Dwayne... I don't know what is.
#Haskins4Heisman
To be fair, I don't think a lack of hard work last year was the issue at all. I think it was the coaching (or lack thereof).
I think Brian Hartline has a solid future ahead of him as a receivers coach.
THAT LIST is some rare air. Congrats Mr. Campbell!
The mildcats are just wacky enough to try weird trick plays to score.
Hopefully we'll be so far ahead that it won't even matter.
Agree.
How many xichigan TDs should be attributed to the officials?
If not for the mistakes near the end of the first half, and a couple of plays where our LBs were out of position, this could have almost been a perfect game.
My prediction was 35-27 tOSU. Sorry I'm such a doubter :-)
Someone help me understand why you couldn't put BOTH Martell and Haskins in at the same time? That would totally jam up a defense. Look at the goofy pass play that MSU ran yesterday that scored to a wide-open wideout (except for the hands to the face penalty).
Have we seen Dwayne take ONE FREAKING SNAP under center this year, especially on short yardage situations?
it's like UFM has forgotten football 101.
Just wondering if this whole Zack Smith debacle has drained all the wind from UFM's sails... and love for the University (under the current administration)?
I think that's a huge contributor to the issue. In his defense, perhaps Bosa knows something we don't?
It seems like everyone on the team was just mailing it in last night.

Seems like the effect of Nick Bosa pulling out and abandoning his teammates is bigger than we think.

This team lacks serious leadership, from the coaches or within the team. We need someone with a fire in his belly (remember J.T.?) to lead this team on the field. Dwayne has talent, but he doesn't seem to be inspiring anyone.
Great stats '78! Jeaux sure has an uphill battle in Death Valley. But he's had solid training in a great environment.
Looking ahead, lowly Maryland could be a trap game. Going into what will be a tough test against the spartans the week before, and TTUN the week after, even the best teams could lose focus.
Thank the Lord it's in November.
Wondering if the return of UFM to the fold can be attributed to Dwayne's slow start? It has his fingerprints all over it (see our offense the past 4 seasons).
That was a really DICK move by THE. No respect for those mindless twits.
I'm ashamed to call myself a Buckeye.

I honestly do not remember Andrew Norwell's name on the roster. Turns out he is a fairly elite OL in the NFL (and was for the Bucks as well). Undrafted his first season, starts after 7 games, turns the team around, goes All-Pro n stuff. Makin' Buckeye Nation Proud!

https://en.wikipedia.org/wiki/Andrew_Norwell