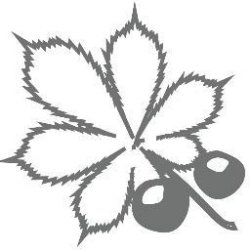 BuckeyeJuggernaut
Pickerington, OH (via Columbus, OH)
MEMBER SINCE March 10, 2015
Born in Ohio, army brat moved back to Columbus in 1970. Ohio State grad, BA Photography & Cinema, 1982. Blogger in many other areas, decided to blog about tOSU.
Favorites
SPORTS MOMENT: Ohio State vs Wisky 59-0 (I lived in Wisc for several years in the late 1980's when Earle Bruce was coach at tOSU).
COLLEGE FOOTBALL PLAYER: Ezekiel Elliott
Recent Activity
Fuck it. There is no reason to live if we don't have football in the fall.
Ever since the 70's, and all those unlikely losses in the Granddaddy of 'em all, do we Buckeye fans feel like our teams have an achilles heal. The angst of the 90's brought everything to a head, with Cooper's impossible losses occurring every November.
We. Needed. 2002.
Many years ago I had to take a class at church about sexual abuse, before being allowed to teach youngsters in CCD (essentially Catholic Sunday school). In it, they said many of these cretins gravitate toward careers where they have access to plenty of targets. And that many of them are adept at recruiting people to help, like parents or other adults.
It's just... heartbreaking that someone allows their twisted sexual drive to ruin a youngster's life.
I just fail to understand, even 20 years ago, how this is allowed to continue for so long?
I hereby petition the powers that be at 11W start allowing multiple upvotes per member. One is just not enough for memes like this.
#GoBucks #CornerbackU
Wait -- where are there golf courses open?
It's really come to this? OMFG kill. me. now.
Possibly not an employee at all, but an algorithm that watches for trigger words or phrases.
When it gets flagged by a trigger, then it gets a human review, by some dude that speaks Engrish as a 2nd language and is bored to tears by having to repeat this 32,793 times daily.
ALL of these online platforms (Google Ads, FB ads etc) have the vaguest advertising policies and will suspend an account at the drop of a hat. At best, it's because their artificial intelligence is neither artificial nor intelligent.
They purposefully don't want to publish or reveal reasons for suspension (even to the advertiser) so marketers don't game the system.
First Linebacker U.
Than, DBU.
Now, CHARACTER U!
what a great story about a great young man. So proud of the guys Coach Day (and probably Brian Hartline) are bringing in to Cbus.
#GoBucks
Maybe we should organize a local chapter of Lifelong Defender Fans...
So sorry for your loss. Prayers for you and your family.
Congrats to Joe Burrow for a great season. More importantly, thanks for putting the beatdown on the rednecks from clemson.
I think tOSU could have taken him, but it would have been a lot easier losing to him than clemson.
If drafted by Cincinnati, let's hope he brings to the Queen City what he brought to The Big Easy.
Moving forward, we have a VERY BRIGHT FUTURE with this program. With a future HOF head coach, a recruiting machine in place, and one of the top facilities in the country...
Now if we can just wrest control of the CFP and New Years Six bowl games away from ESPN/SEC/ACC. Looks like we are stuck at least until 2024. https://www.cbssports.com/college-football/news/espn-reaches-12-year-deal-to-air-college-football-playoffs/
Clearly, there is some sort of collusion going on here. ACC officials calling the Peach Bowl (LSU v OU) and SEC officials calling the Fiesta? How about some disinterested third party officials (Pac-12, Mountain West, American Conference, MAC) calling both games?
The masters at ESECPN had their minions doing their dirty work in both games. Why? To get the matchup that pays ESPN the most (SEC v ACC) long-term and continues the unabated cries of "SEC best conference" for the foreseeable future.
https://fansided.com/2019/12/28/acc-officials-bad-calls-peach-bowl-lsu-oklahoma/
The only time the Tigers were able to move down the field was with explosive plays extensive help from the officials.
FIFY.
It's not fair to blame the SEC booth officials for stealing this game from the Buckeyes. After all, blindness is a major factor in inbreeding.
Getting guys like these on the roster will turn THE into QBU. It's good to be king.
Looking forward to Jack's arrival and subsequent success on the field.
Agree. Love the guy, but it's time to take grandpa's keys away.
It's a great time to be a Buckeye! Thanks to Urban for a great run, thanks to Ryan Day for what could possibly be an even better run!
Hmmm, I don't recall any Clemson players receiving Heisman votes higher than our beloved JK Dobbins? I think Etienne was #9 in the voting...
Their stats are probably higher because they had to leave their 1s in for the entire game in many of their games.
If we're grading just by advantage in this article, Clemson gets another win. A better comparison, rather than Offense to offense and defense vs defense, would be Offense to Defense.
Ohio State O-line vs Clemson D-Line: BUCKEYES
Ohio State D-Line vs Clemson O-Line: BUCKEYES
I think our offensive playmakers outshine their defensive playmakers, with a slight advantage to the BUCKEYES because of Justin Fields' running abilities.
I think our defensive playmakers, top to bottom, outshine their offensive playmakers, with advantage to BUCKEYES D-Line and secondary. If we get pressure on Sunshine, it's lights out for the orange candy stripers.
Great to see these kids loose and having fun! For all the psychological genius UFM was, I think Coach Day may have him beat...
Who's ready to run through a wall for THE?
#GoBucks
Speaking of UNC I hope Coach Day & Co are watching that film to see what Mack Brown schemed up. I believe Brown could have won that game, but he gifted it to Dabo by going for two instead of the tie and overtime.
If you go back and look at their post-game embrace, Brown whispers something in Dabo's ear but covers his mouth so nobody could make it out. Pretty sure he was saying "You're Welcome" of "Merry Christmas" or something, knowing the ramifications of Clemson losing that game.
Go Buckeyes! Feast on tiger meat on Saturday!
Let's not forget the running back waiting to take the stage... Master Teague could very well be in the mix next year.
I'm wondering if his career trajectory is to get back into the League as a HC? As quickly as possible?
He may want a gig where he can make a splash (ACC) and quickly ascend into an NFL top job?

BC is garbage, but I think he could tear through the ACC (except Clemson) and make a name for himself. Then end up at the Jets or Bills...
How do we get control of college football away from ESPN? Ugh.
Does anyone think this is motivation for JK to return next year? Something to prove...