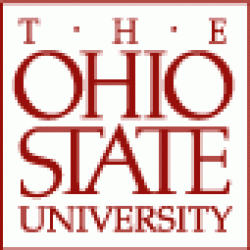 buckeyejonross
Columbus/Pittsburgh/Sandusky (via Pittsburgh)
Member since 30 August 2010 | Blog
Ohio State class of 2013. Pitt Law class of 2016. We don't wear sleeves on Friday.
Favorites
SPORTS MOMENT: National Title Game 2002/Super Bowl XL/Stanley Cup 2009/Final Four 2011 (Only because I was there. It was horrifying, though.)
COLLEGE FOOTBALL PLAYER: Santonio Holmes
COLLEGE BASKETBALL PLAYER: Ron Lewis/The Villain
NFL TEAM: Steelers
NHL TEAM: Penguins
NBA TEAM: Allen Iverson or Michael Jordan
MLB TEAM: Pirates
Recent Activity
That's what the waiver means.
You're right, I don't know what's going on behind closed doors. Which is why I put several qualifiers in my reply. That's what the word "if" means.
But if this is Urban shedding a kid because we have to, then it is gross. Odds are if this was mutual, Dr. Andrews wouldn't disagree. Odds are if this was mutual, Dean's coach wouldn't be pissed. I don't know what happened, but I do know the roster size restrictions we are facing, and the reactions of the involved parties, and this doesn't look remotely positive.
Because we have to get to 85 by August.
Jamel may be able to play, but it's possible that he physically can't be the player that OSU thought they were getting. Probably not as dynamic.
If you don't see a problem with this statement, I don't know what to tell you. This is a PR disaster, and if this is Urban finding a loose thread to cut so we can shed three players by fall, I'm grossed out. Until now we haven't seen any record of Urban's players saying he pushed them out of his program like Saban and Miles do, so I was willing to defend his roster management actions. But this may or may not be the start of some less than stellar antics. If that's the case, this is gross.
My insane conspiracy theory says Russell would be better served coming back, then cashing in as a rookie once the salary cap/rookie wage scale increases dramatically after the 2016 season. Would totally suck to be a rookie locked into a slotted salary for four years when you know you can be a rookie slotted at a different, higher salary just by delaying the clock one year. Sure it's risky, but he can likely increase his initial contract's earnings significantly under the new cap structure. Kind of like a reverse Sam Bradford.
Not to mention the sidelines are still Cowboys blue and don't fit the black and gold branding. It doesn't look like the field is close to being done.
I'm almost positive they wont be black. You can still see the tracking around the O and N in Oregon. And the logos are off centered, so it appears they haven't laid down the rest of the graphics yet. That's how they apply these turf logos. The apply the logo, then fill in the background after with turf trays. I'd imagine the black appearance is the rubber pellets underneath the actual turf trays.
I've seen several Bama fans make all of the same limiting excuses and qualifiers for poor defensive play that MSU fans made this year and OSU fans made last year. How did that work out? Hmmmmm...
Awe my gf made the video haha 2:05 grey hat on the right
Russell is not even remotely afraid. Good news.
eBay has a fantastic selection. Search Ohio State vintage jersey. You'll get some great stuff for cheap. If you want to buy fake from china, go with borntradejerseys.cn

I'm convinced Chris and Snoop are hiding corpses in the vacant homes that dot 11th between the 71 interchange and North 4th. Painting flower pots and panes on the boarded up windows doesn't hide anything, Marlo.
Your points regarding pass protection make me feel a lot more comfortable than I did before the article. If our lineman were getting whipped one on one, by Navy no less, I'd be concerned. And without the benefit of game film and a second re-watch, this was my assumption all weekend. But if it's just four new guys playing five new positions and making some mental errors in the first game of the season, well, then 1. I expected that completely and 2. I trust the coaching and continued experience to make this a non-issue by October.
Where did you get that picture?

My phone got taken while I played basketball at the RPAC. I used find my iPhone, located it, and knocked on the kid's door and asked for it back. He obliged. It was quite awkward playing basketball with him from then on.
I'm not a Matta truther or anything, and he's at best a top 10 head coach in college basketball. But if a championship game, two final fours and an elite eight since 2006 is mediocre, not to mention only having one truly bad team in that span, I don't think you know what mediocre means. The problem with OSU basketball is our success largely depends on basketball talent from Ohio (and only recently Indiana, h/t Matta) whereas all the coaches you speak about, while better, have the ability to recruit with their jersey that OSU doesn't have. I think you're expectations for Ohio State basketball are slightly higher than a reality. Sure, we are a top tier program, but a blue blood we are not, and will never be. Matta is essentially a microcosm of us.
LSJ was our second best offensive player all year, how could you possibly bench him for a deer-in-the-headlights-takes-one-shot-a-game true freshman in the NCAA tourney? Like it or not, we aren't beating anyone good unless LSJ plays and plays well. It's been that way basically all season.
Craft couldn't shoot last year either?
Woo Hoo! My dumbass Waffle House joke made the Skull Session! Shouts out you guys though, beacuse that map was in yesterday's Skull Session haha. Also, I'll be drunk at campus's Waffle House tonight at roughly 2 a.m. I'll see yinz all there.
EDIT: YOU LINKED TO THE WRONG JONYE! Haha my Twitter name has an extra _ at the end. @JonYe_West_
God, you sound like a maniac. So bitter of your west side statemates aren't we?