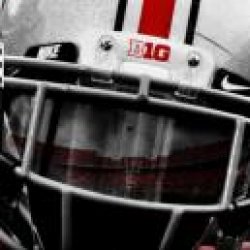 buckeyejohnny
---
Orange County, CA
MEMBER SINCE August 30, 2010
Favorites
COLLEGE FOOTBALL PLAYER: Malcolm Jenkins
NFL TEAM: Broncos
NBA TEAM: Lakers
MLB TEAM: Angels
Recent Activity
Pulling favors to get Tommy back on the Clemson staff?
Congrats Nick! Sweet jacket btw!
As a Lakers fan, this hurts. But I'm happy that he's killing it on his own and away from the dumpster fire in L.A.
He also went to East Mississippi CC so probably spent some time with Miss Brittany. IIRC his picture was on the wall in her office. Makes me wonder if he brought his own pencils and paper to class or borrowed hers.
Sure as heck does! It's in the Geneva Convention! Look it up!
Man I love Talladega Nights!
96 yards through the heart of Happy Valley or the 96-yard Happy Valley Death March?
Jenkins was my favorite player in NCAA Football 2004. I'd pound the rock up the middle with Clarett, run QB keepers with Krenzel, and lob up the ball for #12. Man, I miss that game..
Pretty good recent interview of MoC by AJ Hawk here:
Remember when his dad was talking about how he made Malik choose football over baseball? Something like "16 year olds don't get to make decisions in my house"? What a freakin' turd of a father. Reminds me of this doc about helicopter sports parents called Trophy Kids, also on Netflix (I swear I'm not being sponsored by Netflix lol).
The only thing I can tell myself to feel better about this is We are... NOT Penn State.
We actually did but he chose FSU LOL.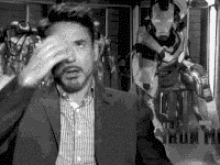 https://www.cleveland.com/osu/2014/11/five-star_qb_malik_henry_choos.html
Yeah, I definitely liked Coach Brown much more than Buddy. He seemed to actually care about his players and kept stressing graduation first natty second. It was weird that he proclaimed himself a "playcalling savant" and made questionable at best play calls at times but I appreciated that he gave credit to his players for making him look better than he really was and that coaching is overrated.
Also, it's crazy that Malik Henry chose FSU over OSU (sure dodged a bullet there!). I hated him all season but it became painfully obvious that he wanted to play baseball and his dad forcing him to play football was what really brought him down. The look at his face while his dad and trainer? were clowning his running ability and pre-planning his workout schedule was damn near heart-breaking.
Man this hurts as a Laker fan, but best of luck to the kid. He'll be better off away from the dumpster-fire that is the Buss family/Laker front office.
The Fugitive I. Love. That. Movie.
Or is it Assistant to the Head Coach?
I absolutely loved the Ricky Williams and the Chris Herren 30 for 30 docs. Here's to hoping the MoC 30 for 30 can be just as good if not better.