BuckeyeJim
---
MEMBER SINCE December 07, 2011
Recent Activity
Im posting my commitment in 30 minutes, just wanted to thank all the school who have recruited me and personally thank my family and close friends for helping me get this far....

— Lej (@lejondaryy) April 12, 2019
For your info. Go Bucks.
To me, it looks like the Bucks fell up.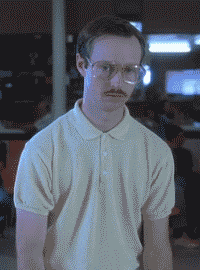 I think you mean strategery.
I would like to see Dwayne come back for one more year to win the Heisman and a national championship. I know he will be missing out on millions early in his career, but if he can guide the Bucks to a NC, Haskins could be the number 1 pick and command even more.
Urban fires Wariner but keeps Stud. OL has been regressing.
I was upset with the scheme and Shiano before I read his comments but now I am really pissed. This sounds ridiculous. This defense has given up more long plays than almost any team in the country. We won because our offense was able to put up more points than were scored against us. Hey Greg, there is a problem.
I like a clean QB. Haskins finds a receiver quicker than Hornibrook.
Really hate it for Austin. This is the position that any team can least afford it against Haskins.