BuckeyeJim
---
MEMBER SINCE December 07, 2011
Recent Activity
I can see Coach Hartline smiling right now.
Having a mentor to let you down like this has to be the worst kind of hurt.

I don't think it will be MSU pulling an upset. My fear is someone like Nerdwestern could possibly get lucky.
Joey Bosa, Nick Bosa, Chase Young, Zach Harrison, and Landon Jackson. DEU
Ironton's coach for many years was Bob Lutz. You might want to Google Bob to see about his coaching career. One player that we got from Ironton was Jermon Jackson. He played RB at the same that Lorenzo Styles played LB. We need an Ironton Tiger and a Styles to play together in the future.
OSU and TTUN need to be in the same division to preserve "The Greatest Rivalry In Sports."
Wasn't Doug Donley known as "White Lightning" while playing for the Bucks? It seems Drew will bring the same kind of athleticism to the WR group.
My god, its like Tressel leaving Ohio State to coach the Lions

— Ramzy Nasrallah (@ramzy) May 13, 2019
Im posting my commitment in 30 minutes, just wanted to thank all the school who have recruited me and personally thank my family and close friends for helping me get this far....

— Lej (@lejondaryy) April 12, 2019
For your info. Go Bucks.
To me, it looks like the Bucks fell up.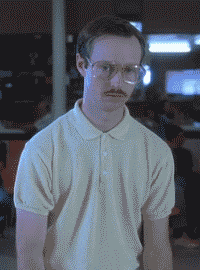 I think you mean strategery.
I would like to see Dwayne come back for one more year to win the Heisman and a national championship. I know he will be missing out on millions early in his career, but if he can guide the Bucks to a NC, Haskins could be the number 1 pick and command even more.