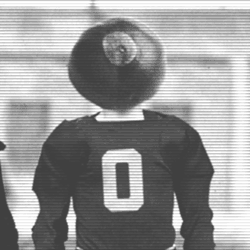 BuckeyeJAK
---
MEMBER SINCE September 02, 2013
Recent Activity
I seem to recall a certain Wisconsin offensive lineman wanting a Rematch after the students were doing the "jump around". Be careful what you wish for... May the Defensive line for OSU wreak havoc.
Winning Championships is one of the best recruiting tools. Go Buckeyes !!!!
I believe someone as smart as coach Day has a short list to go to in case anything happens to any assistant.
Congratulations well done and one hell of a performance against TTUN
I smell a Nittany Rat here
The good news is Munford and others can use the next two games to play in and rest to get healthy as they will likely not be needed the entire game.
Wisconsin will be held to 10 or less
Two words for the badgers.... Cardale Jones
Transfer Portal RB ??????
As an offensive coach how would you choose to attack the OSU defense ?
Josh lets flip the script, how would you as an offensive coach try to attack the Buckeye defense ?
When do you see the Buckeyes working on the two minute drill in a game for real time practice ?
Fields 274 passing, 35 rushing 309 total
Martinez 157 passing , 28 rushing 185 total
494 game total
Score
OSU - 52
N - 17
Smith being out is a bit of a surprise
What will be the plan to get rest and adjust to the different time zone especially for the young players who have not had to make this adjustment yet in their career ?
So was this the largest margin of victory for a comeback win ?
JP when do you see the Tight end emerging again this season as a play maker ?
If IU scores more than 10 I will be surprised
Win out Bearcats you have a damn fine coach.
Master Teague layed out some good blocks
Not sure who was watching what . Pete Werner was often out of position ortied up in a block. He is slow to recover.Libebackers need to step it up or playoffs will again be a lost dream.
I see no issues with the list .Lets Go Buckeyes its you against all, Take them one at a time.
More games i would not pay to go see
Is it just me or are the stripes coming off at a faster rate than in years past ?