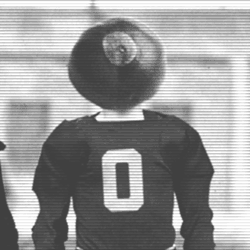 BuckeyeJAK
---
MEMBER SINCE September 02, 2013
Recent Activity
going to have to keep the playing field level
I am hearing again the same linebackers will be better, not buying into it until I see it with my own eyes.
When the restrictions are lifted how will the NCAA handle spring practice? In my opinion you should be limited to the amount not yet used.
Mike Vrabel a stand up guy
Awesome accomplishment. Congratulations
Jean-Baptiste should provide some negative yardage also....
While i like what I am hearing we should probably temper that by remembering they are not going against a group of veteran defensive backs. Go buckeyes practice with intent and stay healthy.
Seems to me we are pretty banged up. The Ducks will tell us how well the secondary will play early next season.
Could not watch Did we "Bully them" ? asking for a friend LoL
I wonder how that stacks up vs the goals coach Mick has set up for them
Turgeon is obviously working the refs should the teams meet again.
"I'm told that there are no plans for a replacement trip to Indianapolis in December as it has been deemed unrealistic." enough said..
Not sure with how things are playing out that you could pick scUM over OSU. Go buckeyes !!!!!!!!!!!!
The third one is a joke right ?
May this work out exceptionally well for all parties involved. Go Buckeyes, welcome aboard young man.
Lets load the DB room... Go Buckeyes
Where does J. Gill fit in ?
With the weapons in the receiving corp and potentially a better offensive line the offense should really produce some outstanding play.
I would expect Stroud and Miller to get reps in early games before getting any defined spot on the depth chart. If there is a clear leader then the other could red shirt.
The truth is none of us knows all of the facts here and likely never will. The only thing for sure is the three people involved have had their futures for the rest of their lives changed.
I believe you are innocent until proven guilty. That is for thelegal system. Being a Buckeye is a privilege Coach you made the correct call and I stand with you. Go Buckeyes
Maybe the basket bucks can borrow Darion Henry and Dawand Jones form the football squad for the rest of the season....Just a thought.
If in fact they are guilty then i hope they throw the book at them, no room for this type of behavior.
If in fact they are innocent then I hope they can put their lives back together.