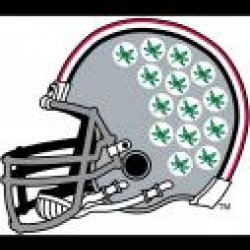 BuckeyeJ
---
Wheelersburg, Ohio (via Portsmouth, Ohio)
MEMBER SINCE January 03, 2014
Favorites
COLLEGE FOOTBALL PLAYER: Archie Griffin
COLLEGE BASKETBALL PLAYER: Michael Jordan
NBA TEAM: Miami Heat
MLB TEAM: Reds
Recent Activity
Looks like a big get when and says so next Sunday!
No actually I rem the 90s, and though I agree with a lot of what you have said about it....the truth is that Dalton can not win the "big" games
guess it could be worse like the Browns
As a Bengals fan, I absolutely have distain and I guess hate for Dalton! yUK! But now the backups are bama and us, I'll take either over the red head
Looks like he is gonna visit ND. Has good connections there. Hearing from UGA also....according to BR
Not until my ex left me for the doc she worked for .....he is a Miss St fan. Now my 14yr old daughter has a roll tide lantern and her and the x cheered for Bama over us.....like I told her .....yep we rolled that Tide. She did route for us against the Ducks with her OSU jersey
hope it's a faze
Very fast and strong. He reportedly runs a 4.3.
Here is a link on him
http://www.businessinsider.com/muhammad-alis-grandson-is-a-3-star-recruit-and-turning-heads-on-the-football-field-2015-5
I love Braxton, but I have to admit I was excited to see JT. One thing I worry about is that from everything I have been reading about his injury it seems unlikely he is able to throw like he did. He also is not going to be an NFL QB. He would excell at Hback. But I am also a person who thinks he needs to be on the field
I bet we see some 2qb type situations this year! Should be fun!!!
We all know that Saban told PF to put that out there lol
I thought Jeff G catch were he goes over the defender to get the ball was a great catch! Would love to see it again but I'm at work! Future is bright!!! Every talk show I listened to was saying how the Buckeyes are loaded with talent
I love that he is so driven and such a freak! I always thought he might move to DE since we are stacked at Lb
slade and Holmes both looked good yesstrrday also
That's funny!!! My bet is this is Kelleys last year
Upvote for you because that is what I was thinking
Jeff Greene made an aweskme grab! To me he needs some grabs
I betting this kid gets done what the coaches tells him to do and gets the offer. I like the fact he is already a Buckeye and wants the offer and is willing to work on that to get the offer. This kid will get stronger and faster here!
I would think Wallace commits pretty quick after tomorrow
If you are ever in the southern Ohio area and would like to meet some coaches, I have some good relationships with staffs at wheelersburg, portsmouth, valley, portsmouth east to name a few
Love walker!
But also love the fact that Hawkins is under the radar and the staff sees he is growing into his body!! Home grown and the staff sees what he can do! Booooom!!!
This year could be the best class ever if they live up to the hype!
Well Moore won't be coming here. Seems everytime they mention "my fav team growing up" they go elsewhere
If I could give you 1000 uv I would!
Upvote for you sir!!! Exactly what I was thinking
Soooooo many weapons on both sides!!! What a great problem to have!
I agree!!! I know Birm even has said he sees Hubbard moving on the other side of Bosa!!