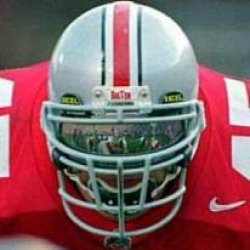 buckeyeinthechi
---
Member since 23 November 2013 | Blog
Recent Activity
"rainy and cold and shitty"
Which will result in 25+ carries for JTB.....again.
They just laid off 100 more folks, BIG NAME folks...and they're not missing a beat.
Indians may be the best team ever to never capitalize on bases loaded with 0 outs.
You can always count on a double-play ball 90% of the time.
I hope we have a fantastic year as well, which I'm sure 99% of this site feels the same way.
With that said, how do you envision a better year next season when it's the same players (minus Marc and possibly TT) and same coaching staff? It's been obvious we can't develop worth $hit, so how do you expect a different team?
Tate is the only player who g.a.s.....if that continues next year, it'll be the same result, imo.
After watching this offense the past two seasons, DT recruiting IS NOT what we need to work on.
DT recruiting didn't fall asleep at the wheel against MSU last season
DT recruiting didn't score 0 points in the Playoff game vs Clemson
We'll be fine :)
How will missing the Combine affect him that much? He's going to drop significantly because scouts won't see how high he can jump? lol
Actual game film through a career season > Combine
"Fans should understand the flow of the season"
Um, what flow did we have the past 2 seasons? None.
But go on, continue bashing the fan-base.....stay classy.
The talent we've had the past two seasons and nothing to show for it.....in those cases, it should be the standard.
Dontre Wilson
Word out there is "he can't be tackled"
Crazy thing is that many people will come to "this" QB Coach's defense and say it's not his fault.
Our WRs Coach is also a great recruiter.....the coaching/development part is where we struggle.
The staff is currently the biggest need....so yes, they need all the insight they can get.
Did you know Golic played in the NFL?
Did you know Golic played in the NFL?
I don't expect perfection, but I do expect a GD POINT IN A PLAYOFF GAME.
Our offense was hideous for MSU/scUM, and somehow pulled off both, and the issues were still there for Clemson. Unacceptable for an Urban Meyer led team.
Recruiting can only get you so far....How many 4/5 star WRs do we have?
What have we done with them the past 2 years? If you can't coach/develop, getting top notch recruits doesn't mean shit.
Yep, add me to that group as well.
Unfortunately, many on TOS bashed me up and down for those thoughts, and this is where we're at now.
lol
Right, if Beck gets canned we're all going to lose sleep.
We're all wishing it, and we hope to God we get it.
Urban can continue to say "things will change" as he's done since week 1 of this season, and it's pretty clear to see everything IS THE EXACT SAME.
Why does it have to be smooth?
When you get shut-out on the biggest stage and can't even muster 1 point, make it as ruthless as possible. Urban needs to take accountability regardless, he's the CEO.
"It's not the play-calling....it's the weather"
If you're WR's can't get open after 12 games, he's not developing them.
Recruiting wise? Yes, he's at the top....but it doesn't mean shit if they can't perform on the field.
Run JT 25 times and give Curtis the ball 3-4 times total.
That was easy, where do I pick up my $$$?
Well, she is the CFB Playoff "Expert" after all.
Cocky fans usually have some stats/trophies to back up their trash talk.....how can Clemson fans justify theirs?