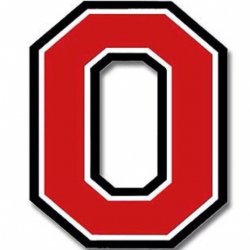 BuckeyeinSF
---
San Jose, CA (via Port Clinton, OH)
MEMBER SINCE June 26, 2015
Favorites
SPORTS MOMENT: January 3, 2003 with January 1, 2015 a close second.
COLLEGE FOOTBALL PLAYER: All Time: Eddie George
NFL TEAM: Browns
NHL TEAM: Vegas Golden Knights
NBA TEAM: Cavs
MLB TEAM: Tribe, SF Giants
SOCCER TEAM: Arsenal
Recent Activity
Wrestling and Hockey (both)
44 losses ago for us was to TTUN in 1999 when John Cooper was HC.
This happened about 12 years ago when I was living with some old roommates back in my 20s after moving to LA. I knew my one roommate (she was 24 at the time) was easily spooked. She always thought our place was haunted after we told her that someone who used to live there was murdered (which was actually true). One night after getting home from work, I went straight to my room and didn't bother to turn any of the lights in the house on. Anyway, later my roommate came home and was in her room, talking on the phone with her mom. I decided I wanted to scare her but I didn't know how. Then I remembered that she and I had the same TVs in our bedrooms so I grabbed my remote and walked to her room. Her door was open just a crack. While she was talking to her mom, I tried to turn on her TV and it worked! Jackpot! She stopped mid sentence and stared at the TV. Then I shut it off and she jumped backward.
"Mom, OMG! The TV just turned on and off by itself...No, I didn't accidentally hit the remote...I couldn't have. It's across the room...No, I'm the only one home!"
I'm trying so hard not to laugh. I then turned her TV on again and started turning the volume up and down. Then I kept trying to change the channel to 666.
"Mom, OMG it turned on again...OMG the volume is going up and down...THE CHANNEL IS CHANGING TO 666!! I TOLD YOU THIS PLACE WAS HAUNTED! I'M GETTING OUT OF HERE! OMG!"
She then threw open her door and I was standing there in the shadow. She immediately started shrieking, dropped her phone, which busted as soon as it hit the floor. I was doubled-over belly-laughing as she was continuously hitting me, calling me every derogatory word she could think of. In the meantime, she had been on the phone with her mother who had heard her daughter shriek before the line went dead and it was going straight to voicemail when she tried calling back due to the phone being fucked up. She ended up calling her mom back from my phone after about 5 minutes, but not before her mother had called the police. Even though she called back and said everything was okay, the cops still stopped by for a welfare check, basically to make sure it wasn't a domestic dispute. I had to give the cops my story on what happened. The one seemed to be slightly humored by my story, but the other stone-faced told me "you sound like an asshole."
It's assholes like you that give this fan base a bad name. Now crawl back into your cave you fucking troll.
This is my prediction as well.
I sat through the 2016 debacle in the Clemson section. For me, this one is personal.
I have never wanted to beat a team so badly. Even more so than Bama in 14.
Bama dropping to 12 is well deserved...and hilarious!
This is exactly my answer.
This is spot-on. Grew up on NWO and this was my experience. However, a lot of them from my generation became TTUN fans because TTUN was consistently beating Ohio State so it was seen as "cooler" to be a TTUN fan. So now most of those people are in their 30s and 40s. However, with our dominance over them for the last nearly 2 decades, I'm seeing more younger Ohio State fans even from families that traditionally root for TTUN.
For this game, always nervous. Never confident.
Out of the roughly 7.5 billion people on Earth, there are only 22 confirmed living people who have been alive to witness more TTUN victories over Ohio State. If we win Saturday, that number drops to 12.
I will be in Vegas on Thursday. That's a bet I plan on placing.
I work in finance and until recently had to wear a suit to work everyday. Thankfully we relaxed the dress code and I now only have to wear a suit for client meetings. If you're wearing a suit every day, I would suggest that you eventually buy at least 4 because wearing a suit so often will result in wear and tear. When I wore suits daily, I basically had to replace them every two or three years.
I agree with those who said fit is more important than price. However, don't go super cheap because you will stand out for the wrong reasons in a super cheap suit. People will notice, trust me. I concur with those above who said Jos A Bank if you're looking for decent quality without spending a lot. You can get some quality suits for a good price, especially when they're doing a sale, which should be coming up soon. I once bought 4 suits there with tailoring for about $1500 when they were doing a BOGO sale.
And like someone above said, make sure you have proper shoes. Cheap shoes will ruin the look of a suit and make sure your shoes/belt actually match your suit. Some people think black shoes/belt will go with any suit and that's not really true.
45-17 Buckeyes with their last TD coming in garbage time.
MUST HAVE #ForTheBrand on the sign to be entered. A committee of judges from our office will decide the winner while watching LIVE..

I cant wait to get back on that beautiful campus.

Lets have the greatest Saturday in history.

O-H pic.twitter.com/SvKjiXGzHu

— Pat McAfee (@PatMcAfeeShow) November 20, 2019
Gonna reward the brilliant mind of a sign maker at this Saturdays @CollegeGameDay in Columbus.

As announced on todays podcast, Im giving away 8 good Big Ten Championship Game tix (or a suite if 1s available) + $1000 to spend for the best sign that makes it on air (1/2)

— Pat McAfee (@PatMcAfeeShow) November 20, 2019
This sets up for the winner of Wisconsin/Minnesota to also be a potential top 10 match up if we win the next 2.
I think our 24 point win streak continues...barely.
I'm okay with this. The committee has stated that they re-rank every week. LSU beating Bama in Tuscaloosa was enough for them to be ranked #1, deservedly so. However, they have no more ranked teams left and we have 2 top 15 teams in our next 3 games. If we take care of business we'll jump them again. And if Oregon & Utah keep winning, the winner of that game will likely jump Bama.
I predict Ohio State will continue to blow people out and retake the #1 spot.
1. Ohio State (13-0)
2. LSU (13-0)
3. Clemson (13-0)
4. Oregon (12-1)
5. Oklahoma (12-1)
6. Georgia (11-2)
7. Florida (10-2)
8. Utah (11-2)
9. Alabama (10-2) (I have them losing at Auburn)
10. Minnesota (11-2) (I have them losing to Iowa but beating Wisconsin)
11. Penn State (10-2)
12. Auburn (9-3)
13. Baylor (11-2)
14. Wisconsin (9-3)
15. Michigan (9-3)
Don't care about the rest
I've been reading on Twitter (take that for what it's worth) that the NCAA was notified first. It just so happens we are playing the flagship school from his home state where he personally knows around 1/4 of their roster. All it takes is for one of them to say something.

They're dealing with the NCAA, that's what. I think 3M was correct above where he said they have been trying behind the scenes, weren't able to get it done in time and were forced to rule him ineligible pending further investigation.
I think that's exactly how this played out.