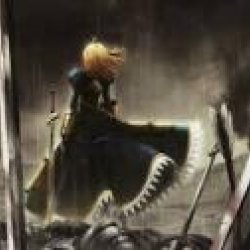 BuckeyeinSECcountry
---
Member since 24 January 2013 | Blog
Recent Activity
The first 2 x-men were good. The 3rd one didn't happen
Damn can the kid get in to camp first and can we let the guys who get paid the big bucks and got us a national championship make tha decision?
I don't care what they wear as long as they are getting wins and championships. Oregon has hundreds of uniforms and not a single national championship
Once he comes back from his one game suspension, Jalin Marshall
With love and open arms. This man was the QB of some great teams and was a really good player for the program.
If there was one defensive line recruit of the 2016 class you could play with, who would it be
I regret not doing more internships while I was in undergrad and I regret not passing at least one actuary exam as well. Good thing grad school exist lol
Didn't skip bayless use the "eye test" to tell us that 4 SEC west teams belong in the playoffs? Yeah, I will stick to my numbers and you can have the "eye test"
Being a nerd does not mean, a person can't be good at sports.
I am going to disagree maybe because I am new school. My thing is, if you are going to put your hands on someone do not hide behind, "I have a vagina and you can't hit me" excuse. If you put your hands on someone expect to them to do something in response.
You do know that the female is the first one to raise her fist up correct?
I honestly think we are being too hard on the kid. Should he have hit her? Nope. Should he have just walked away? Yup. However, let's not excuse the person, not only had her hand raised but also threw the first punch.
That is a lot of conjecture there. His return was actually quite fast, people don't react at the same speed to the same things. Wouldn't you want to to leave to keep from making a bad situation worse?
I honestly don't have any clue why she felt the need to throw the first punch, you would have to ask her that. Again when you attempt to inflict bodily harm on someone don't think that you are immune from the consequences because "reasons"
Are words a reason to hit someone though? I mean let's be honest, if a man hits a woman because she "got smart with him" then we would call him a coward and less than a man (which is true). So regardless of what he said is that a reason to hit someone?
I disagree, she can't throw the first punch and expect nothing to happen. We don't know the conversation that took place (if someone does then feel free to correct me), so we can't say it is because she rejected him.
Maybe this is just me and my failed upbringing. If someone raises his or her hand, I would grab the hand to restrain that person from hitting me, not trying to hit the other person but just to defend myself. Again, he does not hit her until she throws the first punch and I may get downvoted to prison for this but if you are going throw at a punch at someone expected for them to throw at least one punch back at you.
To be fair she does have her fist raised to him and she does swing first, at least from the evidence
Mark May would like a word
Ohio State beat USC
TCU beat Clemson
Ohio State beat TCU to win 2nd straight national championship
If Lebron could stop taking bad 3 point shots, the cavs may end this tonight
I own Final Fantasy 7 - 13
I like it a lot, the story is bad but never expect a good story from a fighting game
I think you guys need to try JRPG's. Persona 4, Persona 3, Final Fantasy series are all superior games to mortal kombat