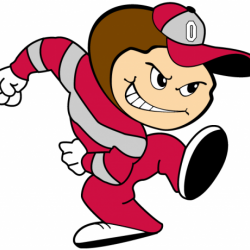 BuckeyeinSavannah
---
Summerville (via Warren)
MEMBER SINCE November 05, 2012
Favorites
SPORTS MOMENT: Watching the 02 Championship while I was stationed in Okinawa Japan
COLLEGE FOOTBALL PLAYER: Too many to list
NFL TEAM: Browns
NHL TEAM: N/A
NBA TEAM: Cavs
MLB TEAM: Indians
SOCCER TEAM: United States
Recent Activity
Everyone tries to strip the ball instead of tackling.
Kind of like how the OSU Bama game was the actual NC game.
That's just Tom trying to save his @ss.
I'll be shooting it all over if they go 59-0 again.
Ahh I kinda miss her tweets.
I need to see that number
The Buckeyes were successful in recruiting Bijan? That's news to me.
Franklin will bolt twice?
Brians WR room is going to be PACKED with talent next year. I just hope all of them know that they will get playing time, they just have to be patient.
And he's played all 4 quarters in every day this year. You can only imagine what Fields would have if he played all 4 quarters.
Dont you be wishing any of that trash on us. Day has to stay right where he is for a LONG time.
Does he catch passes and block well too?
I love noon and 3:30 games. Who wants to stay up that late just to watch a football game? Not me.
Days speech sounds a lot like Urbans "I dont want to coach average" speech
I could give two shits about the playoffs or NC. I'm worried about this week and the next three after that. I'll worry about the playoffs and NC after the game on the 30th.
I agree, I think Luke is in his element at UC.
How tall would 50 bodies be stacked in a circle? Could the QB see over it? Couldn't Chase just jump over them?
I'd be ok with that. They have some quality wins.
That's how I read it too.
He spent 4 days in the NFL?
I hear his Dad coached at Ohio U. I'm sure he learned from him.
He absolutely made the right call for himself. He made himself a household name with LSU. No doubt that he could have done that here too, but he would've only had one year to prove himself. Whereas he's had two at LSU. Now, I can see him on a pro team next year and I couldn't last year.
I fell asleep in the beginning of the 3rd quarter and woke up with 54 seconds left in the game. I didnt know what the hell had happened lol
* three