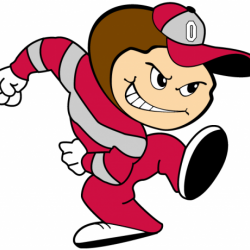 BuckeyeinSavannah
---
Summerville (via Warren)
MEMBER SINCE November 05, 2012
Favorites
SPORTS MOMENT: Watching the 02 Championship while I was stationed in Okinawa Japan
COLLEGE FOOTBALL PLAYER: Too many to list
NFL TEAM: Browns
NHL TEAM: N/A
NBA TEAM: Cavs
MLB TEAM: Indians
SOCCER TEAM: United States
Recent Activity
* three
Sure as hell seems that way.
Can't say I feel bad for him at all.
The kids got a bright future, he was just in over his head today.
As long as they keep JF and JH, I'm ok with that.
Does anyone believe anything that ZS has to say? I mean honestly.
Act like you've been there before.
It's almost like we have a coach with actual experience.
Watching videos like this makes me realize that I don't know shit about football.
Having a Hogan stash and Legion of Doom shoulder pads on at the same time is just weird and not right.
But, I was told they didn't belong on the B1G.
Glad Devin Smith is getting a second chance in Dallas.
Sign all of them to one XFL team and see what happens.
Everyone knows the Heisman will go to whatever QB is the flavor of the week.
Texas doesnt for open carry, but does for concealed. Most open carry states are like that.
I assume it means he didn't have a conceal weapons permit.
I expect they'll come out firing like a cannon and then we'll see the back ups for the second half. 56-17.
If they were to look in to the Newspring church they would find all they need. The problem is, it's a church and no one wants to touch a church.
Looks like I got my wish. Now he just needs to battle that learning curve and make the roster.
I'd love if the Browns picked him up, but I dont think they'd need him. Their WR room is stacked.
You need to watch this guy.
https://www.youtube.com/user/laoshu505000
He's from Columbus too.
The worlds wealthiest family is the Rothschilds.
Well that didnt take long.
You mean the guy who helped BIG time in the come back against Penn State? Yeah, why would we want him around?
/s