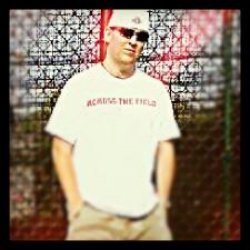 BuckeyeInOrlando
Orlando, Florida (via Westerville, OH-IO!)
MEMBER SINCE September 05, 2012
Favorites
COLLEGE FOOTBALL PLAYER: right now: JK Dobbins all time: Eddie George
NFL TEAM: Cleveland Browns
NHL TEAM: 1)Columbus Blue Jackets 2)Tampa Bay Lightning
NBA TEAM: 1)Cleveland Cavs 2)Orlando Magic
MLB TEAM: Cleveland Indians
SOCCER TEAM: USA, Columbus Crew (I guess)
Recent Activity
We are blessed to root for such a great group of coaches, players, and families.
That 2010 Sugar Bowl never happened
Yes. I'm rooting for Ohio State's Joe Burrow to win the national championship.
The play that lost the game was the final interception.
Literally.
Despite everything going against them up until that point, the Buckeyes still had an opportunity to win.
Maybe J.K. comes back... this loss is the kind of loss that could make these kids do some crazy things.
Full disclaimer: I do not think J.K. will or should come back. Go get paid young man, you've earned it.
Titans made the wildcard, so it'll be another week before Coombs is hired...
Tonight is the night. Let's Go! Clemson must be destroyed. It's a bad day to be a tiger (both games). IT. IS. TIME!
JK Allllll Day. Dobbins goes over 200. Fields adds 50+ rushing yards of his own. Including a 20 yarder on the first possession. Clemson is a great team, but they aren't battle tested and will be overwhelmed in this game. Urban won it all in year 3 (but might've in year 1). Tress won it all in year 2. 3 minus 2 is 1. Ryan Day wins it all in year 1.
Tame to make some new memories... 12/28/19.
Beat Clemson.
Time to stomp out the Tigers!
1. The Buckeyes need to beat Clemson. 2. The Buckeyes need to beat the next team. Why do you assume LSU will beat Oklahoma?
Merry Christmas Ramzy and all at 11W! I like to refer to Buckeye fans as lifetime bandwagon fans... I'm 38 years old and all the Buckeyes have ever done in my life is consistently be one of the great teams in college football. Beat Clemson.
You only got one thing wrong... Oklahoma will beat LSU, then lose to the Buckeyes in January.
Missing a chance to play for Kerry Coombs...
or maybe
Missing a chance to play for Kerry Coombs...
We're glad to have you, Jonah!
Let's add 2 more to that career win total!
So happy for J.K. here... he's worked so hard and will forever be a Buckeye legend.
They're gonna need to build a new sidewalk in Buckeye Grove...
Denard Robinson, Jabrill Peppers, Jake Butt, Jourdan Lewis
LMAO
Just because the original Mt. Rushmore has 4 doesn't mean all Mt. Rushmore's have to have 4 does it?
I'm not crying. You're crying.
It's amazing to see the character of these kids, and the families they come from... so many of them, not just the Scott family.
I'm sure a lot of programs have great kids from great families, but the Buckeyes just seem to be loaded with them.
Braxton, JT, Zeke, J.K.
ask me again in about a month... my answer may be:
Zeke, Fields, Dobbins, Young
Not gonna lie... this was kinda expected. Good luck Brendon!
I can't wait to see part of this Saunders speech on the next Ohio State video release... either a B1GCG recap, or a Fiesta Bowl Trailer.
It literally takes a perfect storm to beat the Buckeyes.
I agree... but we still need to add one to the trophy room at the Woody this year.