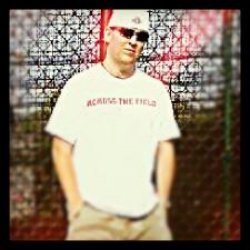 BuckeyeInOrlando
Orlando, Florida (via Westerville, OH-IO!)
MEMBER SINCE September 05, 2012
Favorites
COLLEGE FOOTBALL PLAYER: right now: JK Dobbins all time: Eddie George
NFL TEAM: Cleveland Browns
NHL TEAM: 1)Columbus Blue Jackets 2)Tampa Bay Lightning
NBA TEAM: 1)Cleveland Cavs 2)Orlando Magic
MLB TEAM: Cleveland Indians
SOCCER TEAM: USA, Columbus Crew (I guess)
Recent Activity
Ohio State needs to hire SammySilv, Inc. as a consultant immediately!
Unfortunately, I don't think my Westerville North Warriors will be featured ¯\_(ツ)_/¯ so I have been looking forward to reading about Westerville South (they're the bad guys in high school, but the good guys in college)... Central caught me completely off guard, and is actually pretty impressive considering the relatively short history of the school.
Westerville Central is located in Franklin County
Also, not to be a stickler, but Westerville North and Westerville Central (further north than north) are both north of County Line Road. County Line Road is true to it's name and actually does divide Franklin and Delaware counties, placing both schools in Delaware County.
Keep up the great work!
Thanks Bert!
We're glad to have you K.J.!
...and there'll still be time to go do things with friends or family.
So we also know it won't be a night game. That eliminates Michigan State, and probably Wisconsin and Nebraska.
Seems familiar...
My brain hurts now...
but this was awesome!
Agreed. I think he truly is done coaching, and will find a fulfilling career in his new position at Ohio State.
Luke Fickell won't beat Ohio State.
I'm not saying they aren't capable, I'm saying he won't allow it.
In 2011, Ohio State lost to TTUN and just about everyone else. They went 6-7. I was (un)lucky enough to see the Buckeyes in person twice that season, in a loss at Miami and in a Gator Bowl (thanks Gene?) loss to the Gators.
2010, Tressel's final season, is the "erased" season that never happened.
Also, it's Friday.
Wow... this is going to be an amazing series. Looking forward to it!
Almost makes you wish the season never comes.
I came to post this picture... I was a basketball fan before anything else as a kid. I was a Pacers fan and like pretty much everyone else, a Bulls/ Michael Jordan fan. I still hate the Knicks to this day because of these three guys.

Shoutout to Sonof'47alum.
ESPN just dropped a massive ESPN TTUN.
FIFY
Yes...
Oh, sorry, you weren't asking me.
No doubt... good stuff every round.
I guess he could pull a Jalin Marshall and leave early just to go undrafted.
Not likely though.
It's probably a New York thing...
For me, it's "personal" though. I lived in Indianapolis as an elementary aged kid from January 1990 to January 1992. I'm a Reggie Miller fan for life, and if you're a Reggie Miller fan - you hate the Knicks!
Also, like every other kid my age, I was a Michael Jordan fan. If you're a Michael Jordan, you hate the Knicks!
I feel like we've had this conversation before.
The Bone Collector?
That was your mom's nickname in high school.
Sorry, I had to. This is not directed at Ramzy or anyone else.
(ok... maybe Chase Whineybitch, Gerbil Peppers, or Captain KhakiPants)
I think I speak for nearly everyone else here when I say: "F the Knicks."
We love you though, 47...
on your own 100-inch 15K screen with quantum dots.
Everybody knows there's no suck thing as 15K...
it's 16K.
For him to break it, the Buckeyes have to make the national title, and he'd have to have a catch in every game.
Soooo... you're telling us K.J.'s gonna break the Ohio State record for consecutive games with a reception - nice.