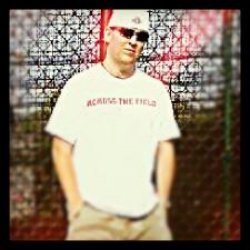 BuckeyeInOrlando
Orlando, Florida (via Westerville, OH-IO!)
MEMBER SINCE September 05, 2012
Favorites
COLLEGE FOOTBALL PLAYER: right now: JK Dobbins all time: Eddie George
NFL TEAM: Cleveland Browns
NHL TEAM: 1)Columbus Blue Jackets 2)Tampa Bay Lightning
NBA TEAM: 1)Cleveland Cavs 2)Orlando Magic
MLB TEAM: Cleveland Indians
SOCCER TEAM: USA, Columbus Crew (I guess)
Recent Activity
Hopefully we'll see a Buckeye call the name of a Buckeye!
Definitely speakers...
That said, just because speakers are present, doesn't mean they are using them at inappropriate times.
Unless Penn State has text messages or emails from 10 years ago, should be nothing.
Yep. We're screwed.
Everyone else will get a "shame on you."
If JT leaves, Haskins struggles in '17 due to the lack of coaching at the receiver position. Urban has no faith in Ryan Day at this point and Ohio State football is now in a tailspin.
All hail JTBIV, the savior of Ohio State football that none of us knew we needed.
No. I refuse to imagine that scenario any more than reading your comment required me to.
The haters h8rs are gonna love that.
FIFY
Throw some TDs and win a close game first.
I'd prefer he throw some TD's and win 15 blowouts.
Ummmm... Ohio State trailed 14-0 until the 9:50 mark of the second quarter. JT led the Buckeyes on two TD drives to go into halftime 14-14. Ohio State found themselves down by 6 when Barrett was injured and Haskins came in the game.
I don't want to take anything away from Haskins in that game, because he made some big time plays, but do you realize that during the first 40 minutes (while JT was in the game) Weber and Dobbins combined for 60 yards and 0 touchdowns... the final 20 minutes with Haskins? Mike and JK combined for 98 yards and 2 TD's.
Yes, Haskins led the Buckeyes to victory that game... not in spite of JT, but because they were in position to do so thanks to JT.
Is this where we argue about how awesome JT was or wasn't?
I freaking love that guy.
FWIW... I've done the tour. It was $100 minimum for up to 10 people, then an additional $10 per person after that. (It's been a few years... not sure if pricing is still the same) We got to see pretty much everything but the locker room and ran around and took pictures on the field. Worth EVERY penny.
My wife told me about cats recognizing their names this morning, and I immediately responded: "yeah, they just ignore you."
Apparently she's reading the morning skull session before I am...
Florida or Florida State... UCF if they had a bigger home stadium - I guess they could play at Camping World Stadium (Citrus Bowl).
He'll be coaching with Urban at USC next year...
/s
Well done intern, well done... kept my interest, made me laugh a little, provided some quality information, made fun of a michigan man AND the Miami hurricanes. You checked every box on this one.
This is how Alabama clears up scholarship space isn't it?
Also, tweet a bunch of recruits to help lure them to the good guys!
/s
Why doesn't this have more upvotes?
I don't know if we realized what we had until he was gone (or almost gone)... what an amazing, selfless player. A true Buckeye.
Probably a future president...
This gives that one a whole new meaning!
Lip from Shameless was really undervaluing his services... at rates like that, he would have had his family out of the slums of Chicago's south side in no time.