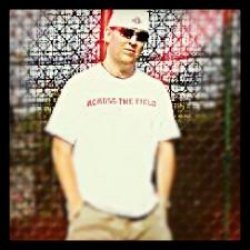 BuckeyeInOrlando
Orlando, Florida (via Westerville, OH-IO!)
Member since 05 September 2012 | Blog
Favorites
COLLEGE FOOTBALL PLAYER: right now: JT Barrett (but I'm really excited to see Austin Mack)... all time: Eddie George
NFL TEAM: Cleveland Browns
NHL TEAM: 1)Columbus Blue Jackets 2)Tampa Bay Lightning
NBA TEAM: 1)Cleveland Cavs 2)Orlando Magic
MLB TEAM: Cleveland Indians
SOCCER TEAM: USA, Columbus Crew, Orlando City
Recent Activity
Why would anyone want to leave Ohio?
(ignore the username)
Good hire... Good hire.
Stupid Ron Dayne... I was at that game... it sucked. I hate Wisconsin.
148.
Alabama's best win would be Ohio State's 4th best win...
Beat Wisconsin.
Tennessee's loss is Ohio State's gain... or someone else's gain.
Making me cry at work... damn you Beanie.
This is absolutely aXazing.
I'X thankful for growing up in the greatest college football city on earth... where I could root for legends such as Terry Glenn, Eddie! Eddie!, David Boston, Shawn Springs, AJ Hawk, Joey Galloway, Troy SXith, Teddy Ginn, Beanie, Braxton Xiller, Terrelle Pryor, Xike Doss, Andy KatzenXoyer, JaXes Laurinaitis, Joey Bosa, JT Barrett IV, and countless others. Go Bucks! Beat Xichigan.
as a record of 23-3 as a starting quarterback in Ohio Stadium
or white and black and gray...
Cheer loud. He's earned it.
you only have to win 1 game vs ttun to be the anti-Mike Hart.
There could potentially be a benefit to that, with the Buckeyes having an opportunity to finish with wins against two top 20 teams...
Through the Highest of highs and the Lowest of lows, JT has been our quarterback... a true leader for our beloved Buckeyes. Thank You JT! I'll always appreciate you, and you'll forever be a Buckeye legend. Beat Illinois. Beat XichAGAIN. Beat Wisconsin... let the chips fall as they may... and if we're lucky, beat any combination of Oklahoma, Clemson, Miami, Alabama, Georgia, Auburn...
Get Low...
Get Low, Get Low, Get Low.
528
I load the page thinking 238, 238... And the only comment here is 238! Well played.
247
Thanks Ramzy. I wish I knew a way to force every Buckeye fan in the world to read this and truly understand and appreciate it.
Go J.T.
Go Bucks!
Why did I click the Hamby link? Ramzy told us not to...
Living in Florida, I've got plenty of UF and FsU friends and co-workers. I won't use the words "rooting for," but I'm expecting wins from both of their teams.
It would be easier to count the ankles he didn't break...