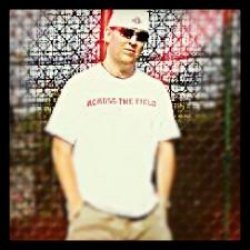 BuckeyeInOrlando
Orlando, Florida (via Westerville, OH-IO!)
Member since 05 September 2012 | Blog
Favorites
COLLEGE FOOTBALL PLAYER: right now: JT Barrett (but I'm really excited to see Austin Mack)... all time: Eddie George
NFL TEAM: Cleveland Browns
NHL TEAM: 1)Columbus Blue Jackets 2)Tampa Bay Lightning
NBA TEAM: 1)Cleveland Cavs 2)Orlando Magic
MLB TEAM: Cleveland Indians
SOCCER TEAM: USA, Columbus Crew, Orlando City
Recent Activity
Why did I click the Hamby link? Ramzy told us not to...
Living in Florida, I've got plenty of UF and FsU friends and co-workers. I won't use the words "rooting for," but I'm expecting wins from both of their teams.
It would be easier to count the ankles he didn't break...
Nothing is better than an Ohio State win... NOTHING.
Awesome. Go Bucks!
Let's see... go somewhere and not play for national championships? Or go to Ohio State and play for national championships?
As Buckeye fans, we're well aware of Malcolm Jenkins' return skills after an interception... Penn State fans are well aware too...
Tell them Brady Hoke has the greatest season in Michigan football history over the last 20 years.
There are no timeouts... Savage.
They'll be getting a cease and desist letter any day now.
Thanks for everything, Coach... I always believed in you and will always appreciate you!
10/11/03... I'll never forget the date of that Wisconsin game. My oldest daughter was born that day. I was ready to put her back in after that. She's 13 now, and to this day I still remind her that she caused the first Ohio State loss after winning a national championship and so many wins in a row!
Last season I took Zeke, Michael Thomas, Terrelle Pryor (I've drafted Pryor with the final round pick every year... last year, I had to go sooner because of his strong pre-season), and Braxton Miller all in the draft... later added Teddy Ginn after his first TD catch because I knew Cam Newton would start airing it up to him more after that...
I was in first place in my league the entire season, and won the playoffs.
What Is That, and where can I get one???
Why would anybody pick that guy???
@OhioStateFB media team is unmatched.
I'm really gonna miss Jabrill Peppers...
They'll never again get as close as they did in 2016. Not while Urban is the sheriff.
Well... there you go raising my expectations again.
I'm always a Buckeye optimist, and "expect" championships every year... but (at this point) this team really seems like it could be special. With all of the returning experience, the new offensive coaches, the veteran leadership, and of course Urban F. Meyer... it's hard not to be excited!
Thanks so much, Chris! I liked my chances when I was first to comment, I guess it worked! I'm always a day late on photoshop phriday, falling behind on votes... or hours late on football prognostications, missing the "good" picks! I couldn't find how to email you directly, so I sent a message through the "contact us" feature of the site. Thank You, again!
So, should we expect the geniuses on ttun's coaching staff to play Rashan Gary at LB, safety, and running back as well? He's clearly the greatest thing that's ever happened to the game of football since Jabrill Peppers...
ND, Wisconsin, Northwestern, Xavier, Butler, Arizona, Florida, Purdue
Click on my name... I've been ready for Austin Mack since he picked the Buckeyes... it's time for this young man and his friends to shine! (and no, I won't apologize for having JT on there)