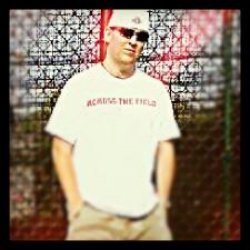 BuckeyeInOrlando
Orlando, Florida (via Westerville, OH-IO!)
MEMBER SINCE September 05, 2012
Favorites
COLLEGE FOOTBALL PLAYER: right now: JK Dobbins all time: Eddie George
NFL TEAM: Cleveland Browns
NHL TEAM: 1)Columbus Blue Jackets 2)Tampa Bay Lightning
NBA TEAM: 1)Cleveland Cavs 2)Orlando Magic
MLB TEAM: Cleveland Indians
SOCCER TEAM: USA, Columbus Crew (I guess)
Recent Activity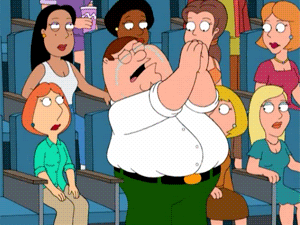 I feel like this is the first domino unless there is an announcement today or this weekend that changes things.
Best of luck Mr. Davis.
This is bad.
This is really bad.
I felt every emotion imaginable reading this comment. Luckily I was laughing at the end. Thanks Miss Walker.
Great news.
Today I applaud you, michigan.
Just kidding... I STILL don't give a Damn for the whole state of michigan!
Keep your head up, those great days are coming again!
I'll be in Columbus the weekend of 10/10. We had a ticket hookup for Iowa secured. It likely would have been a night game, probably a blackout.
I'm sad.
(Although, saving the blackout for Halloween against Nebraska would have made sense too) This "vote" information may also come out if/when the schools give complete responses to the FOIA Act requests. They'll drag their feet on these as long as possible though.
Probably.
On a related note, I plan to watch as little college football as possible this year.
No matter how it went down, it's good to hear that he's doing well. Wishing him a full recovery.
See what happens when there's no football, Kevin Warren? (now that I got that out of the way, best of luck to Haskell Garrett, and hopefully he wasn't involved in something too troublesome)
Those bums already lost in 2020... January 1st to Alabama.
Maybe an "Undefeated in B1G 2020" banner, or a "Tied for First in B1G East 2020" banner.
If nothing else, the players and parents deserve transparency.
I truly appreciate that they use "the cancellation of the fall football season" as part of their reasoning here.
B1G football impacts many more than just the players/coaches on the field or the fans in the stands.
Do you see what you've done here Kevin Warren? Do you see what you've done?
This is really gonna backfire when Ole Miss gets steamrolled by the Mississippi State Buckeyes.
there's no way they would get behind this.
and this is exactly why they would get behind this.
The NCAA isn't even sanctioning fall championships (the CFP is on their own)... there's no way they would get behind this.
Love you, Ramzy.
That's all I have to say about that.
As a Buckeye, in Orlando, I was able to see our boys in person twice during that 2011 season: Their first loss of the year in Miami, and their seventh loss of the year in Jacksonville.
The next game I saw in person was 2014 in The Shoe vs. Virginia Tech. I'm cursed, I know!
I finally "broke" the curse in 2015 with a 7 point victory over Northern Illinois.
Wisconsin, 2003
The Badgers held Ohio State to 69 rushing yards and ended the Buckeyes 19-game winning streak. This was also the game that Robert Reynolds choked Jim Sorgi in Camp Randall Stadium.
October 11, 2003. I'll never forget it. This was also the day my first child/daughter was born.
To this day, I still occasionally tease her that it was one of the worst days ever and remind her that it's her fault the Buckeyes lost.
Luckily, she hasn't been too much of a curse since then!