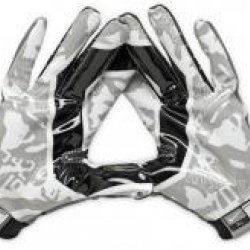 BuckeyeInNE
---
Lincoln, NE
Member since 08 June 2013 | Blog
I'm was born and raised in good ole' Nebraska, but have been a die hard fan of the Buckeyes ever since watching Eddie George play!
Favorites
COLLEGE FOOTBALL PLAYER: Eddie George
NFL TEAM: Washington Redskins
NHL TEAM: Tampa Bay Lightning
NBA TEAM: Oklahoma City Thunder
MLB TEAM: New York Yankees
Recent Activity
That's what I was thinking. The Vonn Bell picture with his bow tie. +1
That SCar game cost me so much money! Only loss on my seven team parlay.
+1 This made me laugh more than it should have.
Your last question is mind-blowing! Now you have me thinking... +1
+1 This made me laugh louder than it should have.
I was at the game, and I've never seen/heard a stadium get so quiet and depressed so quick. A lot of people were already calling for Riley's head. It's going to be an interesting season here in Lincoln, but I'm sure they'll be just fine.
Well, the team actually wears Scarlet shirts, not red, so there's that...​
Not sure why I laughed so hard at this. +1
Nice, that got a chuckle out of me! +1 for you.
You beat me to it with Nugent, and I can't believe it took that long. +1
That was well thought out, and I absolutely agree! Hypothetical +1 for you
I did as well. So glad I was wrong
It was a dream come true, for me, to see Ohio State playing at Nebraska. Sadly, that dream quickly turned into a nightmare once Bauserman entered the game. What should have been one of the best days of my life, quickly turned into one of the worst days of my life. All in one half of football!
That is very true. Although, after ESPN reshowed their "Life of Riley" video and with the recent commitment of 4* OL Jalin Barnett, there's a bunch of fans here that believe Riley will take them places Bo didn't. That's not really saying much though.
I live in Lincoln, NE, and I generally wear Buckeye gear three to four times a week. I mostly get mean glares and an occasional rude comment since it's sacrilegious not to rep the Huskers in this town. After the Sugar Bowl win over Bama, I wore my Buckeye gear the following week like normal, but I received a lot of nice comments for the first time. Mostly because everyone here is also sick of the SEC love and Bama.
Although, after beating Oregon for the National Championship, I went back to receiving the mean glares and an occasional comment about how Ohio State was lucky Oregon had so many players out. I can only assume this is due to jealousy or even fear that Nebraska will soon play Ohio State again.
Exactly! Plenty of time to mend the relationship after the duck hunt on Monday.
Few of you may read it, but I posted "inside info" (if you will) about Joe Burrow committing to Ohio State before it was officially announced. My friend works with his uncle, and he's my source. Whether you call that a "source" or believe it, he's hearing the same, from Joe's uncle, that Joe is indeed thinking of decommitiing due to the recent news of hiring Tim Beck (actually heard this before Beck was officially announced). He was already bummed about Tom Herman leaving, and he is not a fan of Beck due to their past relationship.
As always, take this for what it's worth.
You're welcome. I'm just glad I could finally contribute.