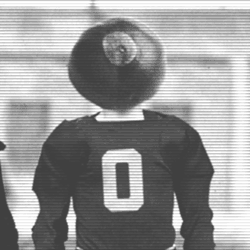 BuckeyeinFlorida
---
Lakeland (via Lakeland)
MEMBER SINCE December 21, 2016
I am 58 yr old lifetime fan. I want total success in all sports but development of our players is essential as well. I support our teams but hope we strive to continue improving at all times. Hating ttun 365 days a year is stupid. Hating them 30 days a year is good. We will be wise to go to pass first QB'S starting in 2017. Recruiting is like water. No team can live w/o it. Moved to Florida 3+ ago. My heart is still in Central Ohio. Go BUCKEYES
Favorites
SPORTS MOMENT: Last national championship but 2002 was great as well. Hiring of UFM was magic as well.
COLLEGE FOOTBALL PLAYER: Cris Carter
COLLEGE BASKETBALL PLAYER: Jimmy Jackson
NFL TEAM: Minnesota Vikings
NHL TEAM: Blue Jackets
NBA TEAM: None currently
MLB TEAM: Cincinnati Reds
SOCCER TEAM: Columbus Crew
Recent Activity
Thank you young man. You served us well.
Listen to the coaches explanation................. .Still waiting on him to offer one. This once 5 million dollar home has a crumbling foundation. Does our young.7 footer ever get to play. I admittedly don't see many games but when I do I don't see him play. Perhaps him at Center and Wesson at PF. At least it would be different. Coach, you are in charge of an underachieving basketball team. Do something different.
I don't think Dobbins improved last year as much as the O line improved drastically. The year before both Prince and Pridgeon (sp?) Weren't very good. Last season we improved at 3 positions on O line and the results were undeniable. Don't get me wrong, Dobbins is and was amazing but the difference in the 2 years was due to the vastly improved O line.
Extremely great news ! Welcome back home coach. I am very pleased to read this. I was hoping this would happen. Let's become better than ever before. Then let's win some national championships. Several. There's a recruit who.... Well you know. Get it done. --------- I didn't know Alford was Asst. Head coach, Wow
Nice 4 star talent. Key building blocks for.a strong determined defense. Very anxious to see who we add. Can Coombs be hired this evening ? Doesn't have to arrive for 7 days. Not knowing is difficult. Tie up all loose ends.
It's like your mom told you. If you can't say something nice... Don't say anything at all. We assume coach is cashing his pay checks. Is he earning them ?
I would love it if Bin. Victor was drafted by my Vikings. I am a big fan of his. Glad he played great. Best of everything young man.
He was a very important part of our team. One moment away from being the team leader. He developed a lot after arriving. If circumstances were different he might have lead us into battle. Best of luck young man. Perhaps you'll get a shot to earn a back up position on an Nfl or Canadian football team. Buckeye for life. Thank you. You just never know what the future holds.
Race has absolutely zero importance. That comment was backwards and ignorant. Like McCaffrey in so much as quick and elusive while being both a running and receiving threat. A screen pass to McCaffrey can be a 25 yard gain which on 3rd and 5 can be badly needed. He is a running back who 95% of teams would love to have. That speed he (Shipley) has can't be taught. Good size too. Trust me, it's more sad than funny.
They're not in danger of falling out of the top 25. They're guaranteed of it. You have shit your pants so go take a shower and put on clean shorts. Coach, you owe us an explanation of the meltdown which wasn't just yesterday. Your team is a mess and news flash, You're responsible. Many unanswered questions.
Mr. Harrison is a recent top Buckeye in my opinion. I have enjoyed his solid contributions at what was a position of weakness just a year before. He will be playing on Sundays next year and will be a Buckeye we can be proud of. Walnut Ridge in a positive light. Very nice. Thanks.
A talented recruit arrives and plays great. Thin line between development and effort / God given talent. Recruiting is essential. Ask Urban Meyer. Alford is doing fine. Is fine what we're looking for ? Iowa played fine last year. We're Ohio State. The distance argument is garbage. Does anyone think Alabama and Clemson only get local guys ? Fine is not good enough at the top level programs.
Mr. Mack, Hopefully you show all of your abilities in the Senior bowl and get drafted higher than expected. To Indianapolis would be cool. There's no place like home. Best of luck.
Probably right after we beat them as in finish the game with more points as the 4th quarter ends. That's important.
Winner winner Chicken dinner. Glad you get it.
Admittedly off topic - forgive me - but this mock draft, 1 of 9,000 has JK Dobbins going late 1st round to the Dolphins. https://withthefirstpick.com/2020/01/18/2020-nfl-draft-surprising-names-sneak-first-round-3-round-mock/amp/14/
We're gonna 2 great ones in 2021. If not then not later than 2022. Hmmmm Hopefully we avoid any and all injuries. Shipley has a 4.46 40 yard dash time. Nice.
Very impressive list. A few have barely scratched the surface of what they're capable of. Petit-Frere, Vincent, and Miller are 3 that I look forward to seeing contribute big time. Many factors add to when a break out year will happen.
Sad when your team is doing better means they cut the lead to 14. Coach, I would love to hear a lengthy explanation. Not excuses.
I agree that he should get some time at RB. Even if it's just 3 - 5 snaps per game. He is explosive and elusive.
Absolutely back to reality for LSU this year. Very tough to replace: A. Heisman trophy winning QB B. Offensive Coordinator C. Elite Defensive Coordinator The top 10 are mostly the usual suspects.
12 minutes in and we are down 14. This one trick pony shoots nothing but 3's. Try driving into the paint. Frustrating. We need a second or third idea on scoring.
Unlimited potential. Great coaching, great offensive mindset on our team now and great consistent passing are assets that Mr. Thomas didn't always enjoy. How do you get the best ? Be the best. We're so fortunate to have Mr. Fleming here (especially early) to make us even better.
Olave, Wilson, and the 4 new guys are possibly the top 6. Gill is a unique and special talent who should get opportunity at various spots. The others may be on the outside looking in. Hard facts that could lead to a transfer or two. We have 2 exceptional WR already in the 2021 class. Tough to see some not make the cut but there's always a fresh start at a different program. Best of everything to them all. The cream always rises to the top.
Meant Crowley.