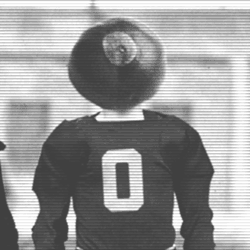 BuckeyeinFlorida
---
Lakeland (via Lakeland)
MEMBER SINCE December 21, 2016
I am 57 yr old lifetime fan. I want total success in all sports but development of our players is essential as well. I support our teams but hope we strive to continue improving at all times. Hating ttun 365 days a year is stupid. Hating them 30 days a year is good. We will be wise to go to pass first QB'S starting in 2017. Recruiting is like water. No team can live w/o it. Moved to Florida several months ago. My heart is still in Central Ohio. Go BUCKEYES
Favorites
SPORTS MOMENT: Last national championship but 2002 was great as well. Hiring of UFM was magic as well.
COLLEGE FOOTBALL PLAYER: Cris Carter
COLLEGE BASKETBALL PLAYER: Jimmy Jackson
NFL TEAM: Minnesota Vikings
NHL TEAM: Blue Jackets
NBA TEAM: None currently
MLB TEAM: Cincinnati Reds
SOCCER TEAM: Columbus Crew
Recent Activity
Congratulations
As many as possible Please !!!!! These guys are part of "The best of the best" It would be fabulous to get several. Plus a few more. Wake me up, I'm dreaming.
Tradition nothing wrong with tradition.
In my opinion, moves made by Day are nothing short of Masterful. LJ's new title is well deserved. He's our defensive MVP even though it should be MVC. Better times are ahead.
Great recent segment on recruiting and elite WR talent that we would love to get. QB run is intelligent 3 to 5 times per game based on what a defense gives. More than that is regressive and moronic. Not to mention inviting injury. Lets sharpen the passing like a razor and use our current receiving talent to balance our running back contribution.
MSU has a dozen athletes being investigated for sexual misconduct. If things get ugly will the University be punished ? Speculation only.
Very happy that he's having a productive successful season. Hopefully a dozen NFL GM's are taking note and a new bigger opportunity follows. Perhaps the New Orleans Buckeyes need a compliment to Thomas and Ginn.
An absolute meltdown. First half looked good. What's the explanation coach ?
He looks great. 6' 2" is good size too. 247 link shows he is giving us a good likelihood. A new talented Safety would be nice to add.
Wouldn't be too surprised to see Miller get an increased rating with his excellent efforts. Would be great to see him escalated to a 5th star. That would be way cool to get 15 stars in a QB and 2 new WR. Could eclipse Urban in recruiting for a single year.
Quick Google search shows 1 hr 33 min - 92.8 miles to mediocrity versus 6 hr 14 min - 416 miles to greatness. Was curious. Perhaps the family should buy a mini van. Bama, Georgia and Oregon are not even reasonable.
This young man should and hopefully will be a Buckeye. All of the finalists are elite. Convenience is very important. Family and friends visiting is important. OSU and PSU should be in the final 2. Once PSU has yet another mediocre season, this elite athlete will realize he deserves and can easily have better. A top 3 ranking and a successful run in the CFP should seal the deal. The 5 star Rakim Jarrett should be our 4th WR. That infusion of quality and skill helps us finish near or at the top of the recruiting rankings. Fields, Baldwin and the new QB will need explosive capable targets. Make it happen coaches Day and Hartline. Go Buckeyes !
Just looked up last years O Line ranking. Not great. Hopefully this year is drastically improved. https://www.footballoutsiders.com/stats/ncaaol
Recruiting has been excellent. Looking for the national opinion to be that we have a line easily considered top 5. Top 2 would be even better. Talent has been recruited. Development is the proof. No reason to be anything less than elite, accomplished and feared. Time for indisputable results.
He has so much to offer in so many ways. 8 million to 100K is a huge drop off. Luckily he was well paid for a long time. Maybe there's another book being considered. Glad he's still a valuable part of this University.
Season starts with 3 games we could easily win. They are good coaches with lesser talent. We should crush all 3. Hopefully we crush all opponents this season.
Get comfortable and win with your players and the team. After 3 amazing years your resume will shine like a giant spotlight. Lighting up the night sky.
We need to offer the top 23 CB's and hopefully we sign 4 of the best. We will have great need in about 11 months.
I really like him but while trying to be somewhat knowledgeable on 7 sports on amateur and professional levels. He blew it. Admit you misspoke and move on. Double down and you've gone from bad (though forgivable) to worst. Happens all of the time.
I am glad to read the above article. Love this young man. He's fabulous. Buckeye for life.
A new Special teams coach. Maybe we can do something new on special teams. Like return 60% of kicks.
His capabilities are not fully known. I think Schiano told him and others that it was his and others would have minimal input. I hope he does well at his next stop.
Would love to see them all get another chance in the NFL. One day at a time. Hopefully it may be a stepping stone to get another opportunity.
Exactly right. Coming out of HS he was elite. Was a Buckeye lean for a bit. Ttun agreed to give his HS coach a job which was a joke. He is projected in the draft as high as 7 or 8 and as low as 20 - 25.
Don't forget about Gill. Local 5 star freshman RB. Yes many have decided he's an H but he's another talented young athlete who has much to offer. Aside from kick returning, he could be valuable in other ways.