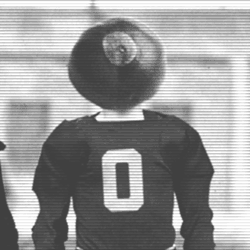 BuckeyeInDenver
---
Denver
MEMBER SINCE August 05, 2015
Recent Activity
Comment removed for violating the site's commenting policy.
Comment removed for violating the site's commenting policy.
Comment removed for violating the site's commenting policy.
I don't necessarily disagree, but that's a separate conversation, and I would argue that when people use the term "due process", they're implicitly referring to due process of law. Moreover, expanding and formalizing due process outside the legal context becomes extremely complicated very quickly, and in the context of private employment, can really only be implemented on a voluntary basis and is much harder to enforce. You run into problems of negative vs. positive liberty almost immediately.
That's the exact opposite of what at-will employment is, actually.
The point he is making is that this has nothing to do with Ferentz's constitutional right to due process of law. Last I checked, Ferentz was not accused of a crime. Nowhere in the Constitution does it say that ciitzens have a right to due process in the court of public opinion, which is where this is playing out. That is a fact.
And if Ferentz gets fired as a result of this--no idea at this point whether that's a realistic possibility or not--the question of whether his due process rights (which are different in a civil context vs. criminal) were violated comes down to what kind of protections were built into employment contract. I haven't read his contract, so it's hard to say what would or would not constitute a wrongful termination.
Comment removed for violating the site's commenting policy.
Surprised no one has mentioned Tim and Evan Spencer.
I fully believe Gene Smith would have backed up the Brinks truck for Bob Stoops if Urban hadn't been a candidate, and I remember his name being in the mix at the time. Frankly, he would have been the next-best option after Urban, as his resume was pretty similar at the time: national champion, coached Heisman winners (one of whom was the top pick in the NFL draft), Ohio guy. Not to mention he probably would've brought Venables with him as DC. Would've been a great hire, albeit probably not as good as Urban.
Not necessarily underrated, per se, but I've thought for a while that OSU should replace Seven Nation Army--which is more or less just a cliche jock jam at this point (not to mention written by a band from Michigan)--with Immigrant Song as the go-to pump-up song in the Shoe.
The #1 overall pick in each of the last three drafts has been a Heisman-winning QB who transferred out of their home state. Fields could be the fourth in a row. Would be wild.
Thanks for sharing. Dinich mentions that the 2015 roster had five first round draft picks. She might want to clarify that that was just the number of starters who were drafted in the first round of the 2016 draft. There were quite a few others who would eventually become first rounders: Billy Price, Marshon Lattimore, Gareon Conley, Malik Hooker, Denzel Ward, maybe one or two others. And Burrow, of course. Unreal.
As someone who works in biomedical research, I'm curious--who is this "other set" of public health experts who substantively disagree with the CDC/WHO/etc.'s recommendations?
There Will Be Blood is the correct answer
If "somebody" predicted that a month ago, that "somebody" was completely clueless.
Can't speak for others, but I work in biomedical research administration at a major medical center; many of my colleagues are epidemiologists and public health researchers. None of them--not one--thinks we will be out of the woods or anywhere close to it by the fall. There's nothing wrong with trying to look on the bright side--and I agree with others that getting caught up in the 24 hour news cycle is unhelpful--but there's widespread agreement that the temporal dimension of this pandemic is one of the few things we can describe with any degree of certainty and, unfortunately, is mostly out of our control. Even in the absolute best case scenario--i.e., massive public and private investment in our healthcare infrastructure, lock-step coordination between federal and state governments, robust contact-tracing, and a lot of luck--it's hard to envision how we could contain the spread sufficiently enough to allow for a "return to normal" by late-summer, early-fall. I'm not being pessimistic, just going off of what I'm hearing on a daily basis from people who know a lot more about this stuff than most of us (myself included).
when was the last time besides Maurice Clarett did we get the number 1 running back in the country?
Sorry if this has already been mentioned, but Beanie Wells was the #1 RB in the class of 2006.
Call me crazy, but I think Andrew Luck's development as a QB probably had little do with Harbaugh and more to do with the fact that he was raised by a former NFL quarterback.
And those precautions, as you probably know since you've apparently familiarized yourself so well with the CDC and NIH's guidance on this, include--at a minimum--isolating oneself as soon as one shows symptoms or learns that they have come into contact with someone who has symptoms. I work in biomedical research at a major academic medical center, and trust me, no one is more concerned about this than the experts. If anything, the media isn't doing enough to convey the scope and scale of the public health crisis we are facing.
In other words, I'll defer to the opinions of actual infectious disease/public health experts, rather than those of a dipshit on a college football message board. In the meantime, I hope you and yours stay safe and uninfected.
Office Space, What About Bob?, Goodfellas, The Departed, Apocalypse Now, Clifford, Best in Show, The Parallax View.
Jeez, that could be a seriously challenging first half of the season. (Leading up to the UConn game, I mean. I'm not too worried about them).
Am I the only one who remembers that Marvin Harrison probably ordered a murder about a decade ago?
What the hell are you talking about?