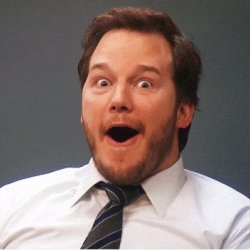 buckeyehub
---
Michigan (via Detroit)
MEMBER SINCE March 11, 2014
I am a 22 year old Firefighter that loves reading anything and everything to do with Ohio State.
Favorites
SPORTS MOMENT: In 2005, I went to the enemy's territory for the tOSU vs *ichigan game. We won 25-21, and as a 9 year old kid growing up in *ichigan as a Buckeye, getting to go to school the next Monday and brag about the game and how Ohio State won was the best thing ever.
COLLEGE FOOTBALL PLAYER: JT Barrett, Marshon Lattimore
COLLEGE BASKETBALL PLAYER: Jae'Sean Tate, Keita Bates-Diop
NFL TEAM: Detroit Lions, Dallas Cowboys for Zeke
NHL TEAM: Detroit Red Wings, Montreal Canadians
NBA TEAM: Detroit Pistons
MLB TEAM: Detroit Tigers
Recent Activity
I agree, I have nothing against Zeke as I drafted him 1st overall in fantasy last year and he carried my team to a championship victory. But he looks to be over his optimal weight, kinda like Hyde was in his first year in the league. Hyde seems to have slimmed down some and it is paying off
Hyde looks to be in a lot better shape than Zeke
let's see if it pays off for em
So, as people were praising Saban over social media for always being a step ahead with his hire of Sark, Urban was actually a step ahead himself with a NFL coordinator. Urban wins again.
*cue barfolomew gif of urban blocking saban*
BOOOM! OKUDAH COME ON DOWN
USC may be good now, but why is ESPN talking about them so much? 3 losses and losing by what, 50 to bama? Who cares if they come out the pac 12 champ, highly unlikely, they still have 3 losses
Those wins = Manti Te'o's girlfriend
Still amazed at Malik Hooker's ability to read the field. He has tremendous vision, no doubt from his basketball days. Wanna play basketball Malik?
Why are we talking about onions? That's a little off topic
zeke lays a huge block on shazier just to get destroyed in the backfield for a 4 yard loss the next play, by none other than shazier
Poor Ryan Shazier playing catch-up...
Can't wait to watch this game in person
Giving Demario some experience against Maryland, not a huge game but still obviously important where maybe he doesn't have the weight of the world on his shoulders and he can gain some experience, and possibly be mistake free would have been ideal.
I'll be there, can't wait. Wish it was a night game though...
Kwon said "Every time we step on that field, it's our sanctuary bro. Everybody get that feelin' man!"
I believe it was J.T. who said "We have to play like it's the last time, every time" Nonetheless, fantastic video #hype
nope, just want him to prove the doubters wrong. obviously 10 sacks is a big reach but i hope he can get one or two and have a solid game
maybe if j.t didn't have a weenie arm
mike mccarthy is his agent? wouldn't that have been a conflict of interest?
Big congrats to AJ, hope he can succeed with Atlanta
hornibrook cant connect on any deep throws