Buckeyeholicwompa
---
Canal Winchester (via Canal Winchester)
MEMBER SINCE September 09, 2010
Favorites
SPORTS MOMENT: When Beanie put a dager into the heart of the 2006 Michigan players with his out of nowhere TD run.
COLLEGE FOOTBALL PLAYER: Troy Smith
Recent Activity
That has got to be one of the nicest dorms I've seen....wow!!
You have to keep in mind that some of this stuff is simply to show so that other teams later on in the season will see it on film and think they know whats coming. Meyer likes to run many plays from the same formation, so I doubt we would see any screen passes against a defense capable of taking it to the house. Meyer knows better than to put his team in a position where the offense would give up points on turn overs.
Meanwhile, I bet we see a lot more of the playbook as the season goes on with Wilson putting our players in position for success. Let's keep this train rollin.'
Is OSU on the away side and Clemson on the home side? Since Clemson has the higher seed, they're on the home side?
I know Tim Beck takes a ton of crap from Buckeye fans for QB development and play calling, but is it truly fair to lay all the blame on him? After seeing how this season went offensively, these are the key things I noticed....
1. Play calls were not being called in fast enough. Plenty of times, players were standing around....sometimes frustratingly waiting for the play call.
2. Too many cooks in the kitchen? If you noticed, Urban has been tied up in his headset far more than I've ever seen him this year. He's obviously talking a lot with Beck and Warinner in the booth.
3. Execution has been an issue as well, some plays didn't complete because of JTs part and because of the receivers.
4. Situational based plays based on what the defense was giving us and game planning didn't seem to be up the snuff this season. Back when Herman was calling plays, it seemed like we had a knack for finding a play that worked based off of what the defense gave us.
I know Urban loves working offense, but things don't seem the same as when Herman was up there calling the plays. Either Urban and Tom clicked well together when calling the offense or maybe in this case, since they're 2 guys in the booth and Urban on the field....let Ed and Tim work the offense. Nothing good can come when you've got 3 difference people with their hands on the offense live in a game. When Herman was around, play calls were called in much faster, everything ran smoother, and it seemed like the overall reaction on what play call to call next was better, maybe processing the game at a faster rate than now? I just hope this bowl game is different in that aspect as well as next season.
Gosh, I hope everyone at least reads this post.
Joe Thomas is very good at escaping the pressure and keeping the play alive and usually turning nothing into something. The last few weeks there's been some throws on his part with either bad timing or overthrown footballs, but I think that will get cleaned up over time. Still, a 26/38 on passing 290 yds and 4 TDs is pretty damn good from last weekends game. The few misses JT had could have made it easily 29 maybe 30/38 on passing and well over 300 yds with one of those being a TD.

I was thinking the same thing, but I guess Mich St decided to shit the bed this year.
Very nice break down on the film study! I gotta admit though, I do miss the dialing up of the draw play that JT was really good at with Zeke. It was almost like the defense never knew which way the ball was going. Not to say we won't see it again, but we haven't seen it much with Weber this year.
We're doing just enough to win the game, save for not so solid special teams). I think there's more in the bag to show to help combat the cover 3 and the pressure on JT to find the open man when the defense drops 7 and rushes 4, but Meyer just isn't showing any tricks just yet. I bet Nebraska finds a way to get into JTs head and put pressure on him much how Penn St did and also take away the pass as much as possible. We counter with giving Nebraska different looks and playing solid offense with excellent execution.
I park off Neil Ave between Lane and Dodridge. Basically you'll just drive and see students holding signs for parking. Paid $10 to park and that's $10 cheaper than parking on OSU property.
It's such a beautiful thing when they lose their black stripes........
Great QB for OSU and a classic Michigan killer. Too bad he's an asshole personally though.
Don't get me wrong, I want a W in Norman like everyone else does. But if OSU loses to Oklahoma next season but then wins out, I see a very similar season compared to 2014. Ask me after that Va Tech game in 2014 if we were gonna win a Natty that year and I woulda told you that you were nuts. Well guess how that turned out?
Aside from all the departing players, graduating and leaving for the NFL....the one question I have is what is Meyer planning on doing with the offense in regards to the coaches?? I've got a feeling that some changes are coming for either Warinner and / or Beck whether it be taking a job elsewhere or some reevaluating in regards to play calling, game preparation, playbook design, Beck in the Booth / Warinner on the field and vice versa etc. It's sort of like a cliff hanger at the end of the season with Warinner being in the booth for the last 2 games and I know a lot of Buckeye fans feel uneasy about Warinner continuing to be in the booth next season with a young offensive line.
This upcoming recruiting season will officially make the entire football team completely Urbanized. Every single player would have been recruited by Urban Meyer. I'm not so worried because I think the approach to recruiting at OSU nowadays is you sign here, you play here. If you RS it is because you're not that good or the position is loaded for said player. Next Spring and Fall are going to be exciting as we see new players develop into impact players!!
I just can't. It's such a beautiful thing!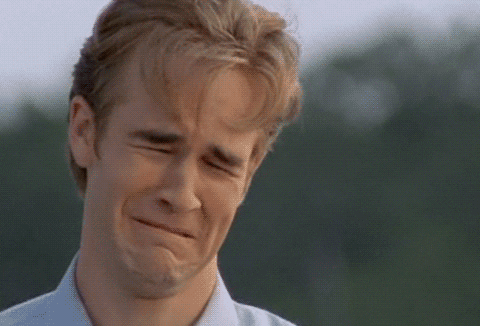 Does anyone else feel the way I do about Michigan St and Iowa?? Like gee, thanks for showing up and putting up a fight in your games to even show you belong in that game to begin with. Totally pathetic as I was pulling for both those teams in those games.
Enough with the debate on who is where on game days. Let's just put Beck And Warinner on the sideline and put Urban in the box.
We're blocking out M's and Jimmy is busting a nut on the grave of Bo. Yep. It's *ichigan week!!