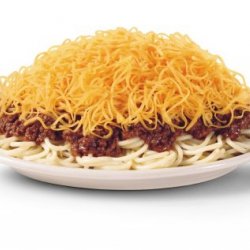 buckeyeguy4646
from Tipp City, OH
Member since 13 August 2013 | Blog
I live by the virtues of anti-dogmatism and hedonism
Favorites
SPORTS MOMENT: Evan Turner Half Courter to oust Scum in the B10 tourny
COLLEGE FOOTBALL PLAYER: Santonio Holmes
COLLEGE BASKETBALL PLAYER: Drew Neitzel
NFL TEAM: Bills
NHL TEAM: lol
NBA TEAM: Cavs
MLB TEAM: Indians
SOCCER TEAM: Super Mario Strikers
Recent Activity
(Touching on KjonesATX's point) I find it interesting that Clemson's horrid loss to Syracuse is practically being thrown out because their QB got hurt midway through the game and they had to play with their backup...
So should OSU be given double credit for when our starting QB got injured last week, on the road, down six, against a rival, who is superior to Syracuse, and still being good enough to come back with that game with our backup???
That being said... go bucks!!! BEAT WISCY!!!
TCU, if they won, would randomly only have two losses.
I would say there's at least a slight debate... don't you think the committee would lose credibility by putting in OSU over Oklahoma, even though Oklahoma beat us by 15 in Columbus? Just imagine the riots in Oklahoma if this happened.
Is midnight EST the latest start time for any sporting event in tOSU history? I'm just curious... I'll probably stay awake for it
Anybody know why the Kansas players refused to shake his hand? Had he done something disrespectful to them prior to the game?
scUM has nothing to lose. this game is going to be very physical, to say the least. Urban's done an exceptional job in getting the job done against them so far, hoping it continues. My prediction:
Ohio State 38, scUM 11 (I expect they go for two on their lone TD)
scUM players ejected: 3
Anybody else see Heather Dinich speaking positively of the buckeyes and saying we might crash the CFP? Never thought I'd see the day...
Legend. He actually caught Tom Brady's first ever NFL TD pass I believe. RIP.
Damn what a steal. Should be a very entertaining game. This scUM team has nothing to lose, they'll be reckless. Over or under 1.5 total ejections?
Rank the following in order of your preferred pet (with 1 being your ideal pet).
Dog, Cat, Fish, Gerbil, Lizard
Very interesting lol. That most recent L to scUM still haunts me... Braxton Miller overthrowing that deep pass :(
I love winning games we're supposed to win! Can't take the easy ones for granted. Go Bucks, keep rolling baby!
I too applaud OSU for being proactive here. I don't like seeing some of these blanket statements. You can't just throw every single fraternity and every fraternity member into the "low life, privileged" bucket. I have some friends in a fraternity, and they always host phenomenal parties before the OSU games. Great way to get hyped up for the game.
I'd recommend going to this Canes: 2823 Olentangy River Rd, Columbus, OH 43202. That one is really close to campus and has easy parking. The new one on campus is pretty far south, and you'd have to walk 20-25 minutes from the Schott to get there (only to wait in a long game-day line). Enjoy and GO BUCKS!
What would ya'll rather watch a game in? 40 degrees and rain? Or 10 degrees and no precipitation? I think I might side with the 10 degrees, I hate getting wet.
Virgina played at UNC and won by 6. Miami played at UNC and won by 5. Both of those results happened just last month. I know the transitive property only carries so much weight... but Virginia has a shot. And I don't see Miami beating Clemson. If Miami can stumble one of the last two weeks before the ACC title game, it would certainly help our chances.
Through all the ups and downs... JT has been an exceptional, emotional leader. Enjoy the moment JT, you've earned it. Thanks for being patient with us (the often harsh OSU fan base), not letting the criticism get to you, and going out and delivering Saturday after Saturday. Let's win that big ten.
Wow so frustrating that we didn't show up against Iowa. Control what we control and hope for the best. Urban seems to be handling the situation well, keeping the right mindset. Win out convincingly and we will be discussed on selection sunday, plain and simple. I think the other top teams would be pretty scared to face tOSU in the playoffs, in my opinion.
Assuming we can convincingly win out (huge assumption, not over-looking scUM or wiscy), I'm most worried about auburn beating alabama. Auburn looks solid. And I'd consider clemson vs miami a coin flip. Go bucks, win the big ten baby!
Solid details Aeronaut. Kind of a let down weekend of college football after all the solid matchups we had last weekend. Only decent matchup is wiscy vs scum. If I had to attend a fall wedding, this would probably be the weekend to do it.
Big shout out to the slobs for sure. Offensive line play is so critical. It's even more apparent how important solid o-line play is in the NFL (see Eagles, Rams, Saints etc.)
Crazy we still have a 28% shot as it sits... the matchup against scUM scares me more than the potential matchup with Wiscy.