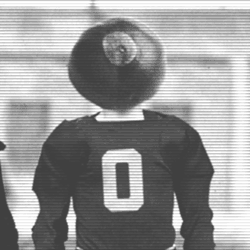 buckeyeguy0615
---
MEMBER SINCE February 15, 2013
Favorites
SPORTS MOMENT: Any time TSUN loses!
Recent Activity
Coronavirus dropped his 1000% to 110%. He gone.
And he said that in response to a question about Davis.
Surprised nobody has said Imagine Dragons
You can easily tell those plays were scripted at half, like let's save these 5 plays in case we need them.
Dropped deep pass in the end zone..
Everyone saying the refs "took away" that Dobbins TD needs to admit their bias when you know damn well it hit the ground. You'd rather cheat to get the win? Are we TTUN now?
You think Clemson has anyone watching our practices from the top of those mountains? And secretly, that's why they choose to practice indoors? Let the conspiracy theories commence.
Is the hype trailer coming out today or what??
I made the championship in all 3 of my leagues and only won one of them.
He also said Meyer to USC was pretty much a done deal months ago. I take anything that man says with a grain of salt.
Beautiful. I'm not crying.
Are our fans done being cocky yet?
Let's not blame that shit when the whole defense fell for the Taylor run.
LSU's defense made a statement by holding Texas A&M to just seven points and 169 yards in a 50-7 Tigers win this past weekend
The one thing I'm slightly worried about is their defense improving, feeling the need to prove doubters wrong.
Its statistically nearly impossible to beat a second team two times in a row in a single season.
But we're not beating a second team two times in a row. Just one team :)
I think you need to chill
Lol...
The first 1-loss team... SEC
The first 2-loss team... SEC
The first 3-loss team... SEC
They always get the benefit of the doubt.
Thanks OP. Loved watching that. He gets a bad rap but this guy is a buckeye all the way through.
I was among about 60 people waiting for two press box elevators.

Urban Meyer got one to himself. The rest of us tried to cram into the other but it ran out of room. One of the people kicked off: John Cooper.

This is how they treat coaches who do or dont beat Michigan.

— Stewart Mandel (@slmandel) November 23, 2019
This is telling, for the last 7 years the week before the Michigan game Ohio State has been a 2 TD favorite. The Buckeyes are 0-7 against the spread the week before Michigan since 2012.

— jbook (@jbook37) November 24, 2019