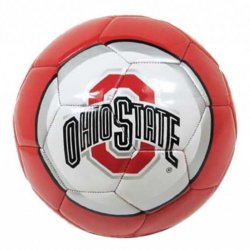 buckeyefutbol
London, OH (via Charleston, WV -> Fishersville, VA)
Member since 18 April 2013 | Blog
Favorites
SPORTS MOMENT: Watching Curtis Samuel run towards me in the Northwest end of the 'shoe to rip the heart out Harbaugh
COLLEGE FOOTBALL PLAYER: Brax
COLLEGE BASKETBALL PLAYER: Sully
NFL TEAM: Denver Broncos and Cleveland Browns
NHL TEAM: Columbus Blue Jackets
NBA TEAM: Cleveland Cavaliers
MLB TEAM: New York Mets and Cleveland Indians
SOCCER TEAM: Manchester City
Recent Activity
I drafted Brees and Thomas in a PPR league. They by far carried me and then single-handedly won the championship game for me.
To be fair to the OP, both Stewart Mandel and Ralph Russo are at least talking about this as well. While the chances are slim, this isn't totally absurd.
I don't think there is anything to it just thought it was interesting
Not to raise any alarms, but Shaun Wade does NOT show up on this list.
SNL produces so many great gifs, though not as many recently...
I just hope he announces before my final starts at 6
LOL Alright bud You obviously know more than this entire website, the coaching staff, and recruiting analysts all over the country. Do we have a ton of DBs? Sure. But you don't ever, in an circumstance, turn away a guy who the coaches described as "The best DB to ever camp here."
That's just not true. He lost a couple battles to Lindsey (most people do) and one more to Harris (was all over him but Jones threw a great pass). You can hate on him all you want but Holmes is a straight stud.
Sign me up for Jim Leavitt from Colorado
I got hit in the face as well with a baseball... was bunting and the pitch was high and inside. As i pulled my bat back the ball deflected off the bat and straight into my nose. Broke my nose and that was that.
Scout team wore UM helmets last week. Likely one of those.
In _y lifeti_e, Ohio State is 14-5 against TTUN. If we are counting years of which I actually have _e_ory, Ohio State is 13-2. I've been spoiled. I do not know the pain and agony of having so_ething ripped away by TTUN or constant failure against the_. I was raised a Buckeye, but not in Ohio. I SHOULDN'T hate TTUN....
...but I do. Everything about the_ _akes _y blood boil. Fro_ their s_ugness, to their constant championing of "_ost all ti_e victories" , to their gi__icks and fads to try and stay relevant. I hate TTUN. I tried to root for the_ against Iowa, but I couldn't. Seeing the_ lose was beautiful.
On Saturday, I will be blessed to be at the 'Shoe for THE GA_E for the third ti_e, and the first as a student. You couldn't ask for a _ore i_portant and a_azing ga_e. Meyer vs. Harbaugh. 2 vs 3. Playoff spot on the line.
Go Bucks. F*ck TTUN.
I know myself and a fellow OSU student are going. Anyone know of any OSU tailgates that we could hit up beforehand?
Not to be that guy but the stats say he threw a touchdown pass on the road one time... Regardless, no rushing or receiving TDs on the road is interesting.