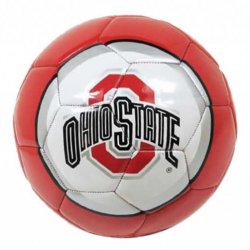 buckeyefutbol
London, OH (via Charleston, WV -> Fishersville, VA)
MEMBER SINCE April 18, 2013
Favorites
SPORTS MOMENT: Watching Curtis Samuel run towards me in the Northwest end of the 'shoe to rip the heart out Harbaugh
COLLEGE FOOTBALL PLAYER: Brax
COLLEGE BASKETBALL PLAYER: Sully
NFL TEAM: Denver Broncos and Cleveland Browns
NHL TEAM: Columbus Blue Jackets
NBA TEAM: Cleveland Cavaliers
MLB TEAM: New York Mets and Cleveland Indians
SOCCER TEAM: Manchester City
Recent Activity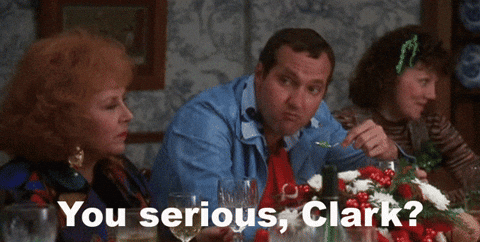 I don't think these threads are intended to be a personal stream of consciousness journal
Urban knew exactly what he was doing with those comments. You make that comment, you have to expect something in return. I doubt Urban cares though...
Girlfriend's pit had both ACL's fixed 3 months apart and has made a full recovery . Biggest issue they had is keeping her calm and off the leg. Relatively quick recovery (6-8 weeks) but lots of time required to watch the dog during that time. I know pits have a high likelihood of tearing the opposite ACL once the first has happened, FWIW.
*squints at Chase Young picture*
is.... is that Kareem Walker?
If anyone is curious, the former DeMatha coach now Maryland RB coach is Elijah Brooks. He joined their staff this year with Locksley.
AE just put in a CB to Wisky so there is your answer
One of the all-time great gifs, imo
On second thought, let's go back to discussing the o-line situation...
The 2020 recruiting thread is not the only place to talk about the 2019 football team on this website. It'd be just as easy to start another thread talking about this or, better yet, on the article that was written on the o-line a few days ago.
I'm all for being positive in life and in these threads. I'm glad you want these to be that way. However, actions speak louder than words and you ripping OHbucksclan20 for sharing an opinion does not fall in line with your vision for the thread. If you truly want this thread to be positive, start with yourself.
That's really soft. Not everything has to be puppies and flowers about OSU.
Fair, but that's essentially all this thread is anymore. Didn't feel he deserved that response based off his opinion being the unpopular one.
Pretty sure stating insecurities is basically a perfect example of an opinion, but I could be totally off base.
The game at Northwestern is after our bye week, FYI.
I've got a couple friends in the class. They both love it and Urban is there most days. They say he likes to talk to students before and after class just to see what their ambitions and goals are. They also said he has quite the sense of humor, which I'm not sure I expected.
Beat me by 11 seconds... :/
No to Urban but hear me out... OSU Special Teams Coach Ron Zook
On their podcast, Givler and Lamb said that if Washington isn't announced today that we should be worried about it happening.
Zach Harrison would like a word.
Let's just add our game threads in here as well since the outcomes of those influence recruiting too.
As you so often tell everyone else, there is a thread for coaching talk and potential hires already. Multiple, in fact.
Tori is responsible for all recruits visits and the logistics of them, if I remember correctly, so she has a pretty good relationship with all these guys.