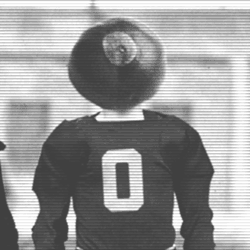 buckeyeforlife20
---
Member since 03 June 2012 | Blog
Recent Activity
I will be happy with 9-3 or 10-2 as long as we get a win over Michigan and show great improvement offensively. However, I really do feel that an 11-1 or 12-0 record is a very good possibility with the new attitude and talent of this team.
The good thing is that a loss or two won't be the end of the world (unless it's to Michigan, of course) since we can't go to the Big 10 Championship or a bowl game.
2013 is definitely our year, though.
Hopefully Sully can have a strong first couple of years and earn the coveted long-term deal and set himself up for life.
Awesome.
And love that he'll be 100% again for the upcoming season because we are definitely going to need him to continue to set the tone for us defensively and pick up his game a little more offensively as well...