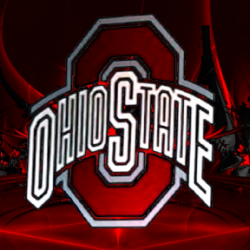 BuckeyeForever
---
Maria Stein, OH (via Fort Loramie, OH)
MEMBER SINCE October 15, 2014
Favorites
NFL TEAM: Colts
MLB TEAM: Reds
Recent Activity
Gibbs, Otterbein alum.
Lighty's layup needed it.
Fantastic game!!!!
Zach Sawyer? Zach Harrison/Jack Sawyer hybrid, that'd be the number one recruit in the nation...
Did we forget already that Aaron Craft wore a Buckeyes jersey? I would definitely add his name to "the rest" as he changed the landscape of a lot of games just being on the court.
Matta's buyout at Ohio State, though, stipulates that he must continue to look for work.
Here is a list of 27 from when Joey Bosa was named unanimous in 2014 from OSU's website. Add in Billy Price, Mailik Hooker and Pat Elfein.
http://www.ohiostatebuckeyes.com/sports/m-footbl/spec-rel/121814aaa.html
Looks like we had 30 people named unanimous but 3 of those were named unanimous in multiple years; Hopalong Cassady, Bob Ferguson and Archie Griffin
He should really learn to use sarcasm font...
GOAT tournament was awesome! Pretty incredible that a few players ended up on both teams in the championship!
Doug Datish, Mike D'Andrea, TJ Downing, Roy Hall, Brandon Mitchell, Joel Penton, Quinn Pitcock, Jay Richardson, Tim Schaefer, Antonio Smith, Troy Smith, Stan White Jr., Justin Zwick and maybe a few I missed.
Once JT has 4 more game of 300 yards passing on top of his 5 games already to tie Germaine at 8, it is going to blow the minds of the math department.
After taxes and agent fees, it is somewhat chump change considering the short lifespan of the career...
Weren't we supposed to have a few losses in 2012?
Look at that 1st Team AA Secondary...at one point, all of them were B1G players...3 out of 4 playing this year in the B1G and garnering AA honors is a huge accomplishment also!!
Georgia in January...lol...if Raekwon gets a chance to play them, it because we are not in the CFP...hope this game doesn't happen
Bear Defense? Doesn't everyone run that against us now?
Any idea who the three teams they lost to and what the scores were?
Well Deserved! Should've happened sooner!

Not sure on that slight with Todd either, 1st team all big ten performer is pretty darn good...and also, how do you leave Kenny Guiton off of this list?!?
And when Cardale ran over their DT...both sides of the ball were bigger, stronger and faster!
Would like to know what Sean Miller's bonus structure is...making it to the Elite 8 has to pay out some of that $1.2m
I love the stat line above!! Not one of the guys truely stands out from the others. Would be happy to see any one of them behind center when we walk into Blacksburg!
Rushing yards averages per carry
BM - 5.4829 JB - 5.4853 CJ 4.7640
Passing yards averages per completion
BM - 13.3974 JB - 13.9605 CJ - 15.1403
From that awful loss to Florida through the championship win over Oregon, the Buckeyes accumulated 88 wins, thousands of points, a national championship - and played one nearly-flawless half of football when it was the only possible way to save their season.
Is that 88 wins with or without ncaa sanctions?
Enjoy this while it last! If he comes back next year, the Bucks are playing with house money. No way he is not a Top 5 pick in the draft. This guy is so smooth and as a lefty makes it even tougher to guard!
Is this the reason why UFM oversigns?