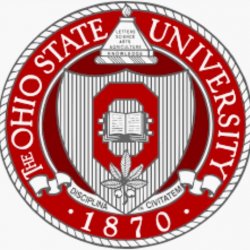 buckeyefn31
---
MEMBER SINCE December 04, 2011
Recent Activity
Vacation Rental By Owner, not best offer.
Alex Grinch, the Grinch that Stole Defense.
There is no doubt in my mind this team has quit.
The clock must have struck midnight, because JT turned back into a pumpkin.
This team is still trash. Undisciplined and lacking heart.
I hate to be that guy but... St Patrick's day was celebrated in the US way before it was celebrated in Ireland.
Wariner and Beck need to unfuck themselves.
Did anyone else see Peppers shove Kerry Coombs after the game, then punch an OSU fan in the face?
We grow them right up in Lima.
Didn't Lima get enough bad pub from Gary Moeller. Now Mike O'Connors kid.
Those numbers are net yards.
We still get a Crystal Football Trophy this year. It's the Trophy presented to the number one team in the final Coaches Poll.
132+333 does not equal 407.
You actually met southerners in Myrtle Beach? I used to live there and it's just full of transplants from NY, NJ and PA.
This makes me want to bomb Taiwan.
Never underestimate the Power of Urban.
"low def tv" I don't understand these words.
I think he printed out the lyrics so he could sing along.
Mmmmmmm Jell-O. Who would have thought a little fruit flavoring and some sugar could make boiled cow hooves taste so good.
None for Chumpass Yankees.
Two of Urban's nemeses on one team.
6 degrees of Joey Bosa. Harry Dunne played by Jeff Daniels was in Dumb and Dumber with one Jim Carrey. Jim Carrey was in a little movie called Ace Ventura Pet Dectetive. Also in that movie Jeff Uhlenhake, OSU current assistant strength and conditioning coach.