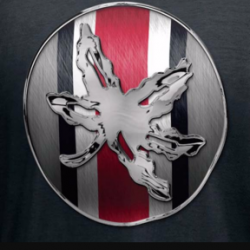 buckeyefan927
---
Member since 16 January 2012 | Blog
Recent Activity
I heard they were all coming with Holtmann and disguising themselves as college students in order to win championships
We're going to spend a lot of time together collectively and then we're going to spend a lot of 1-on-1 time together
Really makes you wonder how much time the team spent together in previous years, it almost looked like they only saw each other on game days at times with the lack of chemistry they had.
Hopefully Gene and Thad are just taking us for a ride and have Billy Donovan in the folds and now they're just throwing out random names just to make the Billy Donovan hire that much sweeter.
Feels like I'm holding onto something that has no chance of happening
So you're saying all we need to do is tweet at the coaches we actually want?
I'm not sure how to take this, on one side I'm relieved, but on the other side, not even Greg McDermott wants to come coach at Ohio state.
So a guy on the coaching staff already, a guy from a nowhere town in Nebraska, and an assistant babysitter in California. There's the national search right there.
/s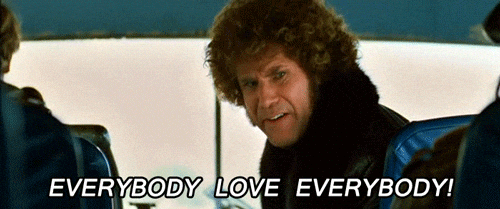 Wait, you mean it's a requirement to run up and down the floor for 40 minutes? I don't think I've seen anyone do that effectively since Craft.
Not positive on how many times have been announced but I would go with 3.5 since I could possibly see 4 night games on the schedule
unless you want to count the B1G championship and Possibly 2 playoff night games ;)
From what I understand Thad doesn't like the attitude a lot of the AAU coaches have that their players should have X amount of playing time the second they get on campus, thus rubbing the AAU coaches the wrong way meaning their players are harder to get.
There's probably a lot more to it, but I think that's a pretty good start to the problem.
My question is, is there really anyone decent that would want to come to a program that is treated like the stepchild to the football team?
I think everyone just wants an explanation on what is happening with the program. A lot of attrition, the mystery behind the Lyle scenario, and basically the only thing we've been told are that the players are the problem. I think people just want some clarity from someone within the program.
Does anyone think that the reason they kept Thad is because of them botching his back surgery? Maybe they feel like they can't get rid of him or feel bad about getting rid of him for that? i obviously have no knowledge of the specifics of his surgery other than it caused him to have "drop foot" and I'm just speculating at this point because anything seems possible with the basketball program.
He'll probably be able to improve more on an NBA staff than the one he's on now. If he's good enough to get drafted, he should go and get his money now while he can.
Very nice, I don't get to go to the game but I do get the pleasure of being able to marry my best friend, so I'm pretty happy with my Christmas.
Run more than 4 offensive play calls should be a start
Maybe we should rehire Reuben?
Yes, but they're starting to show the same kind of play calling, or lack of confidence in the pass game, whichever you prefer to call it
Is it just me, or does it seem like this team just doesn't completely wake up until they lose a game? Virginia Tech 2 years ago, and Michigan State last year
They didn't pass out the free fires I would hope they wouldn't do that haha. Smokey the Bear must be terrified.
#firechad
He just juked Peppers. I thought he could do no wrong
Bosa like hurting opposing quarterbacks