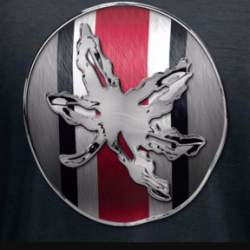 buckeyefan927
---
MEMBER SINCE January 16, 2012
Recent Activity
If I remember correctly I believe that was a 3:30 kick
To answer the question the last time Ohio State lost a home noon game was back in 2001 against Illinois 34-22
Game cast has it on Andre
Good looking out, I just read updated today, thanks for clearing that up
Jerry Palm has us as an 11 playing Mississippi state with the winner facing the winner of Michigan/ODU
ESPN Bracketology has us as an 11 playing Villanova with the winner playing the winner of Texas tech/Northern Kentucky in the Midwest bracket
These announcers said the refs have done a great job, okay...
Going to play our way out of the tournament
Now you call a touch foul on them just because there was a layup opportunity
We aren't going to win this game, so can we go longest yard, and just start launching the ball at the officials nuts
And the refs take Kaleb out the second he steps back out there
Getting torched by a kid that averages 1.4 points per game
Averages 1.4 points per game
They blew the whistle on the entry pass, before Kaleb threw the elbow
Of course a player on the other team that can't miss, what a surprise
Did these announcers just say the refs should look to see if the ball went out at 2:01 so they don't have to review it?
68-60 Ohio State 2:00 remaining
Here comes the Indiana run
63-46 Ohio State 6:53 remaining
58-43 Ohio State 8:33 remaining
C.J. gets grabbed and no foul
53-43 Ohio State 11:10 remaining Indiana has a free throw after the under 12.
He was supposed to step aside and let him dunk it
Here come the touch fouls