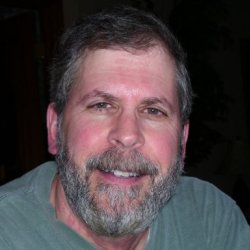 buckeyefan67
---
from Cbus
MEMBER SINCE July 16, 2015
3rd generation Buckeye alum.
Favorites
SPORTS MOMENT: 2003 National title game vs Miami
COLLEGE FOOTBALL PLAYER: Archie
COLLEGE BASKETBALL PLAYER: Jim Jackson
NFL TEAM: Bengals
NHL TEAM: Jackets
NBA TEAM: Celtics
MLB TEAM: Reds
Recent Activity
Amen 32, amen. Can I get an Hallejuah? It is Sunday after all...
and you can say...er...post that again SAB ;)
As a member of an Air Force Ceremonial and Honor Guard Team in the 70's , we attended many WW2 and Korean War vets funerals . It was an honor and privilege and the playing of taps and 3 volley rifle salute gave me goose bumps and still does today . RIP Mr Wilson and thank you for your service, sir.
Ah, the memories SH. Those songs particularly resonate with me because I graduated in '69. Started my OSU voyage on Sept 1st that year , endured the riots of spring quarter '70 , the storming of the ROTC building , a failed engagement, military service and eventual graduation years later. Those songs and others by CCR , the Guess Who ,Three Dog Night and the Eagles helped me through the 60s and 70s.
SKB, nice moniker. I remember the Illinois game well. He probably would have won the Heisman but for Flutie's Hail Mary.
He know not of what he speaks. But most assuredly the Mythigan Mirage continues...
Anyone who wears a ball cap while wearing a $1000 suit and makes negative comments on a retired rival ..." doesn't resonate with me ". Or climbs trees, goes shirtless and has sleep overs. One weird dude.
as someone suggested get Consumer Reports and do research (go to any library and look at the Car Issue usually April/May issue if memory serves) Recently have had two SUVs and loved them both. Enjoy being higher up for vision and of course for possible accident security. Plenty of cargo space when seats are down . If necessary, usually a friend or neighbor has a truck . As a recent retiree and kids college paid for ; traded in my old SUV and decided to splurge on Consumer Reports #1 rated medium sized luxury SUV , the Lexus RX 350. When that time comes for you, the ride , luxury and safety features are highly recommended.
Upset?? again...nah. Just making multiple points that you refuse to acknowledge. Ol' Jimmy is a socially inept coach who has had 'controversy' everywhere he has been but without the expected associated success. But, once again... you are apparently nothing but a lemming effectively jumping off a cliff in defense of man who has never won anything. Me thinks you'll eventually tire of the annual beat downs in November but then perhaps you simply enjoy the the "agony of defeat". Either way ..."it's all good".
My goal was to show Hairbaw has had as much 'controversy' as Urban without the results. Hairbaw is widely disliked and has worn out his welcome nearly every place he has been -- while multiple players who played with him and for him --college or pro-- have made that clear. Upset? Nah, just calling out your weak attempt to cover up for a coach who was ordained as yet ANOTHER savior of a once proud Michigan program and hasn't produced . Care to name a major successful college program who has won (read: conference titles and national title appearances) without 'controversy' ? Oh wait ...how about App State?? But you go ahead and continue to drink that blue koolaid and enjoy a grown man climbing trees, going shirtless and having sleep overs . You must be proud.
But Hairbaw conveniently forgot to mention that Michigan has had FIVE players arrested in four years under his leadership while Urban had SEVEN in seven years at OSU. He also seems to forget that he ( Hairbaw) e had beaucoup players arrested while at the 49ers. People who can't beat their rival and live in glass houses should keep their yap shut. And please remind us how many national titles Jimbo has?? Crickets...
Just recently graduated from high school and five days from my 18th birthday , I was at home with my five siblings watching with Mom and Dad in family room . I would bet we had popcorn and coke but I can't say for sure. But I remember being told " kids, you are watching history that you will tell your children about".
anyone know when Ransom announces? Thanx in advance.
Someone mentioned the Jim Thorpe award . I hope everyone will allow me this memory... my grandfather played on the Columbus Panhandles football team with the Nesser brothers . He told me of playing against the great Jim Thorpe in the early 20's --sure enough after some research ; Jim Thorpe played for the Cleveland Indians against the Columbus Panhandles on October 16 1921 and beat them badly 35-9. Grandpa who was 21 at the time , said he was the best athlete he had ever seen .
Way to go NNB. That will reduce the cholesterol and blood pressure numbers for sure . And if pre diabetic certainly your glucose and A1C will improve. Congrats and keep us informed of your continued progress.
Tracy...thanx for the update. Maybe Grandpa can now go riding with the kids when they get older. But I'd still like to hear Le Regiment during the ride if possible :)
Congrats on the nicely done pic overlap. Unfortunately too tall to enjoy coasters anymore as I bang my bad knees (basketball injuries) . I believe last time I rode one was either The Beast or at Disney decades ago. But I imagine after a few beers and with Le Regiment playing at the site you might just persuade me... I-O
yea, I noticed that too but then I would imagine it's pretty difficult to type with a hot dog in one hand and a beer in the other . I think we can cut him a little slack... but this time only ;)
BB...been there myself. Fiancee broke it off when I came home on leave (at least I didn't get a Dear John letter). But I was young, like you , and altho hurt I was determined to make it anyway. Many fish in the sea my Mom said. And she was right. Been married 35 yrs next month and blessed with two grandsons to boot. You will be fine..keep your chin up and remember it takes fewer muscles to smile than frown ...besides you really don't want those age lines on your face like ...ahem...some of us ;)
...or perhaps it better describes the old DINOSAUR rules of recruiting...
'It won't be long' ...til...'this long winding road'..will be over...'with a little help from my friends'. Go Bucks !
Rule #8...don't expect ALL to understand a foreign language translation. Muchas personas no entienden.
no lo entiendo y creo que tampoco lo haces. Translation (very literal, mind you) : What we have here is a failure to communicate.
gotcha 614 . Sorry I misunderstood your statement. As those who suggest it was obvious--I reply there are many on here who probably weren't old enuf to remember 1998. You and I are some who recall the loss...heck I went to the 1970 Rose Bowl (another upset loss) as a frosh.
Keith... yea in retrospect , I guess his comment could be taken either way. I remember the '98 OSU squad well since we had just moved into our new house .