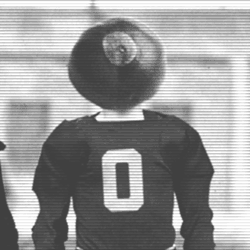 Buckeyefan4life
---
Member since 23 June 2013 | Blog
Recent Activity
Let's go Bucks, can't wait
I got an extra set this year so email if you are looking. Stubhub is charging a ton for my sections. Nicholastg7307@yahoo.com
What are you looking to buy? I have an extra set this year. Stubhub charges the buyer almost 20% in fees.
Box Seats, 3B row 1, each seat is an individual chair, covered from elements but great view since row 1
price for Michigan is cheaper than the cheapest set on stubhub and also a lot better seat than those, so yes it's firm
No interest? I would rather sell to my 11w friends them some broker.
I also have seats in 23C near midfield, keeping whatever set I don't sell
Per Game-
VT 500
Kent State-200
Cincinnati-300
Rutgers-300
Illinois-350
Indiana-400
TTUN-800
Can't wait for fball and bball season
I am keeping a pair also, selling Box seats section 3B row 1. Make an offer, will consider selling individual games if it makes sense.
Also have an extra pair for VT. 7C row 1
Congrats, sounds like a great kid
I'm coming home, I'm coming home, tell the world I'm coming home
Congrats Meechy, glad to see you followed your heart