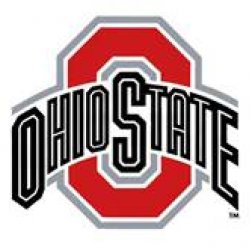 Buckeyefan4742
---
MEMBER SINCE February 09, 2014
Recent Activity
Derek Dietrich's stat Line from last night's game 0-1 BB, 3HBP, and 4 R. Haha
HAPPY JOE'S, a chain restaurant in Iowa - has the best TACO pizza in the world.
Convoy by CW Mccall
The Eagles - Take it Easy
Future is bright! Love the wrestling program
The after match interview added a lot more pissed off. Joey got screwed over
From his interview
Nolf got lucky...he knows it
Martin is a beast
Heck yes! 3 for 3!
Semis are tonight! With Joey McKenna facing Nick Lee
Way to go LUKE! 5 guys in the semis would be kickass
Last year at this time nobody would have predicted our 2 deep QB's for spring 2019. Crazy how things can change
I'm in ATL at the Delta Club talking about this epic event with a fellow buckeye fan. I love buckeye wrestling. Go Bucks! Wish I was there for this
0-14 FR Brendan Devine say hello to Myles Martin. Pin
Ethan Smith reminds me a little of Kollin Moore 2 years ago.....I'm excited for his potential. Myles Martin is a monster. Hope we put up a good fight against PSU this coming week
Wore my red Buckeye Sweatshirt. Iowa fans didn't bother me at all. It seemed like there were a decent amount of Buckeye fans there considering its like 9 hours from Columbus. FYI - Iowa fans love to say "that was traveling"
I was at the game. The best part of the game was when an Iowa player would shoot free throws and the arena was completely quiet an Ohio State fan would yell "airball" during the free throw. And it was STAR WARS NIGHT for the 1:37pm tip
Neck no. Defense is the worst I can ever remember for a buckeye team, that's crazy right? I mean with recruiting being at an all time high and having the best coaching staff in the country???? The first drive of the game when Nebraska had what seemed like 4 plays of over 15 yards.....nothing changed from Purdue. O and the Offense picks the best times to go 3 and out and burn zero clock
IOWA beats Penn State today. Iowa has a solid D and two NFL TEs in Hockenson and Fant that will give Penn State problems. Interesting stat I seen: Fant and Hockenson each had over 100 yards receiving at Indiana....not saying Indiana is great but two TE's over 100 yards receiving in the same game?