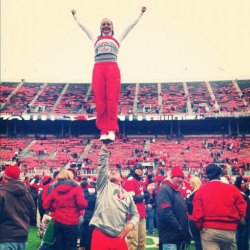 buckeyefan333
---
Member since 09 September 2013 | Blog
Recent Activity
No Rutgers players? Surprising
University School of Nova Southeastern University
This has to be a joke right?
It looks to me that the RB in the first video is wearing #32 while the DB with the pick six in the second video is #37.
It says in the article that McCall is keeping #2 and Dobbins will eventually switch
Case and point: Kendall Sheffield
That was a dumb shot by le Clair. That field in the rain makes that save so easy on the goalie.
Withers is getting used this half. He's lost his mojo
Our offense is playing scared. Guys are dodging and getting 80% of the way to their spots then just backing out and passing it off.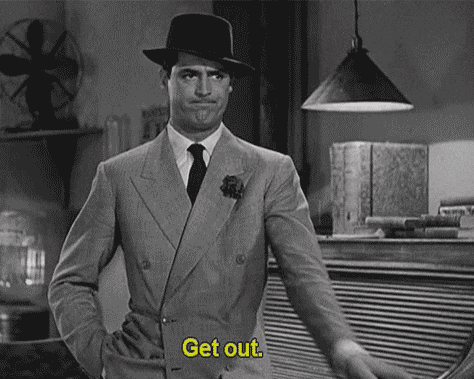 Gotta go Preds. This is the classic good vs. evil series.
Anyone else see the USC line and think "free money"? With their schedule I'm struggling to find 3 games they lose.
Looking through some of the rosters the Syracuse and Vanderbilt teams look solid. The Syracuse team has a lot of guys that played key roles on some really good teams while the Vanderbilt team has something like 3 former SEC players of the year.
I clicked on this topic thinking we were going to talk about who our middle linebacker would be next year. Shows how much I care about baseball...
What do the red dots under their star rating mean? I've never noticed those before.
The NCAA includes fantasy football as "gambling on sports" so I'm surprised the 24% isn't higher.
I guess you didn't read the article. He's not saying that a 3 loss team will make the playoff under the current 4 team setup. He's comparing back to the FCS playoff where a 3-loss WKU got hot at the right time and won the championship while beating a team that they lost to by 25 in the regular season.
If the playoffs expand (like most people want), this scenario could conceivable happen.
How do I read the WSJ article linked? It appears to be behind a pay wall..
I'm going to attempt translation:
I think he's saying he'd like to see the BIG eliminate divisions like the Big 12 does and play a more round robin format. Since we can't play everyone every year, they would set the schedule based on the previous year's standings, sort of like how the ACC/BIG Challenge in basketball does it. This way you then pick the top 2 teams in the conference to play in the championship game regardless of any division standings and you eliminate weird situations that occurred this year.
I could be completely wrong though...
Dude give it up. He wasn't screwed, he failed multiple tests and had a drug problem.
Chip Kelly suspended LeGarrette Blount for pretty much the whole season after he punched a fan storming the field when Boise State beat Oregon in week 1 of 2009. Michigan should consider a bowl ban at the very least.
Some does but there are also plenty of free games. For season long fantasy just about 99% of it is free unless you determine stakes among friends in a league
How is something that's free to play a ripoff?
Start drinking before you get into town and don't sober up until you leave town is the best way to experience State College. In all seriousness, for parking, Id' recommend getting a parking pass for the intramural fields off someone from Craigslist. Those are the best tailgate spots. I'm not sure why everyone talks about urine and batteries because I've been the past 2 times we've played at Penn State and everyone was pretty nice. The traffic after the game is no joke though, we didn't leave the lot until 12:30 am or so at the earliest.